SaaS Marketing Simplified
SaaS marketing is different and so should be your marketing strategy.
Selling something that is intangible is totally different than selling a physical product. It becomes more so ever trickier as the services keep changing with every product update and the challenge doesn't end here.
For a SaaS company to retain the customer, they have to engage and excite the customer with the product offerings each and every month.
And, when customers are in the process of getting to know your services, they try and evaluate the value your product offers. So, your efforts need to be directed towards increasing the visibility of the product while helping customers understand your value over that of your competitors.
The software space is buzzing and growing a SaaS company is hard.
Delivering results in a crowded SaaS landscape needs balancing between strategies, operations and newer technologies. Also, it requires a logical and extensive reach.
The challenges around marketing a SaaS product is difficult, but with these tried and tested techniques not only you'll be able to market your services better and extensively, but you'll also be able to provide answers to the various questions your customer might have about your product.
1. Differentiate Your Brand – Work Out On Your USP
Today's consumers do not buy just products or services — more and more, their purchase decisions revolve around buying into an idea and an experience. –
McKinsey
The first thing that a customer would look for in your service is how different you are than the others. What sets your service apart from the rest?
There's no secret to it – the marketing going on in the SaaS world revolves around 'we do it better'.
If you have the same services to offer like everyone else then why would a customer switch to your service?
It is the brand differentiation that plays a key role and mind you, differentiating on the basis of price structure doesn't count.
While there may be many similarities between your product and others in the market, you need to focus on the features that make it stand out in the crowd and focus your marketing around it. It could be any element of your product
Simplified integration

Features that assist streamlining workflow

An amazing customer service team

Industry award

How- to resources
Takeaway: You are unique and that should be the central focus of your marketing message.
2. Are You Giving Away Your Service? – You Should.
More than half of prospects want to see how the product works on the first call. –
Hubspot
A widely acceptable working strategy for SaaS marketing is based on free trials. Letting customers try your product with a free plan or trial allows them not only to test your services but also develop a habit for your product.
Once they become comfortable using the product and start relying on the services they'd happily pay for it.
Most SaaS products let a customer start with a free trial of any of their plans for getting them onboard. But it only becomes a successful onboarding when your services meet and at some point exceed customer expectation.
Take MSG91 for example, your enterprise communication software that lets you start a free trial with demo credits and for Startups, we have something unique on offer.
Takeaway: Make sure your product not only adds value to a customer/ organization but also educate and encourage them.
3. Don't Just Sell, Educate Your Customer – Promote Your Value And Expertise
Of all self-service channels, customers make the most frequent use of knowledge bases. –
Forrester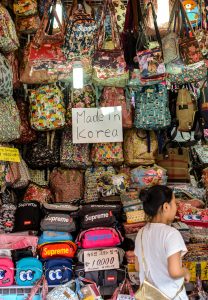 Have you gone through the resources of SaaS platforms?
The best ones are not only working hard on offering amazing services to their customer base but working equally hard on sharing knowledge with their users. They believe in demonstrating their leadership and building their credibility across the industry by sharing information – articles, interviews, podcasts, reviews, tips, how to's…
A quick question here – as a customer, how would you feel towards a company who is readily providing insights and solutions to one and all?
Take CleverTap for example, popular mobile marketing software. This SaaS shares it all – from case studies to webinar to podcasts to guides to videos…
Takeaway: Your customers would feel happy when you start educating them and also, it'll help nurture new leads.
4. Nurture Your Customers – Develop Relationship With Them
There are over 2.6 billion active social media users. Among them are your customers and potential customer. –
Statista
Social media marketing for SaaS product is no different than marketing any other product.
Develop a relationship with existing customers, provide support, nurture leads while sharing the insights of your working, processes, team and more.
Takeaway: Social media can be used to increase the visibility of your product while building it as a brand.
5. Reach Out To A Whole New User Base – Partner To Expand
84% of B2B decision-makers start their purchase with a referral. —
Influitive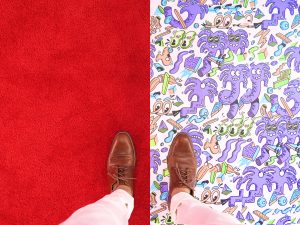 By partnering with companies that sell a complimentary service for your business you can tap into each other's customer base.
Since you partner with a company you get a credible introduction to their audience and the same goes for the other business. How well you use this opportunity depends entirely on you.
Take LeadSquared for example, popular lead conversion software. This SaaS partners with marketing agencies and system integrators and the plan work on a revenue sharing basis.
Takeaway: A powerful and relatively inexpensive way to reach a wider audience is through cross-marketing.
6. Simplify The Decision-Making Process – A Quick Sales Cycle
Free trials can affect SaaS sales cycle. –
Hubspot
SaaS products have an incredibly fast sales cycle – most of them.
A typical SaaS sales cycle
Research – Reference – Comparison – Reviews – Demo trial – Onboard
It can be a matter of a few hours, a matter of a few days or a matter of a few months. While it can be comparatively quick sales cycle, buying a SaaS product does not come under impulse buying.
Your marketing needs to have an immediate connection and to be effective, reach a larger audience. Also, it should be highly informative and reassuring for the customer in terms of money well spent.
Takeaway: Customers will sign up for a Saas immediately if it solves their needs.
7. Critical To Your Company's Success – Retain Your Existing Customers
A 5% increase in customer retention can boost a business's profits by 25% to 95% (
Bain & Co.
)
Holding on to your existing customers is the key to your long term success as loyal customers are worth 10x their initial transaction and are 65% easier to sell to than first-timers.
Keeping customers happy require meeting customer needs by providing them quality service that will help develop faith in your product and would eventually mean renewed subscriptions.
Happy customer – Create a strategy to keep your customers happy
Know your customers

Offer special promotions

Create a referral program

Reduce pain points and friction

Make it personal
Takeaway: Acquiring a customer is only the beginning of a sale that can be converted to a long term relationship.
8. Delight Users – After All, You Are Selling A Service
"Stellar service should be non-negotiable and merchants shouldn't hide behind self-service tools and technology when it comes to knowing their products and taking care of their customers."
Lauren Freedman, President of the E-Tailing Group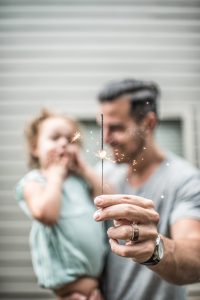 Software as a service – To offer excellent service to your customer you need to add the personal touch.
Make it easy to get in touch – use multiple channels for support

Provide resources – FAQs, knowledge base, how to's

Improve your response time – automate your processes
Takeaway: Service is the keyword here.
To Sum It Up –
Maintain An Amazing Service; Provide Exceptional Customer Support
There are many tactics, but no shortcuts.
For you to build a successful SaaS marketing strategy you need to have these two elements sorted. Remember, SaaS marketing is different – it relies on teams working together – developers, marketers and support team and having a great product itself works as a marketing strategy – word of mouth. Furthermore, delighting your customers adds to the value of your product.
What strategies are you using to market your SaaS? What else do you think adds value to SaaS marketing? Your inputs are welcome.
Views: 89