1. Login to MSG91 user panel

2. Click on "settings and select purchase"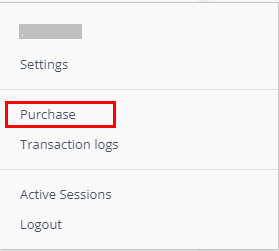 3. Select SMS section from dashboard and Click on "Purchase.
4. You can directly purchase credit by clicking on wallet icon from the dashboard

5. Enter the value in "Amount to be added in Wallet (in INR)". Then click on "Proceed to Checkout".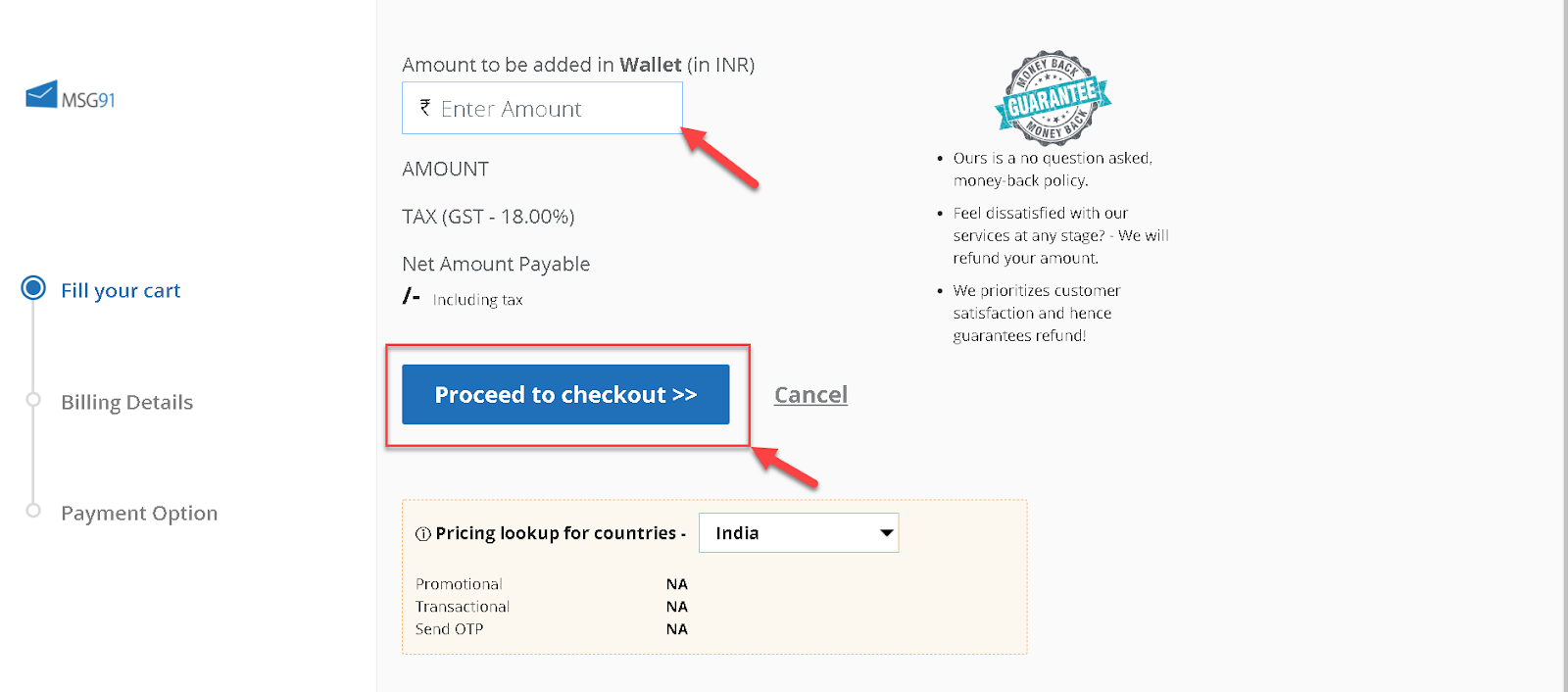 Note: You can look at pricing for each of the SMS types by entering your country from the dropdown here: