1. Login to the MSG91 user panel and click on the wallet icon from the dashboard.

2. Enter the value in "Amount to be added in Wallet (in INR)". You can look at pricing for each of the SMS types by entering your country from the dropdown here. Then click on "Proceed to Checkout".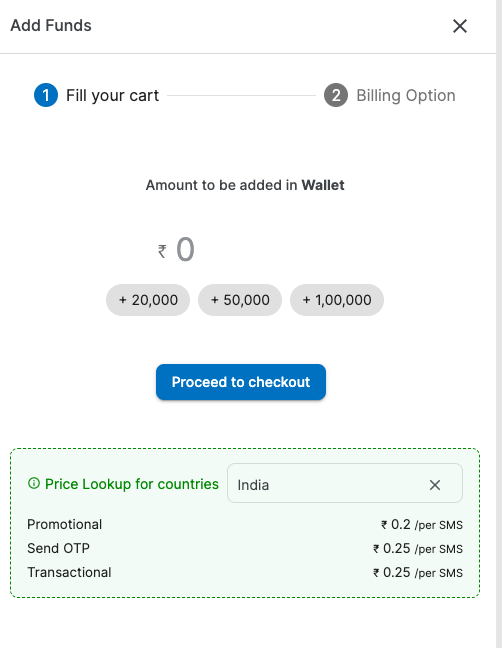 OR
1. Click on the Add funds option from the dropdown near your username on the MSG91 Dashboard or from the dropdown at the bottom of any selected service panel.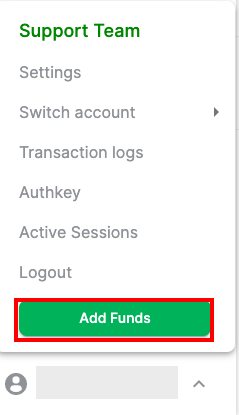 2. You will be directed to the same Add funds page from where you can purchase the credits.