How to export/download the Delivery Reports?
To export/download the Delivery Reports in MSG91, follow these simple steps:
1. Login into your MSG91 account and select the SMS option on the dashboard.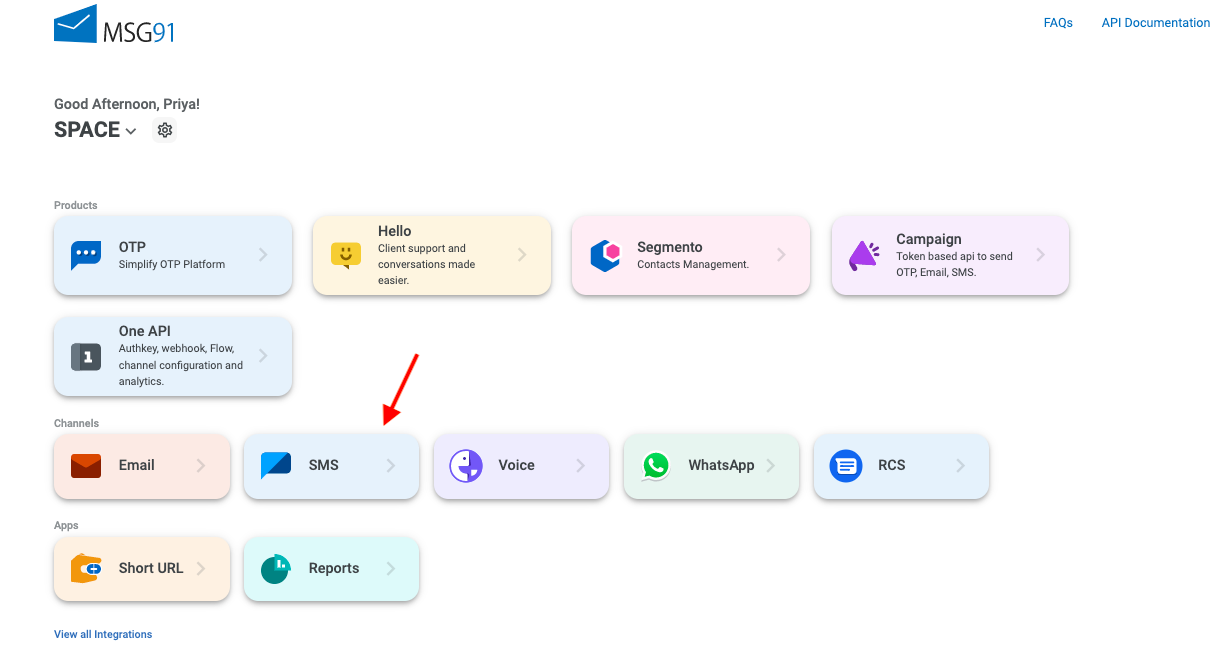 2. Goto the Reports section in the sidebar. Here you can see the Summary report of all your SMS transactions. To export/download the Delivery Reports, select the channel you need to download the data. There can be three types of channels: Promotional, Transactional and Send OTP. Select the campaign and time period and you can see the graph and the exact number of messages after selection.
Click on the Export button below the chart.
Note: You have to select a particular channel to export the report.
3. Select the details you wish to have in the report and export them. It will be sent to the email address associated with the company account.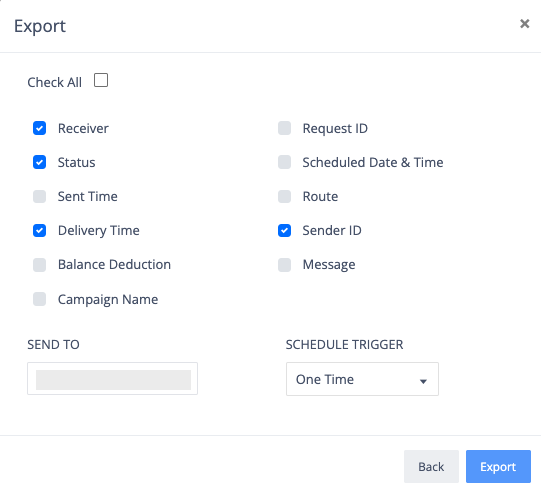 4. The exported reports will be seen in the Export section. You can download them into your system then.