How to create the Phonebook in Segmento
Step 1: To create a new Phonebook, select the "Create Phonebook" option at the top of the left sidebar, and then enter the name of your Phonebook.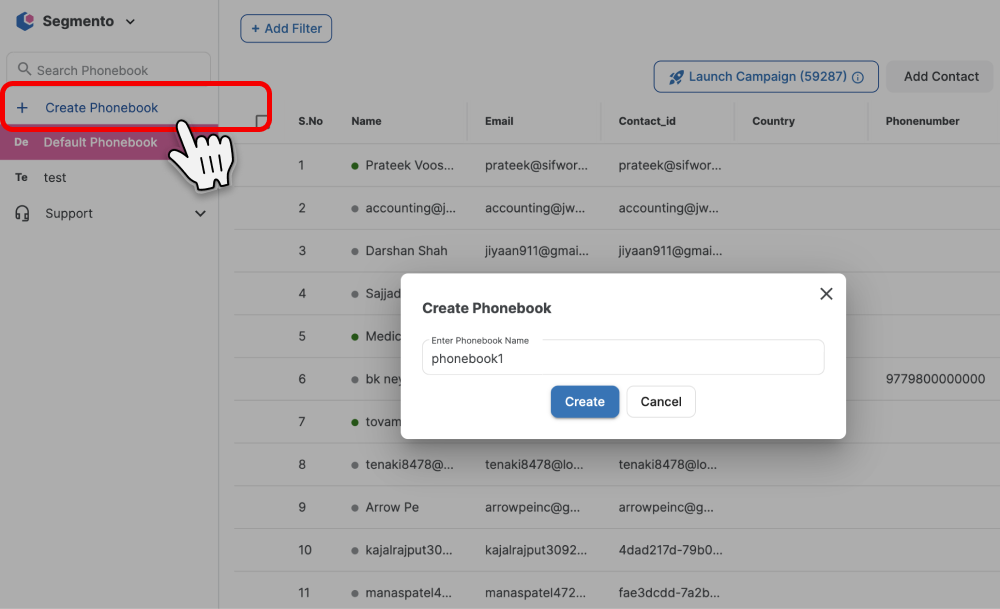 Step 2: Once you have added a Phonebook, you can add "contacts" to it manually or via API. 
​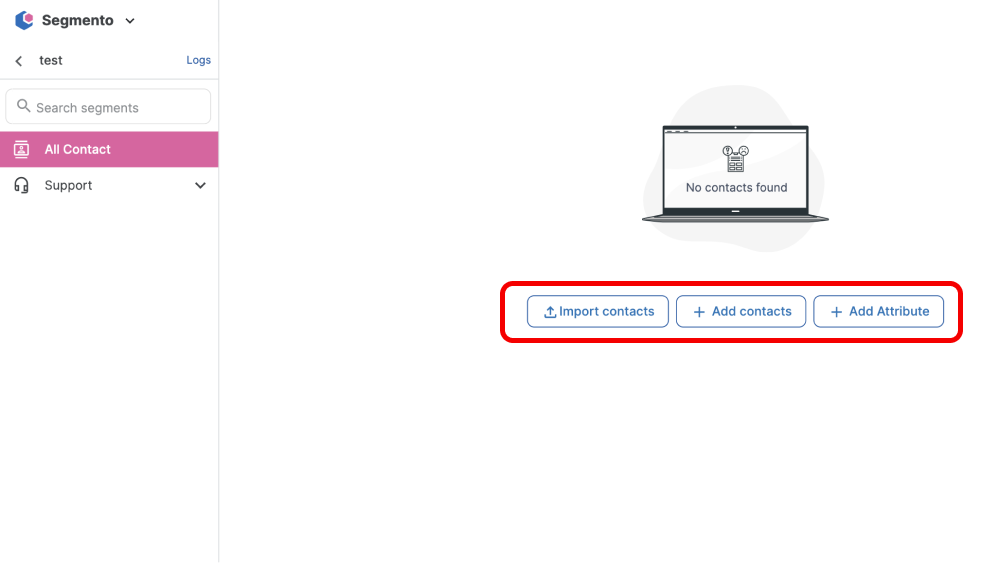 a) Import contacts (Bulk upload), click on Import contact and choose the file from your desktop and upload it and map your data as per your requirement. 
​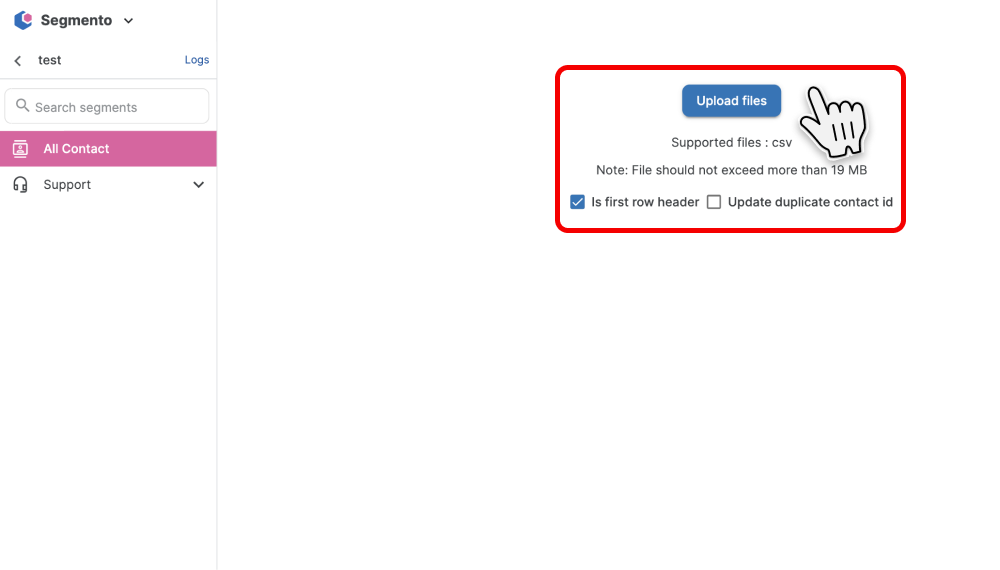 b) Add contacts, click on the add contact and enter the details manually as per your requirement.
​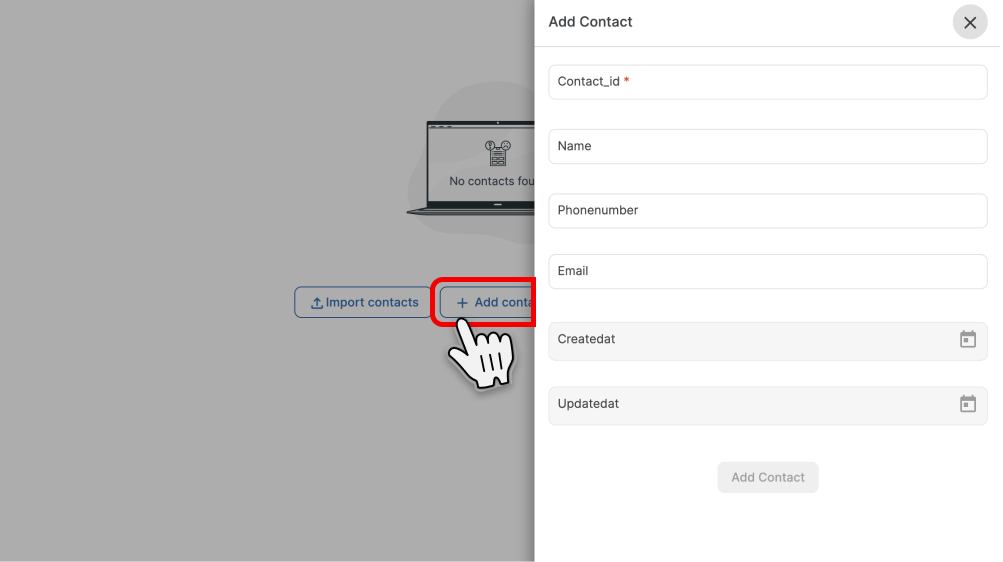 NOTE: To create a record using API just visit this link.
c) You can add a unique field from Add attribute section, Just select and enter the details.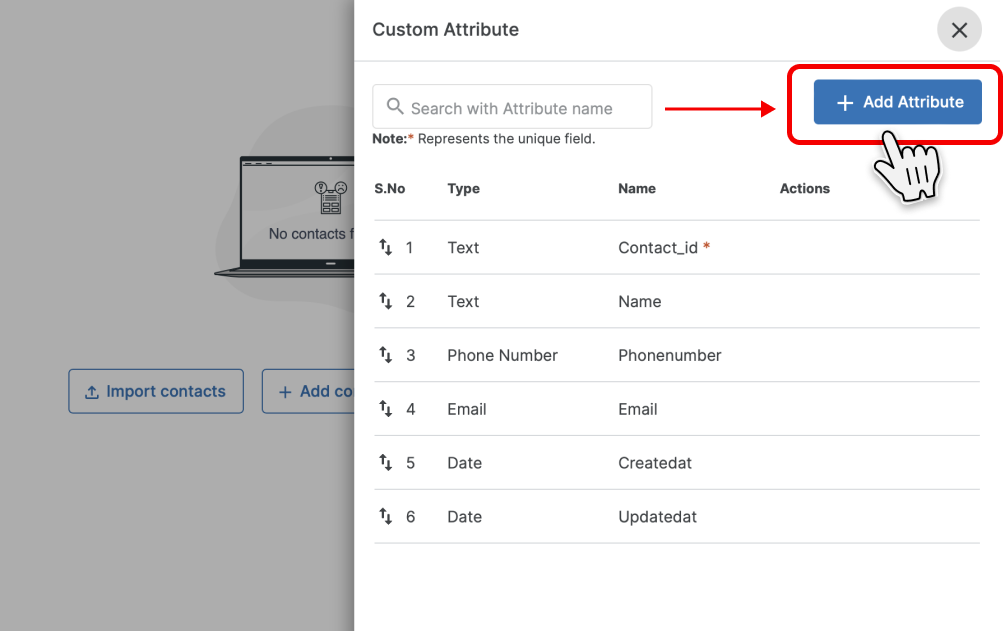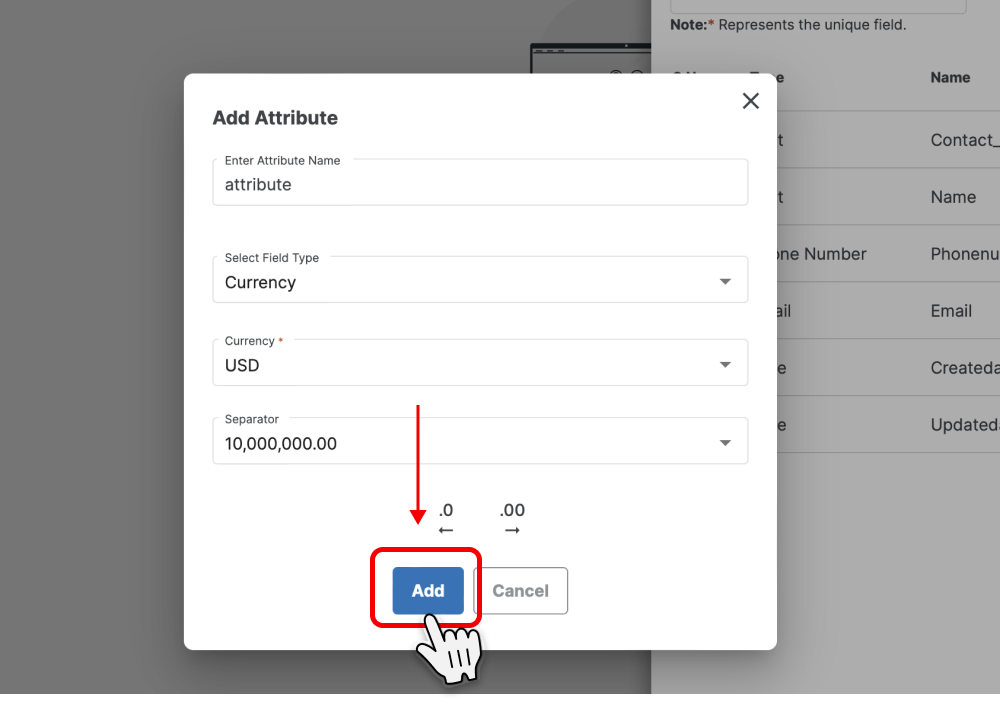 Once you add the details you will be able to see your fields in your data.
Step 3: Once you add the contacts in your phonebook the popup will be shown like "Contact created successfully" on your screen.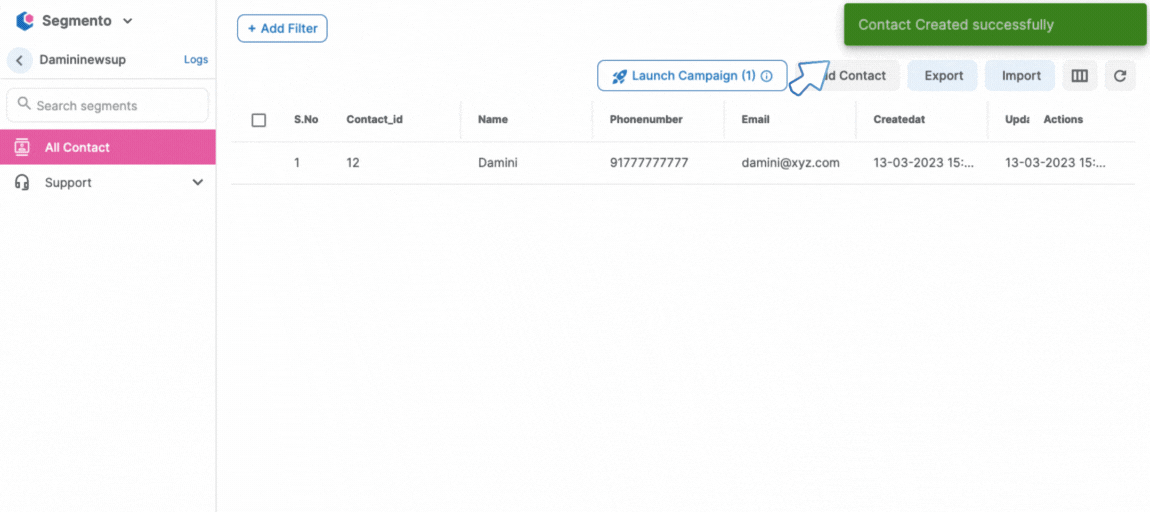 ​


Ashish Yadav
Jay Panjwani

10, October, 2023
Did it help you?
How can we make it better?