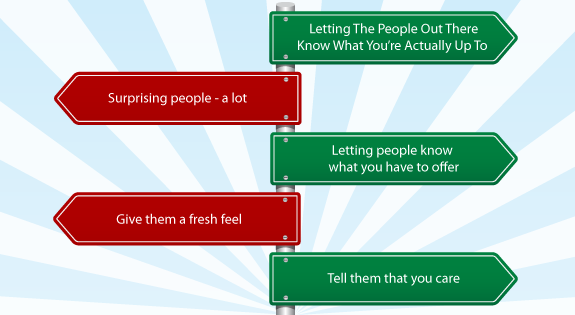 A brand is not merely the introduction of a product with a unique name and feature; it is in actuality the image that people create in their minds about the product and their anticipations attached to it.
And then, when the product has finally been created, the next step has to be initiation of brand creation which plays a major role in constructing people's opinion about the product.
The little things or steps that can make a big difference in brand creation can be taken care of by:
1. Letting The People Out There Know What You Are Actually Up To
It does not hurt to involve people in your product conception and letting them know what you are actually up to. This helps in informing people at the right time and telling them about the artefact you are coming up with. That might result in extending the reach of customers.
2. Surprising People – A Lot
Who doesn't likelove surprises? So how about surprising your beloved customers through the simplest way called SMS and telling them about your proffering?
3. Letting People Know What You Have To Offer
If people will not know what you have to offer them how will they give consent to your offerings? It is therefore better to let them know in advance about your proposal, and not just informing them, but enticing them in such a way that they become compelled to purchase your product.
4. Give Them A Fresh Feel
Say it through SMS and declare it oh-so-audaciously what you have in store for your customers. SMS's work best for introductory purposes and can be used to give a fresh feel to the customers since they might get a feel that a different promotional technique is used.
5. Tell Them That You Care
SMS's are the best way to convey that you care about customers and consider them important enough to share something relevant to them. You can inform them about the additions in your product or any kind of changes or anything else with the simple to use SMS.
The above mentioned points are the highlight ways in which brand creation can be taken seriously and can be worked upon. These points do not only make your product promotion techniques rich, but also serve as a big add-on in moulding your Brand.
Views: 42