How to Generate Sales like a Rockstar with the Power of Transactional Emails?

One of the most essential aspects of any business is customer satisfaction. Customer satisfaction determines whether your business is a success or otherwise. Customer satisfaction depends on the quality of products or services you offer to your customers, but most importantly, customer satisfaction depends on how you relate with your customers. Business needs to build a personal and healthy relationship with its customers. One way of doing just that is constant communication between you and your customers. You need to be keeping your customers informed of your new products/services or change in your way of operation. And for businesses running e-commerce, you need to have a communication platform that you can use to notify, confirm, and verify your customers' activities on your platform which can be done, for example, with the help of strategic and the best transactional emails. For instance, whenever a customer places an order, you need to inform them that they have successfully done so. Because you do not want your customers guessing whether their important actions were successful or not.
SMS has been one of the main communication channels used by businesses to engage their customers, this is due to the stability of the channels, as well as the fact that SMS has the widest coverage, and a high read rate. But recently, communication by email has gathered steam. Today, businesses are adopting email services to communicate everything to do with their services to their customers. One of the essential modes of email communication businesses use is Transactional email.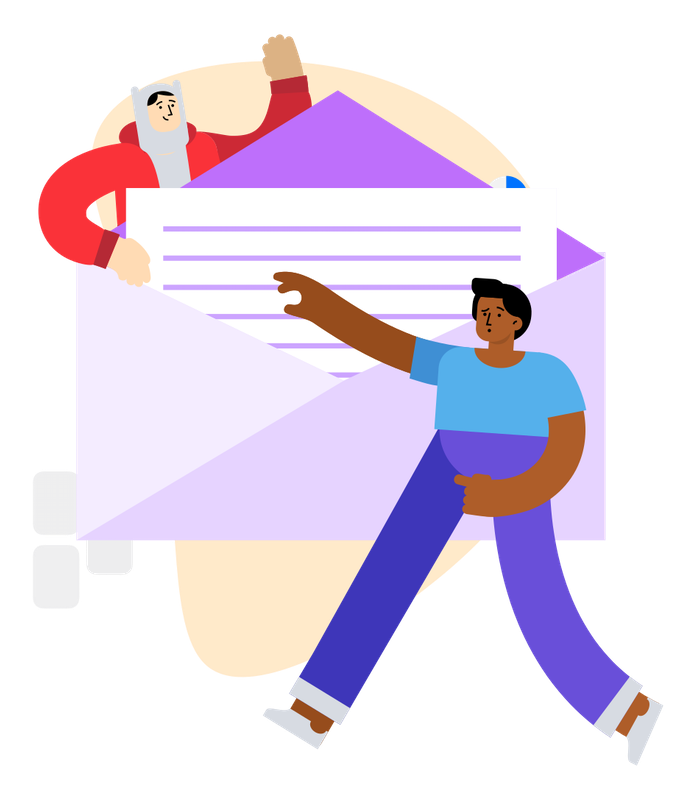 So, What is a Transactional Email?
Transactional email is a mode of customer communication by businesses in which automated and real-time email messages are sent to customers after completion of certain actions in the business' online system. Sometimes referred to as "triggered" emails, transactional emails contain personalized information about the action the customer took in the system. Examples of transactional emails are password resets, order placement confirmations, and payment confirmations.
Due to the personalized content of these emails, transactional emails are the most highly engaged emails businesses send to their customers. Studies show that transactional emails have eight times more open rates than the rest of the emails, and can generate more revenues. This makes sense if you think of your flight confirmation email you received; you might have even bookmarked the email so that you could easily refer to it before and during traveling.
Transactional emails can sometimes be confused with marketing emails since they are both used by businesses to engage their customers. But there is a difference between the two, in terms of their purpose and how they are initiated. Transactional emails are automatically triggered by an action initiated by the customer and automatically sent out; while marketing emails are triggered and manually sent out by the business' marketing personnel. In terms of purpose, transactional emails are intended to facilitate transactions, while marketing emails are meant to promote a product or service.
The following are theoretical examples of transactional emails send by businesses to their customers:
"Dear John, your Netflix subscription was successful"
"Hello Mary, your request for a reset password request was successful. Follow this link to enter your new password"
"Dear customer, your parcel ID 12345 has been sent to you by +41 000 000. You will be notified once it is received at our XYZ warehouse"
"Dear Mike, your transfer of funds to +41 000 000 was successful. Your current balance is 5,900 USD.
While theoretical examples of a marketing email are somethings like:
"Dear customer, new Liverpool shirts in store"
"Dear customer, this black Friday, get yourself a new iPhone 10 at a discounted price of 500 USD"

What is Transactional Email API?
Cloud-based API technology has advanced a long way for the past decade, both in terms of functionality and integration. An API is what makes you able to integrate different functionalities into your personalized online system. For instance, if you have your customized e-commerce platform and want to engage your customers through transactional emails, you need to integrate email functionality to the platform – that is where transactional email API comes in. It allows you to generate and send transactional emails directly from your e-commerce platform. Additionally, it allows you to seamlessly manage and monitor all the transactional emails in your customer database with the help of email data generated from email analytics.

How Does Transactional Email Work?
Transactional email allows businesses to engage their customers with information relevant to them. These emails can provide requested information, or remind them of the need to take a specific action; for instance, if they place orders but forget to make payment.
Transactional emails use transactional SMS API or SMTP integration to send emails to their customers. This typically requires the developers to build a system that sends coded templates to specific customers' numbers in response to specific actions initiated by the customer.
Transactional emails are commonly informative in nature; the following are ways through which they are commonly used:
2-FA and Password Reset – Two-factor authentication is a system that provides a second layer of user verification to users trying to login to a website implementing the system. When a user feeds in their login credentials to a login page, a 2-FA process is initiated where a code is sent to the user via a transactional email as a means of authenticating the user. In addition, a user that has forgotten their login password to a system that implements transaction email service can request a password reset. A confirmation of the request is communicated to the user via a transactional email.
Order confirmations and updates – For businesses with online stores, it is practically impossible to keep updating each customer who makes an order of their order status, payment, and shipping. Transactional emails provide a solution. The system populates unique data for each transaction.
Welcome emails – For businesses, it is a good practice to welcome customers registering in your e-commerce platform. But it is impossible to keep sending welcoming messages to all of your visitors. With transactional email,

Benefits of a Transactional Email
The following are benefits for businesses deploying transaction email services:
Develops customer trust – Customers trust and appreciate businesses that keep them apprised of the transactions and other important information, and transactional email services offer them just that. This, in turn, fosters respect and trust customers have with the business.
Increase customer engagement – The personalized nature of transactional email service creates an intimate relationship between business and customers. With this close relationship, the interaction between the business and customer increases; and an increase in interaction results in a strong relationship.
Increase in sales – When customers come across photos and descriptions of products they recently purchased alongside similar products, there will most certainly be a desire to buy similar products. This will ultimately lead to upsell opportunities and an increase in sales.
Brand recognition – Transactional email service provides a great opportunity for businesses to strengthen their brand. The more customers see the business name in their email inbox, the more they memorialize it. For new customers, seeing the business' name at the time of making an order may not cause them to remember the company in the future. However, when a confirmation message arrives minutes later bearing the company's brand logo, then days later the order arrives packaged in the company's branded package, the customer will surely remember all about the company.

Types of Strategic Transactional Emails
By sending informative emails strategically at the right time to your customers will bring you excellent results. Below mentioned are five common examples of simple yet tactically best transactional emails and their benefits that you can reap when sent to your subscribers based on their online behavior.
Email Address Confirmation
A very common transactional email usually seen, this type of email can bring about a great difference in keeping your brand on top of the mind of the consumer. You must send a confirmation email to your prospects or customers in response to any action they perform on your website, such as filling out a form, registering for a webinar, or subscribing to your newsletters. This is a simple way of conveying a confirmation of their action and set the tone for further communication. Besides, businesses can also use this to confirm that the emails entered are valid and keep their database clean.
For example, there are some companies whose email address confirmation emails contain other call-to-actions to the company website or to their social media. Ultimately, it enhances the customer experience and helps to build a relationship of trust and transparency.
Order Confirmation Emails
As soon as a subscriber registers for an event on your website, or let's say, makes a purchase, immediately follow up with an email that contains the confirmation of their order, shipping information, and links to track their package whenever possible. Customers are always looking for reassurance about their purchase regarding its confirmation and shipping processes. Order confirmation emails will help them keep track of their order in real-time and offer them the exact information on when they can expect their order.
Another major benefit of the order confirmation email is that you can use them to ask your subscribers for referrals. To encourage them to refer their friends, a referral code can be added to their receipts. You should ideally include cross-selling elements into your order confirmation email to increase your transaction rate.
Password Resets
Sometimes, users will want to change the passwords that they use to log into your website portal. So, whenever a user requests a password change, you must be able to provide them with clear and personalized instructions that will guide them with the password reset procedure. You can also add a link in the instructions that will allow the user to report unauthorized password requests. At a time when fraudulent activities are prevalent, this will not only safeguard the user from phishing attacks but will also help to strengthen your credibility.
Reactivation Emails
Reactivation emails are sent to the customers who had some amount of interaction with your brand but didn't quite engage with it. Examples of these customers include buyers who abandoned their shopping cart without making a purchase, individuals who have subscribed to your emails but don't open them, as well as existing customers whose subscriptions are going to expire soon. What you should do is target them according to their behavior and lifecycle stage and then send them relatable messages in the emails that are going to improve their engagement levels. This transactional email example helps to keep your brand in the mind of your subscribers and remind them of the value that your brand has to offer.
Feedback Emails
How do you make your subscribers feel valued? – by valuing their feedback and opinion about you. So, proactively asking for their feedback based on proper context is important as well as one of the most important transactional email best practices. For example, if you see that they had booked a trip from your website a few days ago, send them an email asking about how their booking experience with your website was. You may also ask them to rate their experience on a scale of 1 to 5. Many times, the feedback will be more than just a few ratings from your customers. They will want to provide extensive feedback on your services. Therefore, it is better to add a CTA to your feedback emails so that you have a landing page to collect their responses.
Best Practices While Sending Transactional Email
While Transactional emails are meant to convey important information to customers, they cannot be too overt or aggressive. The following are the best practices of using Transactional email service:
Structurally, cite the name of the transaction in the subject line, and the content in the body. The content should be based on the necessary facts about the transaction. In addition, create a professional touch by using the company name in the sender field and a company logo in the header. Attaching company details to the emails not only makes the recipient easily notice the sender, but things such as the company logo also help in strengthening the business brand.
The appearance of email also matters which means things like font style, color, and font size should be reasonable and presentable. Utilize HTML instead of plain text to create a more interesting and engaging message.
Transactional email service can also be a great avenue for pushing marketing messages. Put a lively promotional content underneath the relevant transactional data or in a sidebar. This can include purchase proposals, a list of products that have already been purchased and coupons.
Accompany the transaction emails with links to your other services, products and any other essential information in your platform
Express appreciation or gratefulness to your customers.
Customize your email to show the customer's buying and purchase rates or patterns
Use software to track the effectiveness of your transactional emails. Play with designs and content if the emails are not inciting enough customer clicks.
Apart from the above best practice, other things should be avoided when deploying transactional emails such as exaggeration on products, services or price reductions to get sales or prospects. Also, avoid generic promotional content that offers the same product recommendations to multiple customers.
Why Choose MSG91 For Your Transactional Email Needs:
As a business person, acquiring an email transaction SMS is very crucial. At this stage, I know you are wondering where can I get the best transactional email API or which is the best transactional email service?
At MSG91, our transaction email API allows you to deliver a consistent experience to your customers. Being among the best transactional email providers, we have ensured that our API is developer-friendly and facilitates you to deliver quality informational emails with high open rates.
Conventionally, transactional emails should be unique and tailored towards a specific client to achieve a specific objective. That's why we have designed our transaction email platform to help you optimize and send mission-critical emails to your customers and other crucial business stakeholders.
With our best transactional email service, we send critical emails during account creation, password reset, purchase receipt, and account notification.
Our transaction email service only takes 5 minutes to integrate. We offer the best transactional email API service for developers because developers can utilize the A/B testing, scheduling, and email analysis feature during integration.
Here are other reasons why you should choose MSG91 transactional email services
We guarantee delivery of all emails sent with up to 4x delivery speed.
Our transactional email servers maintain logs for 30 days to help you conduct appropriate audits.
Our transactional email API offers transparency delivery tracking on every sent email.
The transaction email is easy to integrate. Most of the developers take around 5 minutes to integrate the transaction email API.
We also offer 18/7 customer support to our customers and developers to ensure that they achieve seamless integration services.
How to Add a Domain for Sending Transactional Email?
Login to your MSG91 account
On the left-hand sidebar, click Transactional emails, then click settings.
3. Click the + Add button and then add your account.  Click click apply for domain verification.
4. After submitting the domain, you will get a key-value
5. Logging into your hosting panel to add a TXT record.
6. How to add a TXT record
Access your DNS provide 's website. Use the Who is service to check your DNS provider.
Logging into your account.
Update your domain's DNS records.
Access your domain TXT records.
Then add the TXT records with the name and value given to you by MSG91. Click here for more info.
7. Once you complete the process, you can access our transaction API from here and integrate it with your system.

How to create a transactional email template
Access the MSG91 dashboard and click the flow option.
Click Transaction Emails and then click the Emails Template button
Enter the details
4. Click the email template to view your template ID
As a final note, we can say that using transactional emails is not just about increasing sales but about building a relationship with your customers.