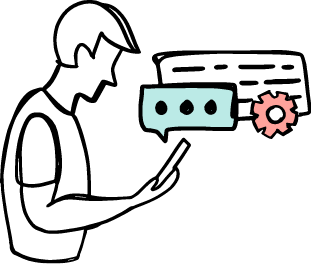 With an increasing number of businesses going digital, online security threats have increased over the years. According to Threatpost, account takeover fraud cases have seen a 300% increase since 2019 and have led to about $16.9 billion in losses for consumers and ecommerce retailers in 2019 alone.
The lockdowns also brought a considerable number of customer complaints from interruptive customer experience into the foreground. Businesses, thus, need to ensure a frictionless customer experience that provides maximum customer satisfaction and zero compromises on practicality.
This is where customer-friendly authentication with mobile numbers comes in.

Is authentication through mobile phone numbers a reliable method?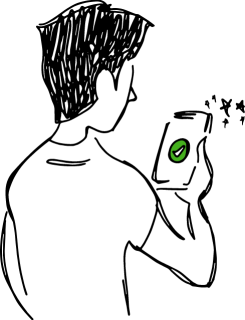 When implemented correctly, using mobile phone numbers for authentication can deliver complete protection and an enhanced customer experience. Leveraging mobile numbers allows security in layers that is not interruptive and provides a seamless customer experience while enabling constant security upgrades.
However, setting up customer-friendly authentication with mobile numbers can be done by 2-factor authentication and identity authentication.
2-factor authentication
2-factor authentication or 2FA is a multi-factor authentication process that uses two distinct forms of identification to gain access. While one identification factor remains the password, a customer's mobile phone number can be leveraged as the second authentication factor.
This process is thus designed to prevent unauthorized access with a stolen password. 2FA offers heavily layered security over account data of the customers and, at the same time, is practical, easy, and effective.
Identity authentication
Identity authentication leverages mobile identity and provides customer-friendly authentication through Silent Mobile Verification.
As the name suggests, silent mobile verification uses a customer's mobile number to provide effortless authentication in the background silently. It matches the customer's phone number (MSISDN) with the mobile network operator and checks if there are any frauds or potential threats with the number.
Benefits of customer-friendly authentication

Phone number authentication is not only a better way to eliminate the possibilities of any fraud and data breach but is also critical in keeping the users safe while delivering a seamless experience. However, customer-friendly authentication with mobile numbers provides more than that:
Enhances accuracy
A lot of helpful information can be gleaned from a phone number, including the country code that can help locate the country of origin and the telecommunications carrier. As a result, they can verify the authenticity of an account with better accuracy and enable businesses to ensure that any fraudulent traffic is filtered.
Maximizes protection
Phone number authentication alone may not always be foolproof, but using it alongside two-factor authentication (2FA) is. The one-time code will reach the account holder and confirm that number is genuine only after entering that code into the application.
Increased convenience with voice alternatives
OTP can be effective in most cases, however, it may not always cover all your users. It is essential to set up another secure option of authentication, to enhance user convenience. Thus, voice alternatives can provide customer-friendly authentication without compromising security.
Simplifies verification
Mobile number verification is simple and convenient, especially if compared to email. Not only that, it is faster and has a higher success rate. For instance, SendOTP authenticates customer information in 8 seconds and has a 99% success rate.