How would you feel when all your integration channels come within a single suite of One API?

We know we would feel awesome!

Just imagine how prominent it would be to fetch all the channels by calling out a single API and it would work for all?

When you integrate text, call, email, instant messaging and more in your software with a single API, the communication expands and becomes better.

Remote working is the new normal in 2020, also thanks to it, the way businesses handle customer service has changed dynamically. Earlier, the only traditional channel to reach your customer was either a SMS or a Call. Today, you can pick any channel- Text, Email, Voice, Live Chat, Social Media and the businesses are available there.

What is One API and how it will benefit you?

One API as the name suggests, is a single API- Flow that unifies the world's most popular chat channels with one single API.

Customers expect quick service replies and with your business being present on multiple channels, One API assures that your communication must go on delivering expediency to your customers.

Flow allows you to quickly and easily communicate with your customers across different channels while spending minimal development resources ensuring your communication never breaks. If one channel falls out to deliver your message, another channel will automatically trigger to complete that unfinished delivery.


Let your communication FLOW with MSG91

Ever imagined integrating API can be this simple? Just drag and drop the cursor with the desired channel you want to add.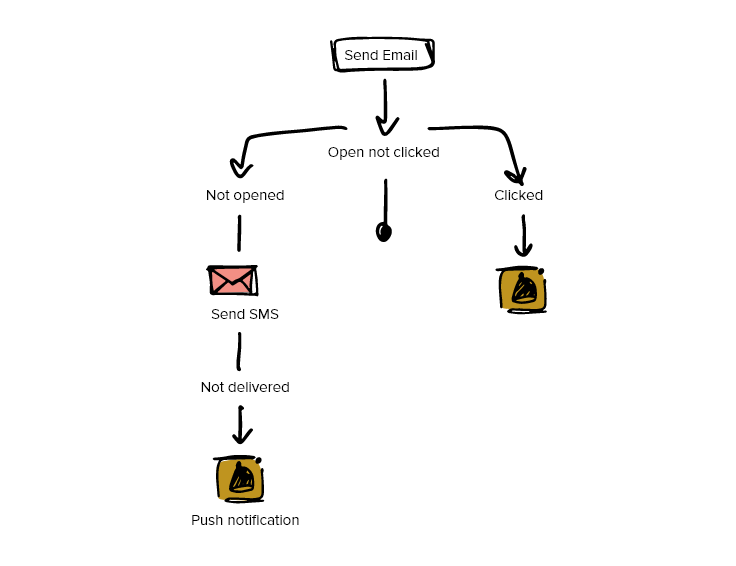 What you need to do?

You have to pass the parameters and drag and drop the preferred channels you want to integrate while sending your message. All and any channels are possible to integrate, and everything is controlled by you, while you switch channels with just One API.

The unmatched features of One API you can't miss out on:

Additional security of your account
This will ensure security to your account against fraud and spamming.

2. Real-time content changes
You save the complete cycle of talking to developers for putting change requests. No need to change code.

3. Easy to pause your campaign
Want to pause a particular SMS/email/call for a certain duration? The flow can be paused anytime for any reason.

4. Add multiple channels
Want to add voice as a backup or replace SMS to WhatsApp. It's just a few clicks away.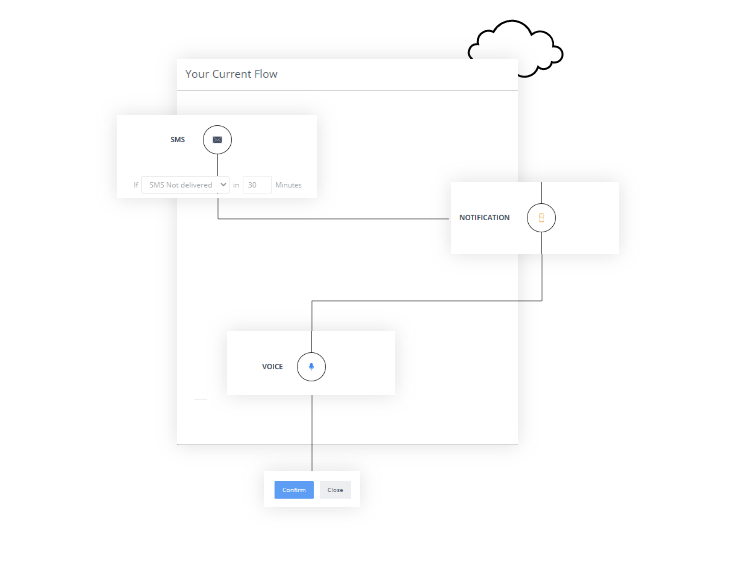 MSG91 as your cloud communication platform provides full fledged integration for seamless communication and FLOW guarantees it. Our One API comes with cost efficiency, it eliminates the additional cost for your developer fee, and other technical expenses.

Are you ready to shift from manual mode to auto-pilot mode while integrating various channels with a single API?
MSG91 will take care of the rest so that you can focus on building your awesome product.
Isn't its an easy way to integrate One API in all your communication ? Learn how you can create FLOW while using ONE API.
Check out the video  https://youtu.be/ekwkvYPZCa0