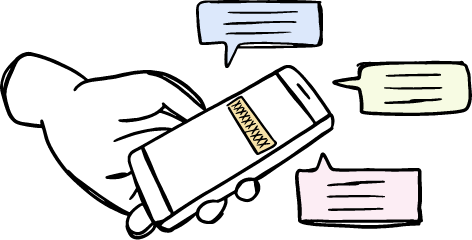 In the last few months, the Covid-19 pandemic has severely impacted the business landscape globally. The incessant lockdown has pushed many businesses to close down their operations temporarily or even permanently worldwide.
According to a study, in the United States alone, 43% of businesses have been forced to shut down in the past few months and the employment rate in some regions was down by 47%. In these challenging times, how do you think businesses can survive through this phase of a global crisis?
Businesses now need to leverage marketing channels and strategies that are cost-effective, less explored and highly effective. With smart integrations, a targeted strategy and adapting to the current 'new normal' consumer behavior, businesses can still stay in the game during this period of time.
According to a recent study by McKinsey & Group, consumers are more likely to align towards a brand/business that has been showcasing high empathy and care during this phase.
As you can sense, here brand messaging plays a major role and customer loyalty cannot be taken for granted. It has become more than important now for businesses to come up with innovative solutions to be at the top of the mind of their customers and at the same time not spend much.
Transactional SMS API is one such channel that can be highly effective to reach your target customers and adapt to the current consumer behavior - it is short, fast, informative and cost-effective. Let's discuss more about transactional SMS API in the next sections.

What is a Transactional SMS?
A transactional SMS is a personalized automated message typically sent by a business to its customers. It serves as a response to an action triggered by the customer. These messages or texts comprise information that is of utmost importance - details about a purchase or booking made, an OTP (One Time Password) message, account balance notifications, and so many other real-time alerts.
For instance, if you are in the process of purchasing groceries online, you are most likely to be sent an OTP by your bank. This is done with the help of a transactional SMS provider. Once you mention the OTP accurately, you are expected to receive a transactional message from your bank. This message notifies you about the exact amount of purchase made, along with your outstanding bank balance. You are most likely to receive a similar message when you withdraw cash from an ATM.
Similarly, you also receive a transactional message when you access your email ID from a new device. This message informs you of the exact device your email account has been accessed for the first time. These are just a few examples of transactional SMS messages.

What Sets Transactional Messages Apart from Promotional Messages?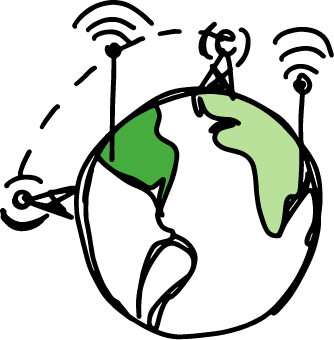 There are various differences between traditional texts and promotional texts.
As mentioned earlier, transactional texts are a response to a customer's action, preferences within a service, or interactions. In sharp contrast, promotional messages are solely a part of a business's marketing campaign. The campaign may be undertaken in the form of one-day sales, weekly campaigns, or product launches,
Secondly, promotional messages involve bulk distributions of the message as a part of a marketing campaign. On the other hand, traditional transactional texts are personalized messages, curated to suit the uniqueness of every customer-business interaction.
At times, the thin line between these two types of business messages tends to get blurred. Some instances are reminder messages regarding abandoned carts or marketing efforts to reactivate dormant users. In such cases, transactional bulk SMS services are activated, as a part of a marketing campaign, to follow-up with customers who have left their carts unattended for a while, or have been inactive for quite some time.

How is Transactional SMS Relevant in the Present Context?
The multifarious benefits of transactional messaging texts prove their relevance in this day and age. Here's taking a look at these benefits.
Readability:
Studies show that emails are checked after 90 minutes of it being received, while mobile messages are opened at a much lesser time. According to Gartner's research, the open rate for text messages is a whopping 98%. The primary reason that makes consumers more open to checking mobile messages is that they are not time-sensitive to such messages, unlike emails.
This implies that text messages are read throughout the day, while emails usually are checked at certain times of the day. As per another study, consumers spend 3.5 hours on their smartphones. Truth be told, very few minutes will be spent on emails during those hours, while messages enjoy a wide reach throughout the day.
Availability:
Every phone has a messaging feature and receives messages by default. On the other hand, you can only receive emails on smartphones and only if you choose to set up your email account on your phone and prefer staying logged in permanently. This way, a business has a vaster scope of reaching you through a transactional text message and a short response time as compared to emails.
Brief communication channel:
Transactional SMSes deliver important messages in a short and brief form. Hence, it overcomes imminent barriers like lack of time, patience, and low attention span of consumers that businesses have to grapple with so frequently.
Essential for businesses across industries:
Transactional SMS API is versatile. It is relevant and a must-have for businesses across industries, although it is the most indispensable for the commercial sector. Commercial businesses can confirm the payment status, banks can notify about real-time transactions and the like.
Ways to Use Transactional SMS Messages for Your Brand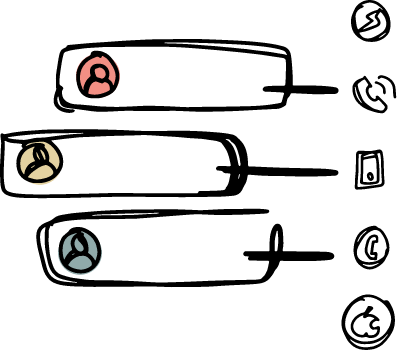 Here's enlisting the varied types of transactional SMS messages through which you can engage with your target audience throughout his/her customer journey.
Welcome Message
You can send a personalized transactional message the moment they come on board, that is, signup for an account through your mobile app or website, signup for newsletters and whitepapers, and the like. Such a message is a heart-warming way to make the customer feel included. Make sure that the language and tonality are aligned to your brand image and business communication, one that your target audience will be able to relate to.
For the account activation or verification process, customers are likely to receive an unique code or activation link on their registered contact number and/or registered email ID. Entering the same at the relevant space will confirm their identity, thus, enabling businesses to improve security and avoid malpractices.
Instance: Welcome, Sarah! Thank you for creating an account/signing up for our weekly newsletter. <link to the account/newsletters> Thank you, <name of business>
Order confirmation message
You should notify your consumer the moment he/she places an order successfully. This is the first step towards encouraging them to build a relationship of trust in the (hopefully) long and fruitful business-customer journey.
For instance: Hi Sarah! Your Order <number> has been placed successfully. It will be delivered on <time/date> Regards, <name of business>
Packing notifications
You can keep your customers informed about the packing status of their orders. This is especially relevant for e-commerce businesses. They can receive a personalized message notifying them that their order is being packed or has just been packed.
Instance: Hi Sarah! Your Order <number> has been packed and is ready to be shipped. It will be delivered on <time/date> Regards, <name of business>
Shipping notifications
Your e-commerce business should keep your consumer updated with the real-time status of the order. Once package, the consumer should get notified about the time the package will get shipped.
Instance: Hi Sarah! Your Order <number> has been shipped and is expected to reach you by <expected date> Regards, <name of business>

Order tracking notifications
Not many businesses leverage the feature of notifying consumers about the tracking status of their order. Only the business giants, which realize the potential of maintaining complete transparency throughout the consumer journey, build trust through this process.
They inform customers about the docket number given by their courier partner. Consumers can visit the website of the courier partner, and use this number to track and know about the existing location of their order at any time.
An example of such a transactional SMS API would be food delivery apps that keep the consumer well-informed about the current status of their order, right from the time the delivery agent has picked up the parcel to reaching the destination.
Instance: Hi Sarah! The docket number of your order is <docket number>. Track your order <link to courier partner's website>. Regards, <business name>
OR
Hi Sarah! Your delivery agent, <name>, has reached the restaurant.
Pickup notifications
Pickup notifications are sent to consumers when their orders are in the 'last mile delivery' stage. This implies that their orders have been collected by the delivery agent and are on their way to the final destination.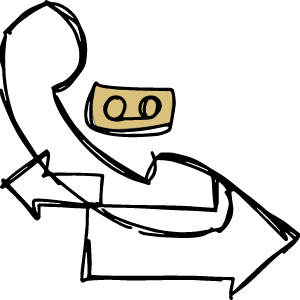 Instance:
Hi Sarah! Your order <number> has been picked up by our delivery agent and will be delivered to you by today 9 p.m. Regards, <Name of business>
Your delivery agent has picked up your order from the restaurant.
Delivery notifications
These notifications send a confirmation message to customers about their order being delivered to the expected destination successfully.
Instance: Hey Sarah! Your Order <number> has been delivered successfully. Enjoy the box of goodies!  Regards, <name of business>
Payment reminders
The purpose of these transactional SMS messages is to inform consumers about an impending payment, along with their due date, overlooking which would attract penalties. Such messages keep a tab on such monthly payments on behalf of the consumers, thus, building trust again. These texts are typically sent by banks, which are the transactional SMS service provider in these cases.
Instance: Hi Sarah! Your credit card payment of <amount> is due on 29th March. Minimum payment due is <amount>. <link to bank app> Regards, <name of business>

Bonus point reminders
These transactional texts notify consumers about the bonus points that have been accumulated in their accounts. These points can be redeemed during a purchase for getting discounts. Sometimes, such messages are sent to inactive consumers to encourage them to make a purchase within the mentioned date.
These are especially common during special occasions like birthdays, anniversaries, festivities, etc. However, it can be sent without a definite purpose, the motive being to improve purchases during a lean season or as a part of a marketing campaign to activate inactive consumers.
Instance:
Hi Sarah, 892 bonus points are pending against your account. Redeem them by 30th April 2021. Applicable on all online purchases* Regards, <name of business>
300 bonus points have been added to your account. Offer redeemable by 31st May 2021. Buy now!
Appointment reminders
Appointment reminders are time-triggered reminders sent to consumers to notify them about the date and time of a certain appointment. The necessary information is saved right on the phone in the form of transactional SMS messages so that consumers do not have to memorize it. This eliminates the scope of a no-show.
Instance: Hello Sarah, your appointment with <name of person> has been booked for 11 a.m. on 27th April. Please arrive a least 10 minutes before the scheduled time. Regards, <name of hospital>
Real-time notifications
These alerts sent through the transactional SMS API ensure that real-time information does not go unchecked till much later. Since very few emails are actually checked and there is a wide possibility of calls going unattended, transactional texts are the way to go. These real-time texts are often used by restaurants that notify that a table is ready, banks to inform about a real-time transaction and the like.
Instance: An amount of <amount> has been withdrawn from your bank account ending with XXXXU8495. The clear balance is <amount> Regards, <name of bank>
Two Factor Authentication (2FA) or OTP alerts
These alerts add an extra level of security to every online monetary transaction. A transactional SMS API again scores brownie points because email OTPs might go unchecked. OTP calls, on the other hand, might not be a convenient option as consumers may hear it wrong or might forget it.
Instance: Your OTP is 8589. It will remain valid for the next 10 minutes.
Product alerts
These transactional SMS messages are meant for online shoppers who have left products unattended in the cart for long or have missed out on buying a product because it had sold out. It informs them about the dwindling numbers in the inventory or restocked products.
Instance: Hey Sarah! Your favorite Lenno T-shirt is flying off the shelves. Grab yours now!
And finally….
Alerts Related to Safety
A new type of message alert which we never thought would be sent one year ago, messages related to covid-19 safety attached to purchase or the order gets sent to customers. Whether you are booking a cab or getting food delivered to your house, now you definitely get extra notifications whether the delivery person is wearing a mask and has sanitized hands or the driver is wearing a mask, you will get alert notifications. Similarly for your business, this can be a great way to earn the trust of your customers and show how much you care about them.
Instance: Hi Sarah, your driver (name) is wearing a mask for safety.
Why Choose MSG91 for Your Business?
Here's taking a peek into how MSG91 builds global custom engagement products:
MSG91, founded in 2008, by the parent company, Walkover Technologies, specializes in integrating SMS, email, and voice API to your business software, thus, automating the product.
The dynamic transactional SMS service is equipped to send texts in English, Spanish, French, and a host of other global languages.
It offers developer-friendly APIs that are robust, responsive, and easily navigable by developers.
The message APIs is a one-stop, multi-route technology for reliable brand communication across geographies and time zones.
The company boasts of an expansive client base of more than 800 networks across 190 countries.
Now that we have discussed the benefits of MSG91's messaging services, let's talk about the best transactional SMS provider transactional SMS service.
Transactional SMS API opens up a channel of conservation with consumers and contributes to customer delight through innovative brand communication.
Texts can be sent in a plethora of native languages to reach out to a wider target audience and encourage them to act faster.
Add your business's brand name and logo, along with the verified status, with the Verified SMS feature to build trust and lend authenticity to brand messaging.
Opt for an upgrade for transactional SMS API with popular chat features like multimedia sharing, group chats, sharing location, sending files and much more.
Automate sending texts from any website, CRM or application
Access free SMS APIs with sample codes in 10+ languages including PHP, Java, .NET & more. All that needs to be done is choose the preferred language code from the API documentation and get starting with communicating with consumers.
The transactional texts can be sent on DND option data.
You can check the confirmation of each sent SMS in the SMS Delivery Report section.
Transactional SMS service can be sent at any time of the day with your sender ID, unlike promotional SMS.
Transactional SMS API can be integrated into the business software and payment is purely based on the usage.
The company's transactional SMS pack delivers SLAs with 99.9% uptime and guaranteed reliability.
The platform is ISO 27001:2013 certified. It strictly follows stringent processes and policies to keep fraud and spamming activities under control.
There is 18*7 availability for active performance management.
The benefits of transactional texts cannot be emphasized enough. The various types of transaction SMSes can help businesses to deliver a message to the customer for every situation of transaction. No wonder, it is time to reinvent business communication with transactional SMS API and stay ahead of the game. The time is ripe for you to buy transactional SMS packs and make the most out of brand communication with your consumers.