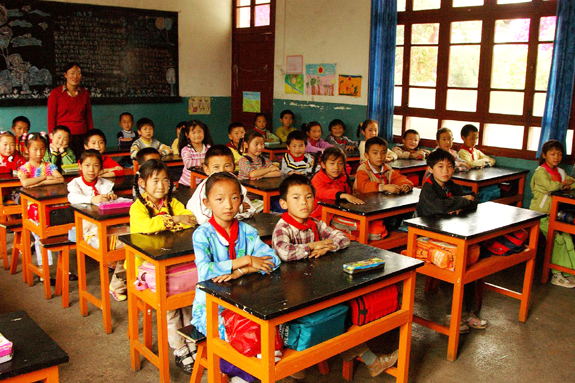 Not everyone is gifted with a phenomenal IQ level like Einstein & not everyone has the power to explore the concept of gravity with a falling apple. But everyone can have one great thing that averages knowledge for the youth in the current scenario, EDUCATION! And along with this beautiful gift comes complimentary all the schools and institutes that are responsible enough to ignite young minds.
A great man once said, "Character improves our personality, education makes it perfect." With the trending modernity, parents are paying best attention for the schooling of their pupils. Also, the whole system of institutes is exponentially trying to develop and race along the fastening pace of technology.
But to keep the system up to the mark, it's mandatory to keep it all updated. Even for schools and institutions, it's quite important to distribute the information. The flow of information needs to be perfect when one needs to transfer the word to other. Any new notice or alert, worthy of students' knowledge needs to be communicated to them via some reliable medium. And what can be better than bulk SMS to spread the word effectively? Although there are many mediums available like social media, emails etc. for the same purpose but let's face it, you reflect swiftly when you hear a Tingg! on your cell-phone. Even many research papers validate that 98% of the text SMSs are read compared to other mediums of communication.
Exclusively for the education industry, bulk SMS solutions find their place in all possible places. MSG91 contributes its bit towards the industry in its own unique way. Be it students, faculties or parents, each one of them can be enlightened about the slightest details of the academy without pen-paper notices. MSG91 makes sure to replace piles of bundled paperwork with an easy to use SMS. We make sure to send every detail with accuracy. And with our reliable services, everything and everyone is just an SMS away.
Immense possibilities of MSG91 bulk SMS services for the education sector include- advertising before the beginning of each session, delivering monthly progress report to parents, sending notices alerts & reminders to students/parents, job placement notice for T&P cell of colleges, sending good thought of the day to students, examination schedules updates, sending study tips regularly, sending feedbacks, complaints and much more.
Along with sending messages through our user-friendly panel, we offer different mediums like SMS sheet which can add value when you need to send messages to many people from the contact sheet on Microsoft Excel or Google Spreadsheet. Also MSG91 app is available on Android, ios and Windows. So why wait more? Put your hand in the sack and find the usage of SMS for your institute in the best possible way.
Views: 32