All Insights Out!
June 13, 2018
Hosted by:
Kritika Prashant, Director – Product Marketing @MSG91
Saniya Kaluskar, Head – Strategic Partnerships @CleverTap
Key Speaker:
Himanshu Periwal, Vice President – Growth @ixigo
Key Point:
Ixigo grew 21X in the past 3 years and so can your organization.
About ixigo:
# Products beings used by 100M+ travellers
# India's leading travel metasearch and marketplace
# The fastest growing travel app in India – Financial Times; Kalagato
# In 2 years
10M to 60M App installs

4M to 17M MAUs

1.7B screen views/month
Marketing frameworks ensuring scaled efforts and engagements – Basic strategies by Himanshu Periwal
WHAT IS MARKETING AUTOMATION?
It's about making your marketing engagement smarter, performance-driven and customer-centric and marketing automation gives this leeway to grow and scale fast.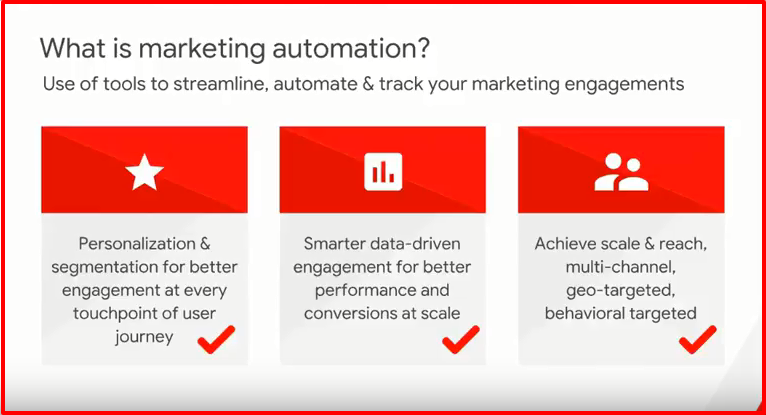 Key Issue:
Not able to drive conversions
Key Benefits:
Segment and understand your users better

Giving them personalized experience at every touch point

Will be able to use data to drive engagement and conversions

Reach and scale – multi-channels, targeting, segmenting
Take a look at how various companies are using marketing automation:
TO PREVENT USERS FROM CHURNING
Timely reminders

Effective content

Right timing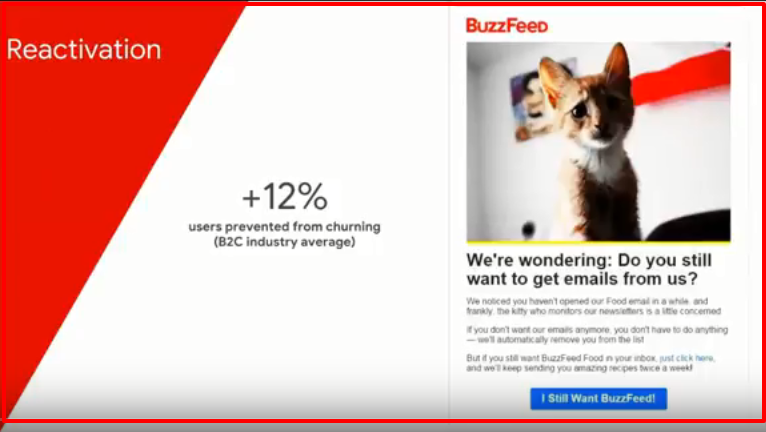 TO BOOST IN-SALES
Broadcast in a personalized manner

Send similar purchased items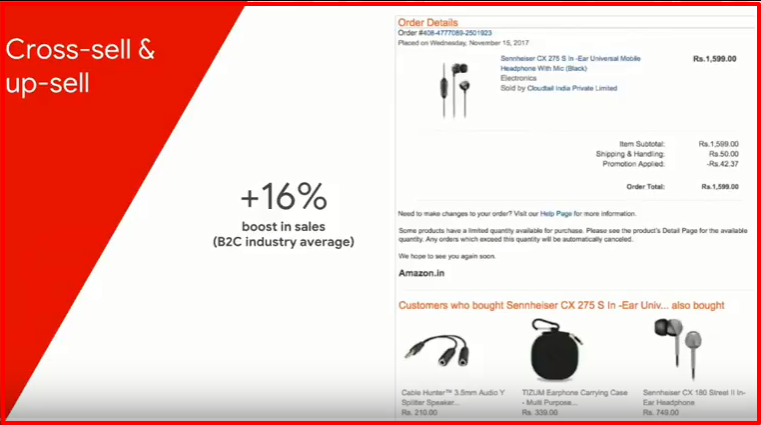 SCALE-UP MARKETING – THE AARRR FRAMEWORK
Plan and manage your marketing efforts better with the AARRR Framework as these simple yet actionable metrics can help you measure your company's growth. Segment various strategies in marketing automation to drive engagement.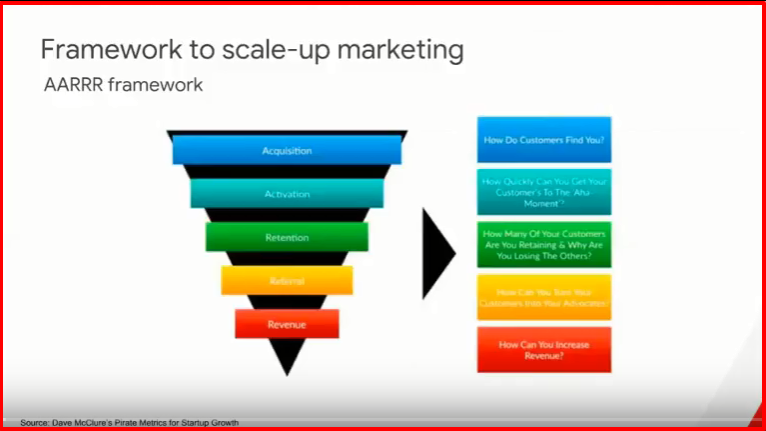 ACQUISITION
Identify Customers
What channels bring the most valuable traffic?

What channels have the lowest customer acquisition cost?

Not limited to installs or generating leads

Ensuring your customers sign up and convert
ACTIVATION
Customer Satisfaction
Offering right deals

Your product should deliver real value
RETENTION
Retaining Customers
How many times do users come back?

How many subscribers are still using the software?
REFERRAL
Quality Customer
Incentivize

Right content

Right product at the right time
REVENUE
Customer Value
Increase product mix – horizontally or vertically

Increasing customer lifetime value

Decreasing customer acquisition cost
21X growth in ixigo transactions over 3 years with a mix of strategies leveraging marketing automation.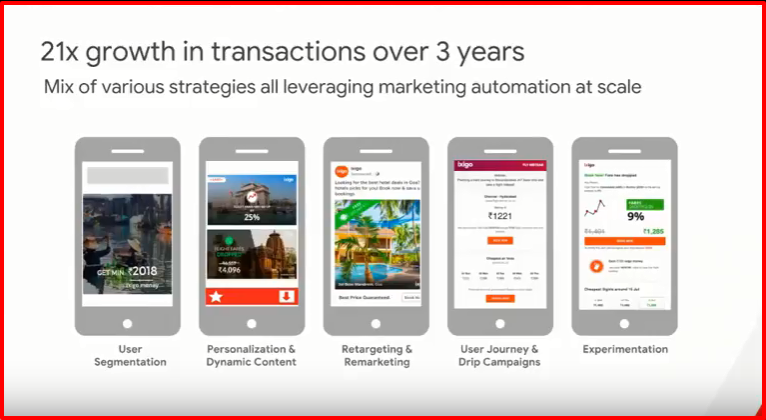 USER SEGMENTATION
Allows offering the right incentive and personalization

Segment users in various cohorts using tools

Send the right communication to every segment

Keep figuring out newer segment cohorts to avoid marketing fatigue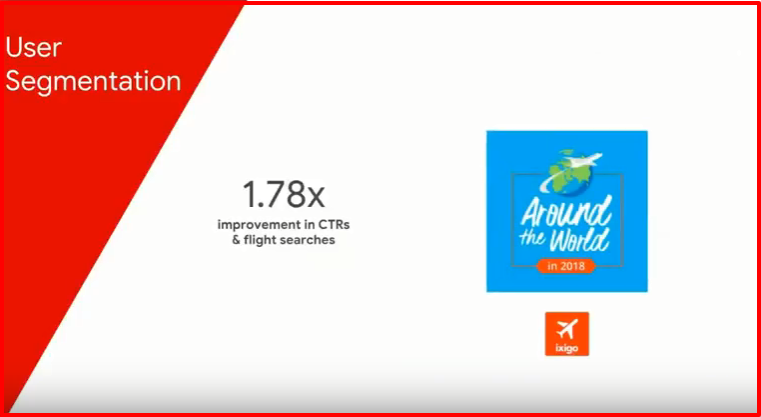 PERSONALIZATION & DYNAMIC CONTENT
Personalized campaigns

More about user behaviour

Personalize the entire experience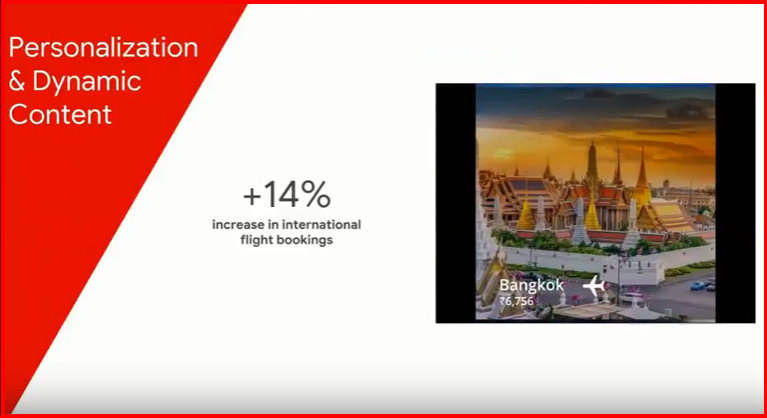 RETARGETING & REMARKETING
Retarget dropped off users

Use multi-channel strategy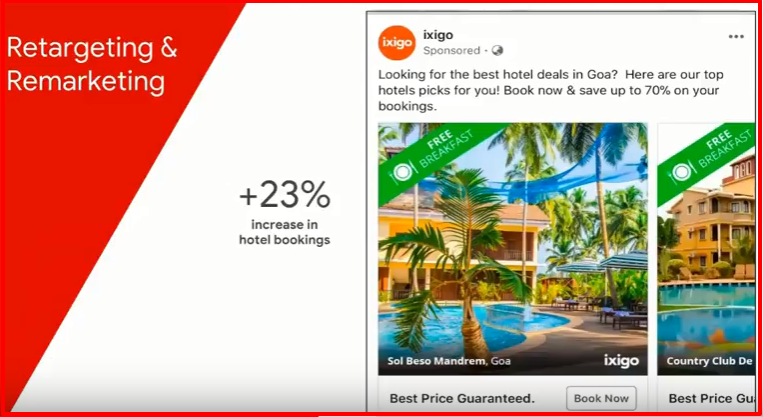 USER JOURNEY & DRIP CAMPAIGNS
Make an entire user journey

Understand various touch points

Target/retarget users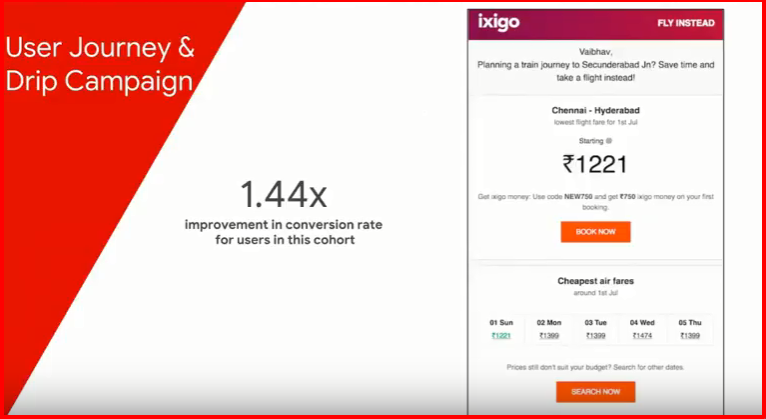 EXPERIMENTATION
Design and test

Launch new experiments

Personalize offers depending on users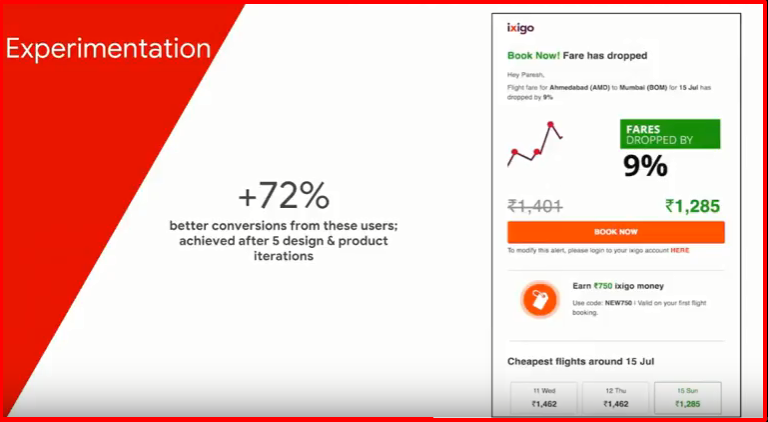 Q&A – Questions from the audience answered by Mr Periwal
Q. Any recommended tools which you have been using and found effective?
A. It depends on what your target is, marketing or sales-specific. Also, depends on what scale you will be starting on.
Q. For retargeting, should we change the deals or make the campaign again?
A. Retargeting should be around the current offer you are running. When creating a drip campaign, set up 4 to 5 deals and start introducing them to users.
Q. What is a good ratio for customer lifetime value to customer acquisition cost?
A. For B2C, in eCommerce segment, it is between 1 to 2
      For SaaS, it is from 2 to 3.
Q. What are the best channels for travel apps to engage with users?
A. Performance-centric – Facebook and Google for segment targeting, reach, creative options and cost-effective.
Q. What's your philosophy for scaling up – do you aim for 3-4 ideas with hockey stick growth or multiple ideas or changes with small incremental growth?
A. Multiple consistent projects that deliver incremental growth, consistency being the key. If you are able to grow 1% every day, by the end of the year you'd have scaled 38X. Even if you grow small, but on a daily basis, you can do wonders.
Q. How successful was the user journey campaign? How did you accomplish that?
A. Very successful. Once the entire user journey was set up, we realized missing opportunities where we weren't reaching out to certain users. We were able to double up our revenue from organic channels through marketing and retargeting activities. The impact is huge.
Q. Which attribution model do you follow at ixigo and what is the contribution of marketing to the overall revenue? And, if you could give us a sense of split between marketing attributed revenue and non-attributed revenue.
A. The model we follow is last-click attribution. Growing healthily, aren't spending more than our revenue in terms of marketing. Majority of our revenue is from organic users. We love driving revenue and retention from our product efforts rather than spending huge money on it.
Q. Are these principles applicable across sectors?
A. From B2C companies to B2B, SaaS companies, everywhere you can use these features and strategies.
Q. How do you think the marketing automation will impact the B2B industry?
A. It's actually impacting both sales and marketing.
Products have taken away redundant and laborious work

Giving more data points to understand better opportunities

Spend more time strategizing rather than continuously following up
Marketing automation technique will help you plan better and let you use those lost opportunities in a better manner.
Q. Sending promotional SMS without consent is a breach of their privacy. How can we run a marketing campaign without violating new leads privacy?
A. Send an introduction SMS and ask them if they'd be interested in receiving SMS from you. This will ensure people don't lose confidence in your brand.
Q. Are MSG91 and CleverTap are looking for collaborations?
A. Yes, we surely are looking into it.
What an insightful webinar! Let us know how effective these strategies fared in your boardroom. And, if you need any assistance with marketing automation, give us a shout.
Get the insights and the experience of the Marketing Automation At Scale – Strategies From the Boardroom at https://goo.gl/8sVH4Z.
Views: 74