Horrendous messages and spiteful postings lead to ban on bulk SMS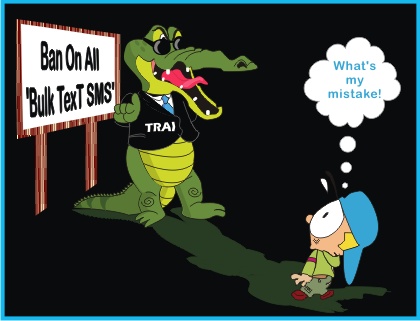 It is a somber time for message service providers across the nation since the Indian telecom department (DOT) has levied a ban on the bulk SMS service for a time-span of 15 days. This has happened owing to the atrocious messages sent to the people of Mumbai, Chennai, Bangalore and Pune on their phones and the spiteful postings on social media websites.
The issue has reached to the pits with around 4500 people fleeing to Bangalore believing in the rumors that they would be chastised for the ethnic rage taking place in Assam.
However, Indian Government has promised to give utmost security to the Northeast people, and the first step towards it is putting ban on the bulk SMS service. Though transactional SMS under category of Banking, financial Institutes and Railways would still is active during this prohibition.
Apart from this, starting from Friday to the consequent 15 days, only five messages, each not more than 20 KB can be sent across the country.
The city police are also doing a detailed investigation concerning the SMS, MMS, Email, and the social media posts, and are trying to decode the message behind them. What concerns the government more is that over 55 people were injured and 2 were killed when about 10,000 Muslims rebelled against the antagonism taking place against the people of their religion.
It is being hoped that everything will go fine once again taking into consideration the amount of investigation the government is doing and the security that is being provided.
Here you can find the Copy of DOT (Department of Telecom, India): Restriction on Bulk SMS and MMS.pdf
Views: 170