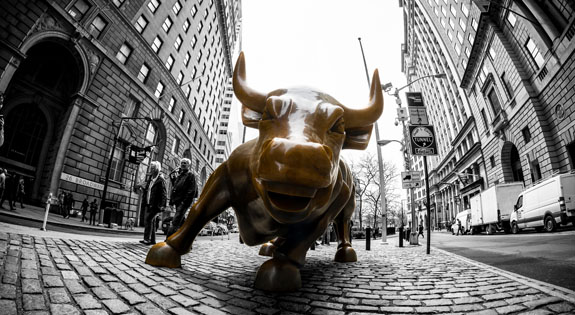 Stock markets are agile and competitive. Stock brokers need fast thinking and quick transfer of information to customers. It's a market that's governed by knowledge and speedy information. And communication of crucial information securely can be the difference between winning and losing. That's precisely why bulk short messaging service (transactional SMS) is still the most trusted and fastest medium of communication in stock markets.
Imagine the various concerns stock market companies and stock brokers have when it comes to delivering information through messaging. Some of their concerns are security, timely delivery reports, delivery failure rate, speed of SMS and the messaging panel. MSG91 being a leader in bulk messaging understands this concern. We know that since the sender of message in a stock market cannot control the speed of composing the message, his time must be saved levels before and after that.
How can stock market companies leverage from MSG91 and boost business?
Stock market companies, brokers and financial advisors use bulk messaging extensively to disseminate information about stocks and investments. Some of our biggest clients in stock markets use our services to empower their businesses in various ways. Some of these ways are:
       

Providing minute-by-minute information on stocks

       

News and analysis of shares

       

Updating 'dips' and 'highs'

       

Updating clients about instant alerts

       

Sending alerts when position of the investor reaches the margin limit

       

Giving away stock market tips

       

Confirming transactions

       

Sending due date reminders

       

Updating on end of the day trading positions and portfolios

       

Giving overall market updates

       

Sharing sell or buy updates

       

Providing FOREX rates, etc.

       

Sending Intraday Buying & Selling tips to clients instantly

       

Communicating the upcoming IPO Updates to registered clients

       

Sending stock specific information (new stocks to watch for and risky stocks)
Yes, that's the extent to which bulk messaging with MSG91 empowers this really express market. The stock market companies can practically update their clients with the information by the minute, such is the speed of our delivery.                      
When security rules the roost
Stock market companies and financial advisors must always maintain the trust of their clients by precise information and timely advice. At the same time, they must protect the client's data on which their growth is often dependent. Thus, it becomes vital for any stock market company, advisor or broker to trust an industry leader when it comes to choosing a bulk messaging partner.
MSG91 has built its SMS infrastructure and delivery philosophy on the trust factor. We are an ISO 2007 certified company for security of the client's data. Under this certification, we pledge to not disclose any number on which you have sent an SMS. You can be rest assured, we will protect your data.
Delivery report in one click
Stock market companies can check delivery report on single number in just one click with MSG91. You can customize delivery reports. You will get the entire data of things like the number of times in a day or month you've sent the BulkSMS on a particular number and what was the SMS content and their delivery status.
Why API failure rate matters?
API failure rate for a stock market dealer or broker could mean failure of delivering a crucial information leading to financial loss of a client. Sometimes delay of a few minutes could result in heavy losses that might cost you an entire client account. MSG91 completely empathizes with stock market dealers here. By building a robust SMS infrastructure, we have ensured that our API failure rate is zero. In addition, you can submit unlimited APIs and we guarantee to process them.
We have servers on Amazon AWS with high 2500 TPS operators (MTNL, Vodafone, Airtel, Aircel, BSNL) who help us deliver what we promise. MSG91 offers you a multiple retry system to get your failed SMS through one operator delivered in four retry system.
SMS Add-ons to further equip stock markets
Along with sending messages through our user-friendly panel, we offer different mediums like SMS sheet which can add value when you need to send messages to many people from the contact sheet on Microsoft Excel or Google Spreadsheet. Also, MSG91 app is available on Android, ios and Windows.
Do give us a shout or try our special services for stock markets https://msg91.com/sms-for-alerts#clock.
Views: 50