We're living in a mobile-first world. Be it interacting with one another, brands with their customers or the world around us, mobile devices have become our go-to gadget and texting our go-to communication medium.
Did you know:
82% of people keep notifications turned on for SMS messages

95% of texts are read within 3 minutes of being sent

The average response time for a text message is 60X faster than that of email
Yet businesses still find it difficult to implement texting or as the lingo goes, SMS marketing into their operations.
It is simple and effective.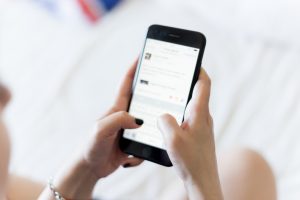 We're here to guide you on how you can implement texting in your business and we will begin from the top. Here's everything you might want to know about texting. If you think something is amiss, feel free to reach out to us.
WHAT IS SMS?
Short Messaging System. SMS or text or text message, call it whatever you wish, SMS is a piece of electronic data with a size limit of 160 English characters. Made for language, you can include any character you find in a standard keyboard.
The first-ever SMS message "Merry Christmas" was sent over the Vodafone GSM network in the United Kingdom on 3 December 1992, from Neil Papworth of Sema Group using a personal computer to Richard Jarvis of Vodafone using an Orbitel 901 handset.
WHY IS AN SMS OF 160 CHARACTERS?
Friedhelm Hillebrand was concocting SMS, 160 characters are what he subjectively deemed to be the optimum combination. A data file small enough to send electronically, yet large enough to say what needed to be said. Also, we didn't have today's great internet speeds and data processing power. 
TRANSACTIONAL & PROMOTIONAL SMS
SMS are broadly divided into two types – Transactional & Promotional
Transactional SMS: Can only be used for sending notifications and alerts to your registered users at any time of the day and even on NDNC numbers. These messages are relevant to customers and expected by them as they contain text which communicates details about a transaction, service, product, offer, that which has been solicited by a user or customer.
Example of a Transactional SMS – "Your order no. 5789 is out for delivery. You will receive the order before 6 PM."
| | |
| --- | --- |
| | Below are the transactional message type allowed by TRAI |
| 1. | Information pertaining to the account of its customer sent to the customer by a financial institution. |
| 2. | Information given by Airlines or Indian Railways or its authorized agencies to its passengers regarding travel. |
| 3. | Information from a registered educational institution to its students or their parents or guardians. |
| 4. | Any message transmitted by or on the directions of the Central Government or State Government, TRAI or any agency authorized by TRAI, or on the directions of bodies established under the Constitution. |
| 5. | Information sent by a registered company to its employees or agents or to its customers pertaining to services or goods. |
| 6. | Information sent by e-commerce agencies in response to ecommerce transactions made by their customers. |
Promotional SMS: Generally used for sending any offers or promotions to new and existing customers. Messages are sent to non-DND numbers and opt-in numbers between 9 AM and 9 PM only. It contains text which communicates about products, services, offers.
Example of a Promotional SMS – "We are running a special offer today for our select customers with special discount. Hurry up!"
SHORT CODE & LONG CODE
The regulations around short code SMS and long code SMS are similar, it's the functionality and usage of it that differs. Which one suits your approach depends on what you're trying to accomplish.
Short code SMS refers to a 5 or 6-digit number, like 555-55, which can be used for automated SMS campaigns, mass messaging and verifications.
Companies usually share a short code number for which they pay a monthly fee for using keywords. 
So if you text 'DEALS' to 555-55, you'll be entered into one list for campaigns, and another company could use the same number with a different keyword, like 'DANCE' to enter you into a different list for campaigns. 
As short code is designed for mass alert, anywhere from 10-40+ messages can be sent out every second.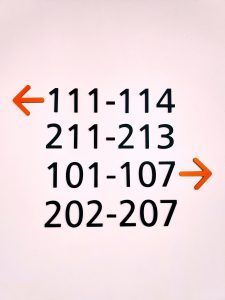 Long code or Virtual Number is a 10 digit mobile number to which your clients or members can send an SMS starting with a keyword. They are designed for conversations.
Long code SMS numbers are individually owned or dedicated, so consumers and businesses can have conversations with each other as needed. 
Long code messaging effectively functions the same way as people texting each other from their cell phones allowing one message to go out every few seconds. 
CONSENT IS NECESSARY
Whatever you choose, to text you have to get consent from each person. Whenever you text multiple people, the recipients have to be told they can opt-out of future messages. You can send individual messages without an opt-out link, but any message involving a list must include the option to opt-out.
Consent can be of two types –
Expressed consent: Whenever you have a record of someone stating that you can send them texts. For e.g. Text 'DEALS' to 555-55 to receive updates and special offers. When a person texts in 'DEALS' to 555-55, you now have expressed consent to text them.
Implied consent: If someone willingly gives you their contact you have implied consent to contact them.
WHY USE SMS FOR BUSINESS?
Businesses call, people text!
People prefer texting over a phone call, email, instant messaging and even face-to-face communication. This means consumers are actively choosing to text. But messaging is not limited to personal communication.
Customers want to communicate with businesses using messaging as it is quick and easy to text back. Also, it's reassuring to receive a notification via an SMS as phone calls take too long and emails go unread.
When it comes to communication convenience, there is usually nothing better than a mobile message. But most businesses continue to reach people over the phone and email when consumers want to communicate via text messages.
HOW DOES TEXT MESSAGING HELP CUSTOMER CONVERSIONS?
Traditional SMS verification conversion rates hover around 65% globally. (Nexmo)

Texting a prospect after initial contact can increase conversion rates by 112.6%.

Sending 3 or more follow-up text messages to prospects increases conversions by as much as 328%. (Leads360, Crazy Egg)

The average SMS campaign conversion rate is 45%.

SMS verification conversion rates can be as high as 85%.

SMS verification conversion rates are 250% higher than email verification. (Salesforce)
SMS – A SALES TOOL
Closing sales through text isn't difficult. Often, you just need a 'yes', 'no' or 'let's talk tomorrow at 1 PM'.
Calls aren't an efficient means of reaching people as 90% of people say they'd rather be texted than called. One of the biggest reasons people aren't answering calls is that they're busy. According to Software Advice,
Less than 10% of people answer calls from toll-free numbers

Only 15% are willing to answer calls from out-of-state

And less than 30% of people will answer calls from local area code numbers
How much time does it take you to call 100 people and how much time does it take you to text 100 people?
Your sales cycle might likely have several touchpoints. Adding texting to boost each of those points can greatly improve your sales game. A simple 'Update?' text can also prove to be valuable.
Texts have a 98% open rate

95% of texts are opened and read within 3 minutes

The average response time for those messages is 90 seconds

Texts have a 205% higher response rate than phone calls

Responses through texts are 295% more likely to be affirmative responses than phone calls (FranchiseHelp)
SMS – A CUSTOMER SERVICE TOOL
The company who offers the best customer experience is the company that wins.
Customer service is an important part of any organization and believe it or not 80%+ consumers say they are unhappy with the customer service option given to them. The thought of even calling an IVR service is irritating, putting up on hold, waiting up for minutes before the call is forwarded to an executive then sharing the issue and if the call gets disconnected start with the process again.
Texting can be as an option for customer service. This will help them experience a better connection and not get frustrated by your brand by having to repeat themselves over and over again.
SMS – THE REMINDER TOOL
People are busy and forget things. Texting helps to remind them.
Whether it's paying insurance, an appointment at the dentist or a scheduled meeting, there's plenty of room for a mishap. People get loads of emails every day and might miss your reminder. Also, few people answer calls or check their voicemail anymore. But everybody reads every text, almost immediately.
A simple SMS reminding your customer about the payment or the schedule or the appointment is enough to get them into action.
SMS – AN INTERNAL COMMUNICATION TOOL
Everyone texts but most organizations still feel confused about texting for internal communication. 
There are multiple apps and tools for office communication but they all are mostly for in-office use and run on the internet.
What if you need to inform your off-site employees or people in the field who have low connectivity? Texting works efficiently for internal communication and compliance as well.
SMS – A FEEDBACK/SURVEY/REVIEW TOOL
Whatever the platform is, other people's opinions of your business does make a difference.
For buyers looking to make a purchase, personal recommendations and reviews are one of the most important factors. To receive feedback from customers you could create a survey or simply ask for a comment. Create a survey link and text it to all of your customers. For a more open-ended, casual response, you can simply text something like "How was your experience working with us?" or "Is there anything we could do to improve your experience?"
USE TEXT MESSAGING IN YOUR BUSINESS COMMUNICATION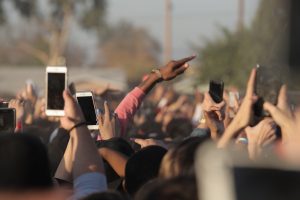 Consumers across industries are looking for engagement through SMS
The average person receives fewer texts than emails and more likely to have notifications turned on for texts than emails. Also, texts are less likely to be caught in filters than emails. This is particularly important since most people won't even answer phone calls.
In addition to receiving transactional notifications, sales offers, customer service help, consumers also prefer text messaging for scheduling or changing appointments and making or confirming reservations. It is undoubtedly a powerful and flexible tool and if you're not using it for your business communication you are severely hurting your business.
Views: 73