What is Transactional SMS?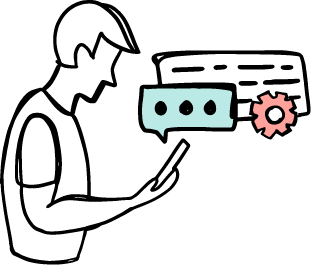 A transactional SMS is an automated message that serves as a communication tool between businesses and their customers. It is a personalized message that is triggered as a response to a certain action of customers. These actions can be payment transactions, online bookings of products/services, account balance notifications, and so many other types of real-time texts.
Let's discuss this with a few examples for better clarity. Imagine you have just withdrawn a certain amount from the ATM. Your bank will immediately message you about the amount you have just withdrawn, along with the clear balance outstanding in your bank account. This is done via the transactional SMS service provider. This message is an instance of a transactional SMS.
Let's take another example. You have just ordered a delicious burger from your favorite fast food joint. The food delivery app will notify you of real-time updates through its transactional SMS API. It will notify you through transactional messages when the restaurant has accepted your order, when your food is being prepared, and when the delivery boy has reached the restaurant till the moment the burger has been delivered at your doorstep.
Why are Transactional SMSes Becoming Popular?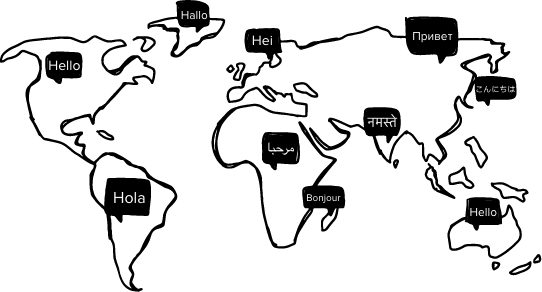 It is no secret that transactional messages are increasingly becoming more popular among businesses across industries. But why is that so - Read on to know the reasons.
Accessibility: Consumers are open to reading mobile texts throughout the day, unlike emails. Checking emails is time-bound, while the same consumers are not time-sensitive while looking up mobile messages. Also, emails are opened 90 minutes after they are received, much longer than it takes to open phone texts. What's more, the open rate for text messages is as high as 98%. No wonder, text messages are seen and, hence, score much higher than emails in terms of visibility and connecting with the consumers.
Short and crisp: Transactional messages are to the point. Being brief and restricted within a few characters, it holds the attention of its target customer base, communicating the message clearly in the shortest possible time.
Real-time: Transactional SMSes enable customers to keep a real-time check on their financial transactions, current payment status, etc. It is the most relevant for businesses in the commercial sector but is not restricted to it solely.
5 Ways of Using Transactional SMS for Your Business

1.Identity Verification
Identity verification is necessary in the current times to verify the authenticity of the personal data furnished by individuals. It is also essential for protecting security for the registered customer base.
This explains the growing focus on the two-factor verification procedure that is growing exponentially in popularity. During a payment process, customers have to insert an OTP (One-Time Password), messaged by the transactional SMS gateway, after mentioning the CVV of the Debit/Credit Card.
This will not only secure your processes but also gain the trust of your customers which can be a highly scalable value in the long run.

2.Order Confirmations
A transactional SMS received when an order has just been placed provides a sense of relief to the customer. It saves the customer from worrying endlessly over whether the order has been actually placed and will reach them as expected.
It serves as a token of assurance that the order has been successfully placed and will reach them within the promised date or time. It acts as one of the primary steps towards building a foundation for a long business-consumer relationship, contributing to brand reliability and customer delight.

3.Shipping and Delivery Notifications
Real-time notifications regarding the existing status of an order helps in developing trust and a connection with the customer through transparency in business processes.
Therefore, businesses keep customers informed about the real-time status of shipping, any changes in shipping, pickup of order by the delivery agent, final delivery, and more. Your customers being extremely busy with their lives, if you can keep them updated about all transactions at the tip of their hands, you are bound to increase customer satisfaction and loyalty.

4.Real-time Reminders
What better way to notify customers of a real-time update than a transactional SMS? As the article mentions previously, emails will usually go unnoticed for a long time till they are opened.
A change of delivery time by a grocery app, intimation about a flight change, or upcoming turn at the table at a restaurant can be informed with emailing or a phone call but might not always be as effective as transactional SMSes.
Phone calls face the risk of not being picked up and are also comparatively more time-consuming than a transactional message that can be sent at the click of a button. Real-time notifications over SMSes can optimize the customer experience in a more robust way.

5.Appointment notifications
A customer missing out on a mutually decided appointment due to forgetfulness is a sales opportunity lost. How can a transactional SMS bail out a business and the customer out of this situation?
A reminder message regarding an appointment at the parlour or with the doctor will go a long way in helping customers remember the date and time, and plan their schedules accordingly.
Conclusion
Looking at the above benefits of transactional messaging, it can be safely said that the best time to start using this feature is now. The myriad ways in which it can be utilized show how businesses can smartly adopt this technology for innovative communication.
With MSG91, the transactional SMS service provider, automating texts from any website, CRM or application has become a reality. Transactional messages can be sent in a wide array of native languages spoken globally to reach out a wider audience across the world.
Businesses can make the most of the popular chat features like multimedia sharing, group chats, sharing location, sending files and so much more. Unlike promotion SMS, Transactional SMS service can be sent at any time of the day with the business's sender ID.
Not just that, this transactional messaging service can be seamlessly integrated into the business software, the payment being based solely on the usage. Equipped with 18*7 availability for active performance management, it stringently follows policies and processes to restrict fraudulent and spamming practices.
Contact us for the robust and most reliable transactional SMS service now!