What is a transactional email? An in-depth look at how it can help empower businesses.
Email is a non-intrusive medium that helps businesses in conveying detailed information to customers, without being intrusive. Emails needn't just be a marketing tool to push promotions and offers to customers. A business can leverage transactional email in creative ways to build its brand and goodwill.
When it comes to business emails the following questions are regularly asked:
What is transactional email?
What is the difference between transactional and marketing email?
Why use transactional email service?

What is transactional email?
Simply put, transactional email is a variant of an automated email that is transferred between a sender and recipient. It's different from marketing email because it's triggered by interactions, events, or specific preferences that occur within a service or an application, instead of the organization's marketing team or an individual. This is why transactional email is also known as 'triggered' email.
Transactional emails can help complete various purchase-related activities by taking up abandoned carts or re-activating inactive users, they also provide an update to action or a request made by a recipient. Transactional emails are customized and sent to one receiver, at a time; unlike bulk distributions of the same marketing message that is sent to many people, at the same time.
Some major examples of transactional emails include:
Order confirmations
Resetting passwords
Email receipts

So, what are Marketing Emails?
Transactional emails are programmed and sent, via a trigger. However, marketing emails are timed and sent, they are strategically delivered according to the recipient list. Traditionally, the content used in marketing emails is different than the ones used in transactional emails.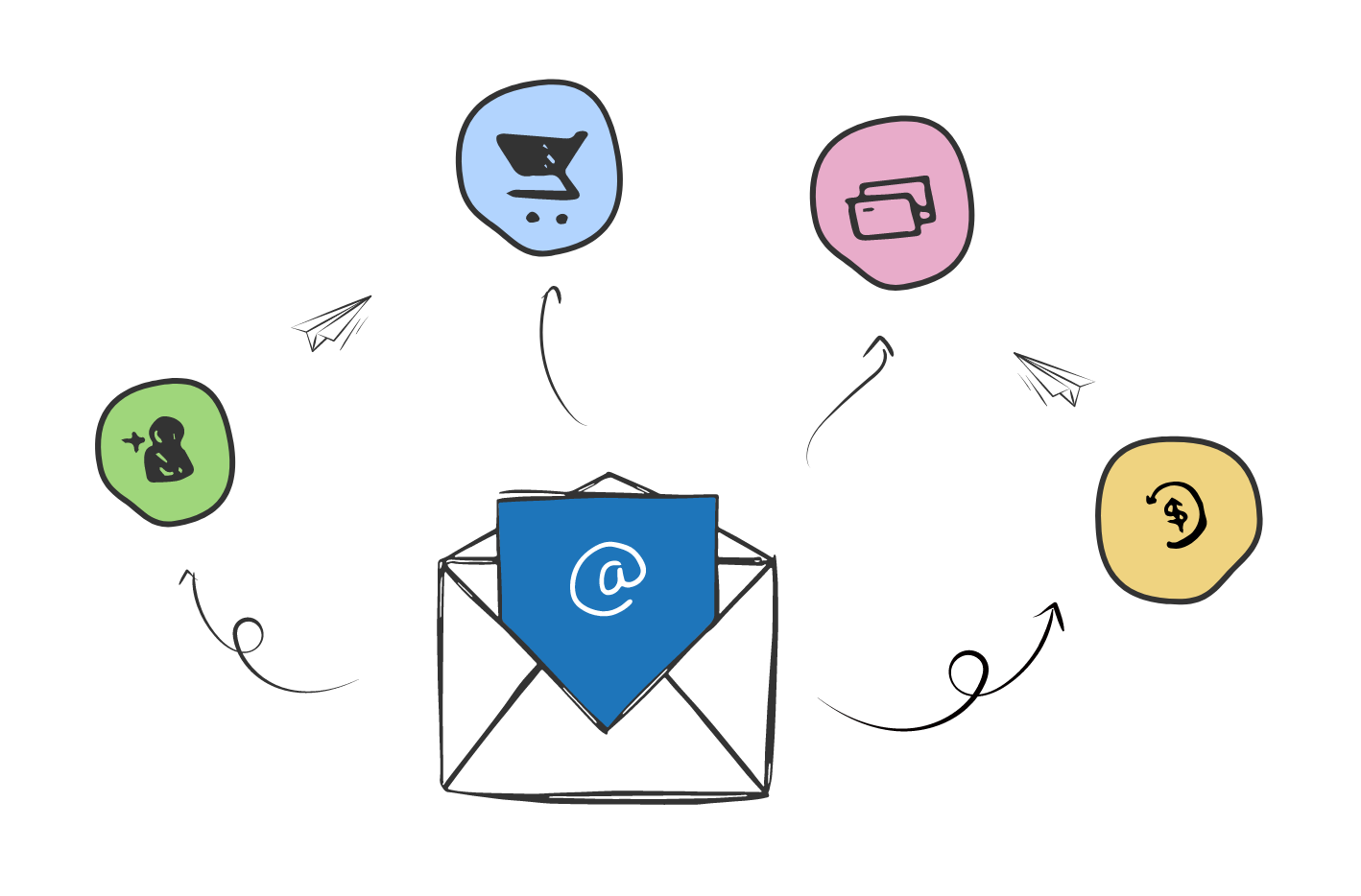 Examples of marketing email include:
Welcome email series
Sales and promotional email campaigns
Newsletters
What can transactional email be used for?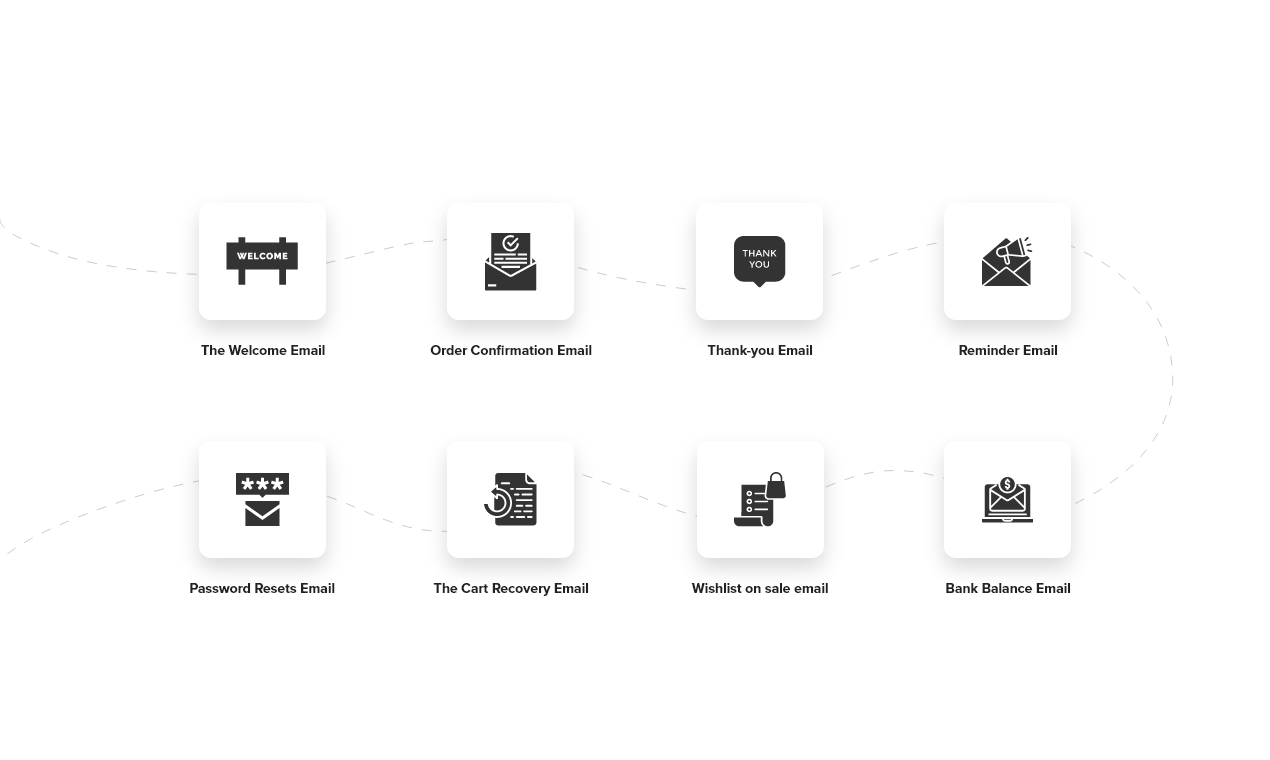 Receipts and confirmations:
The most popular types of transactional emails are in the form of confirmations and receipts. The email is sent once a transaction takes place, where this type of email got its name. The transactional email that is sent to customers includes information about online purchases, which is usually a receipt or order confirmation. PDFs or documents, along with any other downloadable information is usually attached to the email as well. New account sign-ins and event RSVPs can also trigger transactional confirmation emails, these are the emails that confirm successful registration.
Urgent or explicit requests:
These transactional emails include information that is specifically requested by an application or a service. These requests are usually urgent and need immediate attention. For instance, a password reset mail is a common example of an explicit transactional email. Since users can't access their accounts without a password, the reset mail becomes urgent, and the expected response is urgent. Another example would be a verification code authorization email. This is where users have to have to enter a temporary password, along with the primary password, to receive access to the account. Any other urgent or explicit emails like retrieving lost product keys, missing information that is liked to their accounts, or activating an inactive account.
Account alerts:
These are the emails that are not requested by users, but they are triggered due to changes in the account. For instance, a user will receive a dunning email if they fail to pay something. Dunning emails help a customer realize that there is a failure with payment processing. These transactional emails provide the customer with a gentle reminder to update their billing information to avoid account deactivation and other inconveniences. Other popular examples of account transactional email alerts include login attempts, trial expiration notice, and so on.
Behavioural triggers:
When someone asks what is transactional email, you can use behavioural triggers as an example. These transactional emails are used to increase goodwill and customer loyalty. An example of this transactional email include messages that will notify users that they have achieved certain milestones, or if they have met specific conditions. One popular example of transactional email services in India is onboarding emails. Users will receive welcome emails to help familiarize themselves with an application. After some time, a second email will tell the recipient about the various features and how to go about the application. The third email will ask for feedback and if you are happy with the service.
Event notifications:
Most transactional email services in India make use of this transactional email, mostly to alert users of a wide variety of events and activities. These emails include reminders, notifications, and shipping updates. Event notification emails are not triggered by the consumer, unlike account alerts, they are operated by other people or the service itself. These notifications let you know that you have been tagged in a social media post or that you have a new message. It also alerts users that their package has been dispatched and will be delivered soon.
Summaries and digests:
Some users prefer emails that are combined into groups, instead of receiving individual notification emails. A summary email will include a log of all the tasks or events that have occurred during a specific period. This includes account activity or comments, and they are sent to users at a certain interval; these intervals can be divided into daily, weekly, or monthly. This option is great for users who don't want to miss out on notifications but don't want to clutter their inbox as well.
Digest emails can be summaries of events that have occurred in the past and that are planned in the future, too. For instance, it can be a summary of appointments that you have scheduled for the following week, or the number of transactions you have done using a digital wallet app.
Conclusion:
If you have a large company or a small start-up team, whether it's a mobile application or a large e-commerce company that sells thousands of products, transactional email can benefit any business, and its customers, to a great extent. The trigger emails can enhance your business revenue and engagement through behavioural emails because they can build customer trust and loyalty through personalization.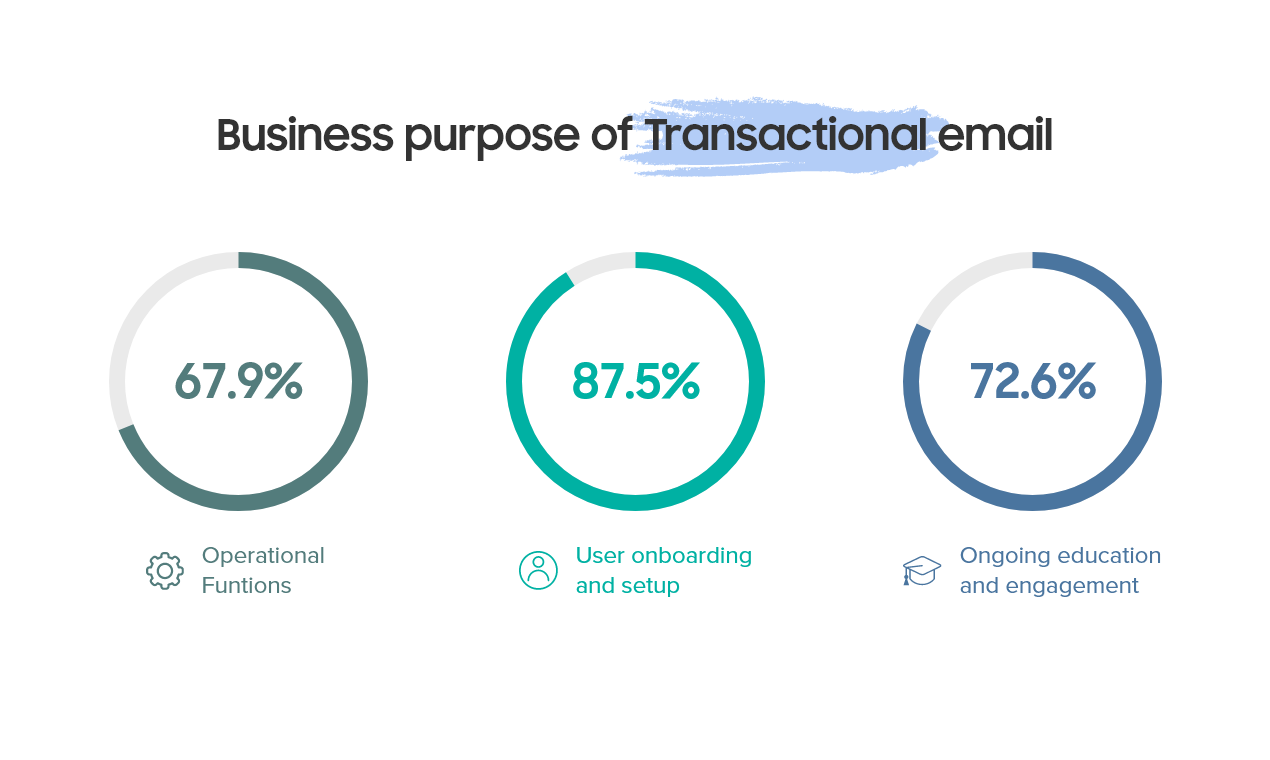 MSG91 can help supercharge your business and enhance its growth, by helping you get started on the transactional email strategy. Reach out to us for a quote: https://msg91.com/contact-us/