In an era of technological advances, businesses are moving their operations online. Aspects such as marketing activities and conversations with clients are now being held on the internet. This shift of strategies has been heightened by the growth in social media – which is one of the cheapest forms of marketing a business can have. According to studies, more than 85% of the US population has at least one social media profile. Platforms such as Facebook, email services, and WhatsApp are used by billions of people; and tapping into these services is a tremendously great business move. This article discusses the use of WhatsApp for business purposes.
What is WhatsApp Business?
WhatsApp is among the most used social media networks in the United States, with roughly 70 million active users. WhatsApp is available in two forms: WhatsApp messenger and Business. WhatsApp messenger is for personal use with your closest peers, while WhatsApp Business is tailored for business use. As a business owner, WhatsApp Business enables you to have a business footprint on WhatsApp, where you can have efficient interaction with your customers. Apart from the normal exchange of texts, voice, and media with your customers, WhatsApp Business offers a variety of extra features suited for business; for instance, you can brand your company's profile with items such as the name, physical address, and phone number. You can also use it to set and send reminders, alerts, notifications, and verification codes. Just like WhatsApp Personal, this platform is secured by end-to-end encryption, meaning your conversations with a customer are hidden from anyone else.

Benefits of WhatsApp For Business vs Other Services
Traditionally, Emails and SMS have the main forms of communication used by businesses to reach their clients. These traditional forms are effective in their own right, but in an omnichannel society, something different is required – something robust. That is where WhatsApp for Business comes in – it enables you to expand your reach, and improve on deliverability to your customers. Of course, other channels such as Emails, Facebook, and SMS still have a role to play, but in a situation where you need to have an expansive engagement with a broader global audience, WhatsApp for Business is for you!
Compared to other regions, the growth of WhatsApp Business in the United States has not been as fast as it should be expected. In this section, we are discussing the benefits of WhatsApp business - we will point out reasons why employing the channel as part of your messaging strategies can be a game-changer to your business.
Building great brand relationships: Having a great relationship between your brand and customers is the holy grail for your business, and WhatsApp Business account provides you with just that. The platform offers a closed and personal environment where you can freely and intimately interact with your customers. WhatsApp Business allows you to build a fully-branded profile identity for your brand, where you provide details such as your physical address and contact details.

Your WhatsApp Business account profile identity serves as the face of your business; and when you contact your customers, the first thing they bump into is your business profile. This creates a familiarity with your business – something that instill trust and a personal touch in your customers. And to make it more intimate and memorable, WhatsApp Business allows you to share multimedia – such as photos and videos – with your customers. Moreover, WhatsApp enables you to have two-way communication with your consumers. So instead of articulating your point in form of a question and expecting a direct answer from the consumer, you initiate and maintain a back-to-back steady and timely conversation.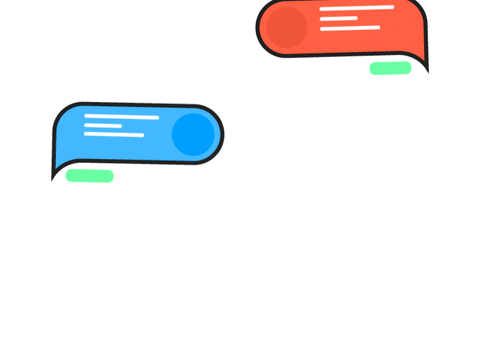 2. Connecting with customers where they already are: How often do you receive a call, email, or SMS from your friends or customers? The truth is, people have migrated from these "traditional" forms of communication to more convenient omnichannel solutions such as WhatsApp. Adopting WhatsApp business API integration means you are migrating to a platform where the majority of your consumers are present.

According to studies – for instance by Dimensions Data and Nielsen, the majority of people would rather communicate with businesses through messaging than phone calls. Therefore, adopting WhatsApp Business is a way of meeting your consumers' demand.

3. Engaging globally: If your business has a global presence, here is something you should know: WhatsApp is the number one messaging app in 104 countries, and smartphone penetration in these countries stands at above 95%. This phenomenal popularity should be a reason enough for you to adopt WhatsApp for Business.

Consider how PATH, a global health NGO, uses WhatsApp as their primary mode of communication with Zambian frontline health providers in their business of providing services in the fight against malaria in the country.


4. A champion for secured and private communication: In an era of strict in-country regulations and compliances, WhatsApp offers an opportunity for businesses and their consumers to have a candid conversation in a very secure environment. WhatsApp implements end-to-end encryption, a security practice that protects subscriber conversation from everyone else.

In addition, WhatsApp uses a two-factor authentication mechanism for verification. What this means is that for you to use WhatsApp, you must authenticate yourself using a verification code sent to your personal number or email. Therefore, rest assured that anyone you are messaging with is indeed whom they claim they are.
Conclusion
The introduction of WhatsApp Business was colossal. With its extensive penetration, huge user base, and comprehensive features, it can take your online marketing to a whole new high level. Therefore, if you desire to remain competitive, and strengthen your engagement with consumers, then it's high time you take your communication operations to WhatsApp Business.

MSG91 can provide you with a quick and powerful way to integrate your Business into WhatsApp and keep your customers engaged  in these modern times.