The shift to the new normal has been tough, but it is the digital world that has enabled businesses to retain some form of connectivity with the people in their lives. Also, the fact that there is an abundance of communication tools at disposal to solve bewildering challenges.

But the question is-  did your business make full use of it? Were you able to be a part of your customer journey during this shift?
There is no map for navigating the new normal

The shock of the pandemic is slowly wearing off and businesses are turning their attention back to their customers. But while doing so, there are certain questions crossing everyone business owners minds:
How do businesses return to usual?
How to acknowledge the crisis without capitalizing on it?
In such a time, what is the right amount of communication?

The answer is simple- tested and tried:
Being authentic
Value-based
Empathetic & personalised

But is it as simple as it sounds? The main question is how to do all this, remotely and digitally?

What worked previously may not work this time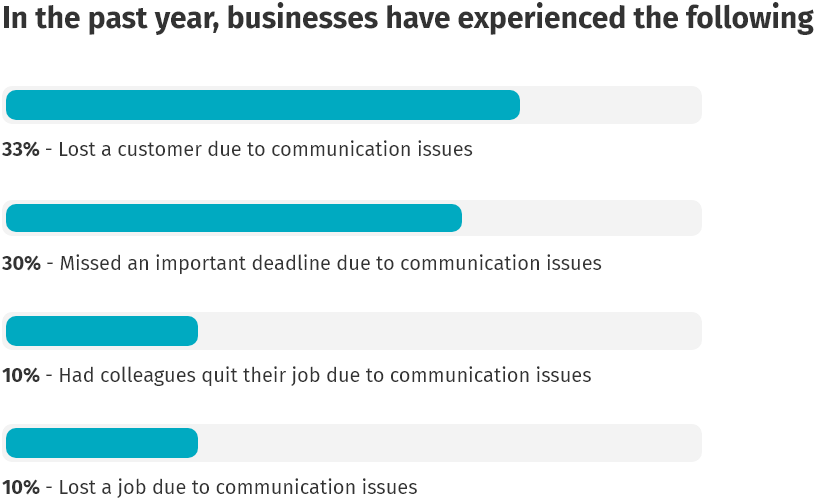 People across the globe are trying to live with the new normal and it has led to quite a few changes in consumer behaviour. According to a report by McKinsey & Company, five themes have become evident among consumers across the globe:
Shift to value and essentials
Flight to digital and omnichannel
Shock to loyalty
Health and caring economy
Homebody economy

With a huge surge in online traffic, this is the time for your business to echo consumer's new priorities by being visible online. By staying connected with your customers so when the crisis is finally over and the spending power strengthens, your business is still relevant in their minds.

Your buyers don't have time to waste their energy on low-value work

People are tired of being bombarded with information that even isn't useful to them. It adds to the already existing chaos and as a business owner, you need to realise that and move quickly to establish productive and authentic customer interactions that add value to your customer.

You have to understand your customers have a lot going on, so every interaction you have with them should be in tune with current needs.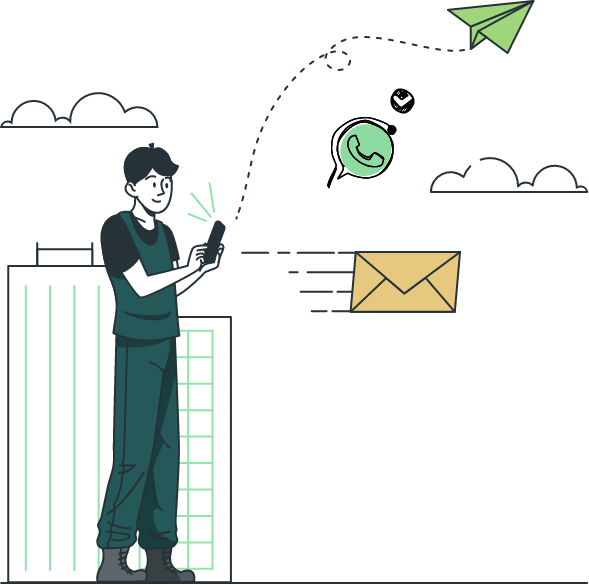 "Never let a good crisis go to waste." Winston Churchill

A lot of businesses took the challenge early on as an opportunity. It helped them cope with the change and the preferences of consumers.
Cycling became the new way of keeping fit
The share of wallet spent online increased
People switched to organic food products
OTT platforms kept people entertained and in the loop
Education swiftly shifted to online classes
Cloud contact centre adoption saw a high as companies went remote
Brands started catering to customers on platforms customers chose to be on

A lot of things changed and businesses that adapted to it and shared their vision with their customers are the ones slaying it.

What you say is as important as where you say it

Everyone is trying their best to make the most of virtual working, but it would be an outright lie to say we don't miss the benefits of in-person connections. With limited time on hand, customers can't weed through the noise to understand the value. This environment requires businesses to be more conscious of the messaging they share.

Be it you, your employees, your customers, everyone in this together so it benefits to approach any and every interaction with an enhanced sense of mutual support. Approach conversations on one-to-one basis making it more streamlined and personalised. It is these qualities that earn trust and extend relationships, in times good or difficult.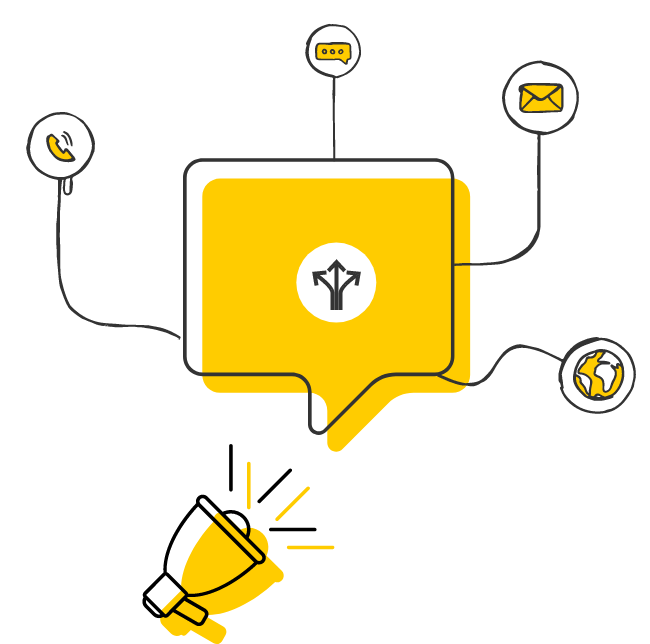 Equally important is understanding channel preferences. According to a Consumer Engagement study
83% of consumers prefer companies to communicate with them via email
Consumers were 2.5x as likely to prefer text messaging over email when communications are urgent
WhatsApp usage jumped 352%, while SMS is up 102%

Your consumers want to stay engaged and informed on communication channels they prefer- One API to rule them all
When the dust settles, we will all remember which companies served us well

As interactions go digital, it is imperative for your business to revise your communication strategies, and equally important to make sure you're staying connected with your customers.
Even if you never set out to be a communicator, communication is a part of your business and understanding the urgency of a message and ensuring that it is aligned with the appropriate communication channel is the trick your business communication team needs to master.

Any message you send across any channel- SMS, Email, Voice, WhatsApp, monitor engagement- across devices, demographics, opens, clicks, replies- to know what's working and what's not and use that data to create segments of your audiences to reflect their unique communication preferences.

And yes, in these trying times, communication is important, more than ever before.