This is a guest post by Fernando Angulo, Head of International Partnership, SEMrush.
More than 730 million people in India sent SMS messages in 2018. Now more than ever, it's crucial that you create an SMS strategy that's capable of reaching that large audience.
What makes SMS different from other forms of communication is that text messaging is direct and to the point. You get very little space to catch a user's attention but it's immediate. 
It's imperative to use the right tools to increase your customer engagement. With the right tools, you can better understand your target audience, what's trending in your industry, and the type of content they want to engage with.
SMS Communication at a Glance
We often receive text messages regarding sales on certain products or containing receipt from a recent transaction from the local grocery store. Large companies like these benefit from SMS communication since it allows them to reach a large volume of customers with minimal effort.
Some uses for SMS communication include:
Advertising new deals:

Is there a sale on home décor on Star Bazaar? Spread the word with SMS and get more customers aware of the discounts. A survey by Salesforce confirmed that

77% of customers

subscribe to a company's text messaging newsletter for coupons and discounts.

Providing shipping updates:

The modern consumer expects fast shipping and delivery, so give them peace of mind that their order is on its way by texting shipping and delivery updates over SMS.

Conducting surveys:

31% of consumers

respond to SMS surveys

. After communicating with a customer, you can ask them to rate their experience over text. Services like Reliance use this way to collect feedback from their customers.

Printing receipts:

Instead of fumbling with a long receipt from a week's worth of groceries, stores can use text messaging to provide convenient digital copies.

Scheduling appointments:

Whether it's an eye exam or a dentist appointment, many businesses benefit from quickly making plans with their customers over SMS.
Specific Examples of Brands using SMS Communication
SMS is not only a beginner's tactic that only small businesses can take advantage of. Large companies are using SMS every day to boost their sales and customer engagement. 
Subway
This international sandwich chain's text campaign started a marketing campaign near the end of 2015 that featured an opt-in program of over 5 million subscribers. Its 85% consumer retention rate was one of the reasons why it positively impacted the company's number of returning customers and revenue.
Flipkart
One of India's biggest online marketplaces utilizes SMS as a large part of their consumer relations program. At every step of an online order, a text message notifies the buyer once an order is confirmed and provides tracking information in real time.
Find out Your Audience
You need to understand your audience before you can develop an effective SMS campaign. Analytics provides you with valuable data that lets you understand your target audience.
There are many options available to analyze and find out your target audience. The most popular tools include:
Google Analytics

Twitter Analytics

Facebook Analytics

SEMrush
A tool like Google Analytics is great for analyzing your audience, while something like SEMrush allows you to spy on your competition. 
Analytics tools show you who your customers are, what their demographics are, what problems they may have, and what their buying preferences are. All of this data can be used in your customer communication strategy to producing highly relevant content.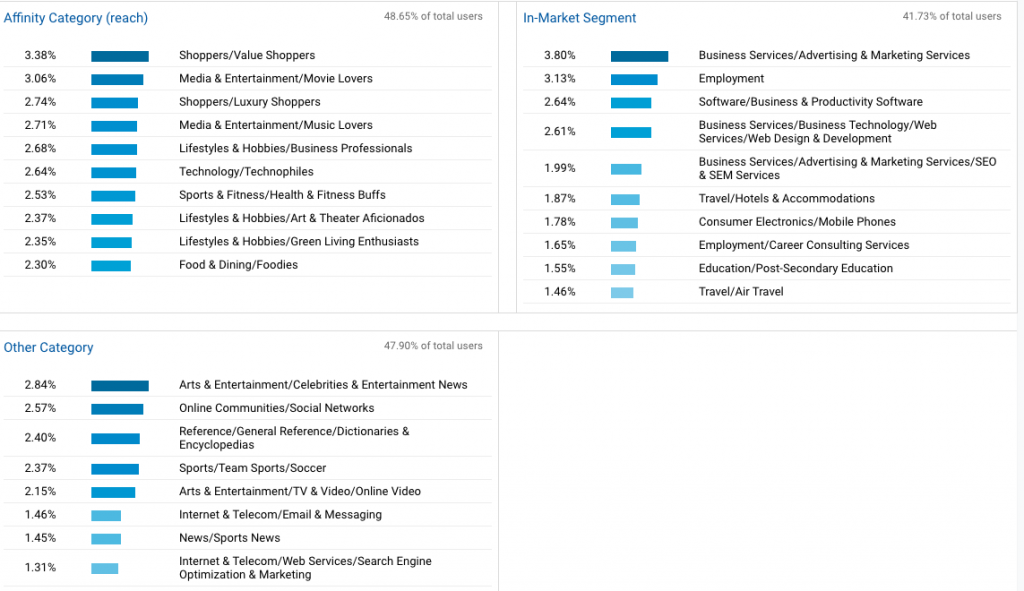 You should always research your target audience before developing an SMS communication strategy. Google Analytics can help you with this.
Use the Right Tools to Spy on Your Competitors
Use different tools that let you spy on your competitors by showing you what they are doing and what's working for them. It can show you things like which channels traffic is coming from, where your competitors are succeeding, where audience overlap exists, which areas you are winning, and help you find areas where you can improve.
It's also useful to know how your competitors are using social media to their advantage. Find out the content that performed the best on other companies' social media accounts, whether any overlap between networks exists, and how you can use the information to improve the effectiveness of your own marketing strategies on Facebook, Twitter, and other social media networks.  Align your SMS campaigns with the most frequently asked/engaging content and make sure that you build a 360-degree communication bridge with customers.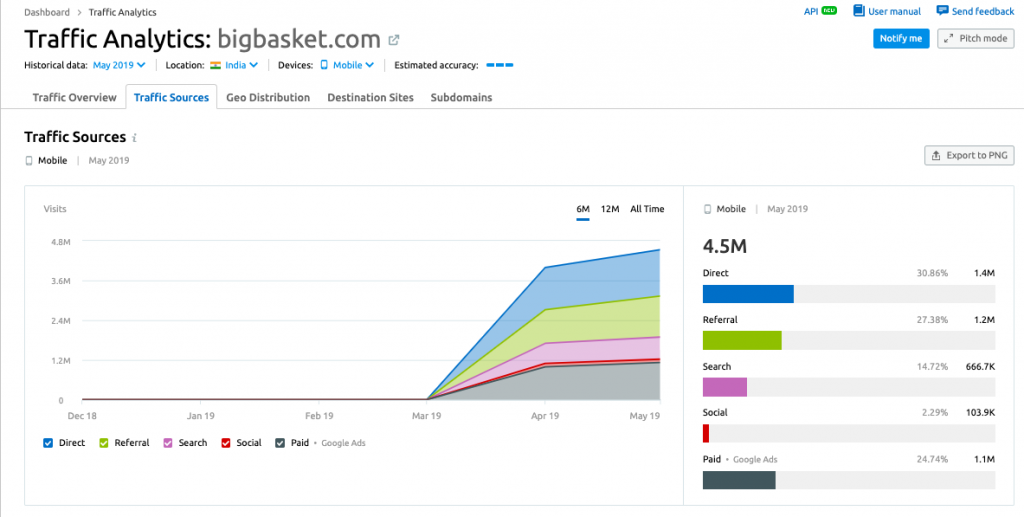 You can also identify which social media channels are working. This data will help you identify what the best performing content is for you and your rivals and see where any audience overlap exists.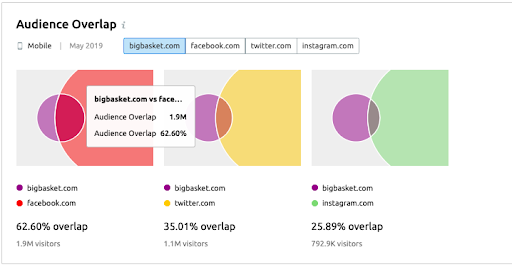 How You Can Use 13 Letters to Describe Your Campaign and Drive Inspiration from Google Ads
How do other companies approach their own advertising campaigns? How do they target the right demographics, mention their pain points, and present their own products as solutions?
Advertising tools show you how various businesses in your industry write their advertisements. Learning from the most successful examples is a great way for marketers to learn new tricks and strategies.
Both Google Ads and SMS blasts are short. You only have so many characters to get your message across. Advertising tools provide you with bonus inspirations for your SMS marketing campaigns that are backed by real data.
Google Ads
Previously known as Google AdWords, Google Ads is a platform for companies to serve short advertisements to web pages in the form of banners, product listings, and videos. Many of the largest online retailers use Google Ads to market products and services to their customers.
Because SMS campaigns rely on short and snappy content, it's worth analyzing your competitors Google Ads for ideas and to see how they are performing.
Choose the Best Words and Boost Conversions – research on  your keywords 
A successful communication strategy requires a reasonable understanding of customer intent. Keyword research can show you what keywords potential customers are looking for, what questions they have, and how to market to them based on that information. All of this information can be used for SMS campaigning as it allows you to create marketing campaigns that you know your customers will find relevant.
If a large portion of your website traffic is coming from a search query, you can use a keyword planner to identify powerful keywords (both organic and paid) and find the ones your competition is benefiting from the most.
Since Google Ads must be brief and readable in a short amount of time to maintain buyer interest, it's important to choose your keywords carefully. That's why keyword tools are a reliable source of inspiration for SMS campaigns as well.
Google Keyword Planner
Google Keyword Planner helps you find the most relevant keywords for your products and website. While limited, it can help you find new ideas for content that are backed by actual search volume data.
Total volume and trend are important metrics because they show you: 
What your customers find popular

What content they are more likely to open

What types of content you should focus your SMS marketing on
The tool can also show you what questions users are asking about that specific keyword.
You can use this data to augment your SMS campaigns because you'll know what questions they are asking, how often they are being asked, and whether a trend exists.
The Topic Research tool is another effective method you can use to discover trendy topics. You can search for a specific topic, keyword, or by using your competitor's domain. Each search will show you the top ten headlines by backlinks, ten interesting questions about your search, and which subtopics are trending and worth investigating further.
Improve Your Content Marketing with Data-Driven Insights
The data provided by KPI-driven tools like Google Keyword Planner and Analytics, SEMrush, and other research and analytics tools are useful for helping your content marketing teams generate relevant content and strategies.
SMS communication is all about using short copy that is direct, be it for marketing or transactional purposes. Tools like the ones we've mentioned above can increase your sales, boost the efficiency of your customer communication campaigns, and help you maintain a competitive edge by allowing you to frame engaging and relevant content to your customers.
Research and analytics tools allow you to determine what your customers are searching for, how your competitors are marketing to them, and develop a content marketing strategy that is backed by legitimate insights.
Content marketing is competitive today. That's why the biggest online retailers are leveraging data-driven insights to enhance their marketing campaigns. We hope our insights help you form your customer communication strategy.
Views: 89