So here's another one for your convenience – MSG91 WooCommerce Plugin.
The e-commerce sector solely relies on customer satisfaction and with the MSG91 WooCommerce plugin, sellers can now stay connected with their customers and enjoy an increased level of customer satisfaction by regularly updating them about product orders, status, shipping details, cancellation request and much more via the swiftest mode of communication, SMS.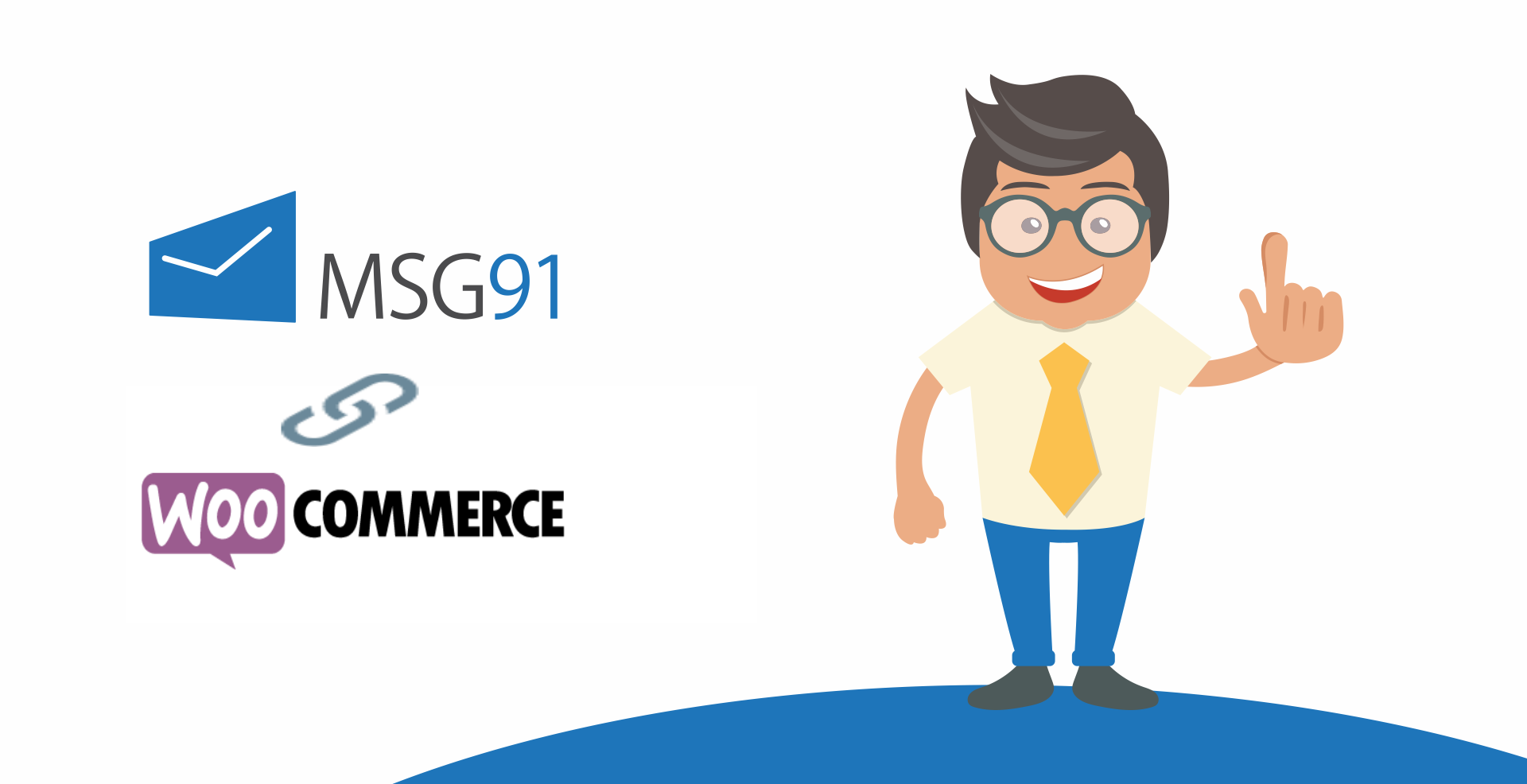 The free plugin available for WordPress, WooCommerce helps convert your website into an e-commerce store and the MSG91 WooCommerce plugin helps in extending the functionality of the WooCommerce plugin by authenticating your customers and sending them updates.
The WooCommerce SMS plugin allows you to send SMS automatically at all levels, at all times, right from your own e-commerce website via the fully customizable, open-source platform built for WordPress.
Just as the WooCommerce plugin is fully customizable, so is the MSG91 WooCommerce plugin allowing you options of
      OTP during Login
      Mobile number verification during Signup
      Change password using OTP
      Custom sender ID
      Route selection for sending SMS
      Order status
      Customized messages
      Variables available and so much more
Now easily send SMS notifications to your new, existing and potential customers from your WordPress platform.
This post here is the step-by-step guide of how you can integrate our WooCommerce SMS extension with your website.
Enjoy one-touch enabled bulk SMS extension API with the benefits of MSG91 API integration:
One touch SMS API enabled
Every client will get 5000 free transactional SMS (sponsored by MSG91)
18*7 priority support
Free WooCommerce extension
How to install MSG91 add-on in WooCommerce?
Go to the link- MSG91 SMS Extension
Download the Plugin
Install the Plugin by uploading it to the Plugins Section
Now you've successfully installed MSG91 bulk SMS WooCommerce plugin in your WordPress website that requires AuthKey for sending SMS. For getting Authkey, you have to create an account on MSG91. Create an account and login in MSG91 panel. After login you have to copy AuthKey.For more details kindly visit https://goo.gl/egy1bo
Go to 'Settings' > 'SMS Settings'.
Change the 'Settings' as per your flexibility and enter your API key generated from MSG91.
Write the shortcode [twy_otp_ini] to the 'New Page' wherever you want your plugin to be displayed.
You can change your default 'My Account Page' to the newly created 'Account Page' by changing it in 'WooCommerce > Settings > Accounts > My Account Page'.
Now configure the MSG91 SMS extension and then you'll able to send SMS.
Select route [1], if you want to send transactional SMS then you've to select the transactional route. For more information kindly visit https://goo.gl/Qs8A16
Add the desired sender ID in 'Sender' field (Sender ID defines the sender (your identity) and the intent (purpose) of the message. It serves as the subject line of an e-mail. For more details on Sender ID, you can visit https://goo.gl/ymEqep
Message log will create logs for SMS delivery
Configure Messages: Add your 'Order Status' Yes/No for which you want to set the SMS
Type the SMS content related to your order status in the 'Message' box, you can use TAGs for creating customizable SMS content
Click on the 'Save Config' tab to save the settings
Now, whenever you'll change the order status then your system will send configured SMS content.
We hope that you will now be able to integrate our SMS APIs in your WordPress website easily. But if you still need help with the WooCommerce plugin integration, feel free to contact us. We will be more than happy to assist you.
Views: 899