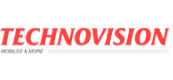 Industry
E-commerce (Mobile Phones and Accessories Retailer)
Technovision updates customers of their offers with SMS via MSG91
Case Studies - Technovision
Technovision is an E commerce website which sells mobile phones and accessories. To ensure a seamless and efficient service, Technovision has been rigorously working on sending the offers updates and other important information for their customer's satisfaction.
Problem
A well-established communication channel with customers is a key requirement to ensure better operations. Setting up seamless operations while maintaining a wide range of customer base without a robust and secure communication channel is a challenge. Thus to convey important information like booking details, offers and updates for building a strong customer relationship, a communication channel targeting wide reach for mass audience (customers) is required.
Solution
Technovision is managing their operations by its app and website http://technovisionmobile.com/, while the customer communication efficiently with SMS communications via MSG91 API. With MSG91 APIs and real-time robust system, SMS is delivered to the customers to build communication at different events such as:
This way Technovision has been able to establish and maintain an effective communication with Customers via SMS using MSG91 API.
Benefit
As a result, the customer gets regular updates for their orders and ongoing offers via a secured channel, making the operations reliable and seamless, which results in a better rapport with the customer and increase in sales.