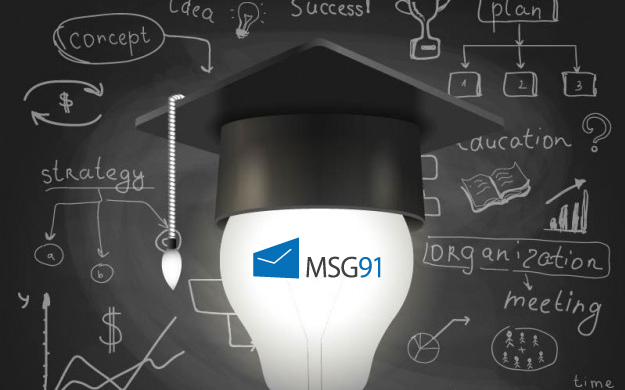 Numerous academies filled with millions of students are making this world a better place with education. Day-by-day the growth of educational academies is leading in an exponential increment in the employment opportunities. According to a recent report, in the year 2006, only 1 person out of 100 would have had a college education- today that number has jumped to 7. This has been possible only due to the hike in the education facilities.
Educational communication and SMS– With the increasing number of students, the academies are trying to do their best in maintaining pace with the communication technology. And with a renewed transparency in the system, it has become crucial to communicate what's going on and what's next to keep up with the development. Academies, schools, colleges and universities need to distribute vital information to parents and students in the moment of need and often at short notices. Since they have millions of people in their audience, there's no better and more reliable way to reach them other than SMS. it's obvious, isn't it? A simple text has the power to reach everywhere in the blink of an eye.
Traditional communication tools like sending letters to the addresses for notifying parents have become obsolete in the world of smartphones. The only way to bridge this gap is through technology. However, reliable technology is still very crucial. There are several communication tools available in the tech world like emails or OTT apps, but when it comes to effectiveness, SMS holds the first position. Moreover, SMS maintains the highest engagement and reading rate i.e. 98% mainly because it directly reaches the receiver's inbox. And as education institutes must focus highly on delivery and transmission of critical information and therefore, bulk SMS solutions prove to be the best medium.
How can educational institutes make the best of messaging?
When it comes to schools and colleges, they have a wide array of options for implementing such SMS solutions. In order to make the best use of SMS technology for universities and colleges, we give you a comprehensive list that may help you communicate better:  
Every parent wants their child to study in the best school/college. And for being the best, any institution needs a well-known name. Promotions displaying the best characteristics of the institutions such as facilities, fee structure etc. can be sent to the targeted audience via bulk SMS. This in turn, will lead to an increase in the number of admissions and popularity.
Different sectors of an institution can use messaging for their specific needs. Such as, the library can send information or alerts about issuing and submission date of a book. This way, there's a lesser chance for a student to pay unnecessary fine for late book submissions.
The sports club can notify the students about the timing and schedule of competitions. In case of an inter-college fest, students from outside the institute can also be informed about the slightest details with ease.
Literature society can send regular inspiring quotes to the students to improve their reading habits. Also, links to various good articles and blogs can be sent via SMS.
In case of short notice situations such as school closures due to weather conditions, change in time-table for a day, change in bus timings or cancellation of any upcoming event, the academies can send important information via SMS .
Almost in every school or university, there's a tradition of an annual celebration day or week. Students can be notified about the practice sessions and timings for such events by an easy-to-read SMS at the earliest.
As the readability of emails is less as compared to an SMS, it is better to send a notification to the parents to check the mailbox if some critical information has been sent via mail. Parents can also be notified about the PTA meetings using the reliable medium of SMS.
Along with all these, education sector can also be benefited with bulk SMS  in many different ways. With so many students these days chronically attached to their phones, it's no surprise that text messaging is the best way to reach them. For more ideas on effectively use messaging for brand building, watch this space!
Views: 103