When it comes to customer communication, it goes without saying that you must engage your consumers in their regional language; for instance, Chinese is spoken in China, English is primarily spoken by British and Americans, Spanish is spoken in Spain and South America, French is spoken in France and West Africa.
In India, while English and Hindi are the official languages, there are hundreds of other indigenous languages spoken in the South Asian country. And even within those indigenous languages, there are different dialects spoken by different quarters. According to statistics, 41% of Indians speak in English as their first language, while the remaining 59% speak in their indigenous languages.
Conversing with clients in their native language is not a novel concept. Businesses and service platforms all around the world have been doing it for ages. For instance, the Q&A platform Quora launched in Hindi and has plans to introduce the platform in other regional languages. Wikipedia itself is available in 22 Indian languages. Facebook too is available in several local languages. According to a study by Google and KPMG, local language consumption is four times that of the English language. It's just that when it comes to mobile marketing this medium has been overlooked until recently.
With the Unicode English SMS language, you can send SMS in 18 regional languages including Hindi. This feature allows you to reach directly to your targeted audience, increasing your chances of conversion as communicating with any person in their native language is more effective.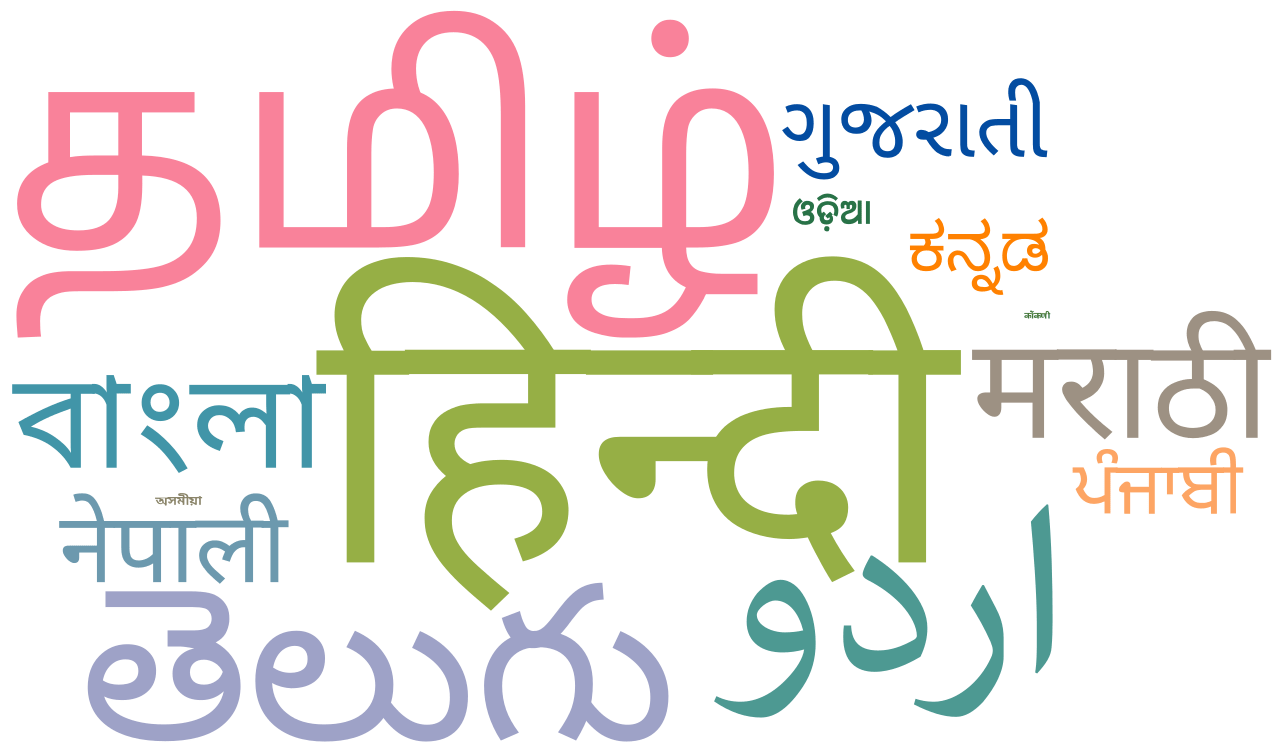 For this reason, your SMS communication language should reflect the primary language and dialect used by your target audience. Apart from SMS in English, communicating with your customers in their local language increases the chances of conversions, especially in India as it is a country of diverse languages.
If for example, you are marketing in the Maharashtra region of India, you should engage them in their local language – Marathi. And if you want to create a more personal touch with your audience within Marathi speaking people, you should structure your Marathi text msg to include their dialects – for example, Zadiboli, Varhadi, Ahirani, and Konkani. The same goes for Tamil msg and Telugu text messages - SMS in Tamil language and SMS in Telugu should have their respective dialects. If you are attaching your customers' names in your SMS, consider their proper spellings, because even a name in regional languages may be spelled differently.
Here are how different industries are nailing it in India using native languages
NGO
Reaching out to users in their native language connects them instantly with the cause.

To reach their 1,31,000 users, an NGO launched an SMS campaign in the users' regional language and the results were phenomenal.
8.1% increase in the number of users who responded to SMS in regional languages
26.5% increase in SMS referrals
13% of the inactive users responded
AGRICULTURE
Farmers in India are more comfortable in reading and writing in Hindi.

Agriculture Association of India educates farmers on agriculture practices by sending essential tips through SMS in Hindi.
GOVERNMENT
SMS alerts have become a powerful medium for conveying information in e-governance applications, especially as a part of Digital India.

Tamil Nadu starts SMS summon facility
The first-of-its-kind facility, the State police have launched an SMS facility through which summon details of a case can be sent to witnesses for them to appear before the court and to make it more comfortable for the witness, the message will be sent in the regional language.

TelgumAta – SMS service in Telugu
The Andhra Pradesh government has launched 'TelugumAta', an application for Android and iOS-based mobile phones and other devices for providing SMS service in the Telugu language. By downloading the application on the smartphones working on the two operating systems, Telugu people across the globe can send SMS in their mother tongue.

ENTERTAINMENT
Everything is more fun in your local language.

AIR free news SMS
The SMS service from All India Radio is intended to provide instant communication to the public in a language and form understood by them.

FINANCE
Financial inclusion and financial literacy are priority programmes for the Reserve Bank and as a service industry, they need to reach out to the public in Hindi and other vernacular languages.

SMS alert in regional languages
Punjab National Bank sends SMS alert in Hindi and other regional languages to its customers.

LOGISTICS
Connecting with drivers, delivery people and more on the field in their local language will surely get work done more swiftly.

SMS to connect customers with services
Transport and logistics companies use text messaging for everything from mobile alerts to appointment reminders and delivery status notifications.

A car rental service uses regional SMS to get in touch with their clients and also with their drivers to share detailed information, such as date, time, address, name.

A mobile phone's SMS capacity is 140 bytes and for sending an SMS in English just 7 bits per character are needed. Therefore, the maximum characters that you can send in one SMS are 160 characters. However, Unicode that supports all languages in the world requires 16 bits per character, which restricts a regional language SMS to just 70 characters.

With the Unicode feature, you can send SMS in 18 regional languages including Hindi. This feature allows you to reach directly to your targeted audience increasing your chances of conversion as communicating with any person in their native language is more effective.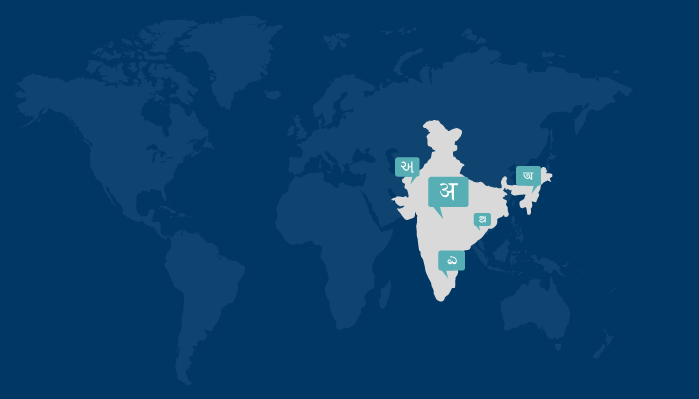 Here's how your competitors are using Unicode feature to reach out to their customers in their native language.
Vishnu, Your appointment for Feb 26, 2018, at 2 PM at the Good Health Clinic is confirmed. For any queries, call +91xxxxxxxxxx.
विष्णू, 26 फरवरी 2018 2:00 pm को गुड हेल्थ क्लिनिक पर आपके अपॉइंटमेंट की पुष्टि कर दी गयी है। किसी भी प्रश्न के लिए +91xxxxxxxx पर कॉल करें।

It's quiz time. Take the Quiz on Legal Aspects in Fed Campus and sharpen your knowledge. Hurry Up! – HR Dept.
ઈટ'સ ક્વિક ટીમે ટકે થઈ ક્વિઝ ઓન લીગલ આસ્પેક્ટસ ઈન ફેડ કેમ્પસ અંશ શારપન યોર કનોવલેજ હુરી ઉપ! હર દિપ્ત

हे क्विझ वेळ आहे फेड कॅम्पसमधील कायदेशीर बाबींवर क्विझ घ्या आणि आपले ज्ञान वाढवा. हरी अप! – एचआर विभाग

Your account number 1234 has been credited with Rs. 1212 on 06 Jun 18. The account balance is Rs. 1234. Info: XXXXXXXXX.
યોર એકાઉન્ટ નંબર ૧૨૩૪ હંસ બિન ક્રેડિટેડ વિથ રસ ૧૨૧૨ ઓન ૬ જૂને ૧૮. થઈ એકાઉન્ટ બેલેન્સ ઇસ રસ ૧૨૩૪ ઇન્ફો: ક્સક્સક્સક્સક્સ

యువర్ అకౌంట్ నెంబర్ ౧౨౩౪ హస బీన్ చ్రెదితెద్ విట్టహ్ర థిస్ ౧౨౧౨ ఆన్ ౬ జూన్ ౧౮. ది అకౌంట్ బాలన్స్ ఐస్ థిస్ ౧౨౩౪ ఇన్ఫో: స్స్స్స్స్స్స్స్స్.

Why Local Language Marketing Is Important
High consumption of Indian language on the Internet – Rapid internet penetration, affordable mobile data connections, and improving digital literacy are factors that have contributed to the high consumption of Indian languages on the Internet. This trend has led to aspects such as chat applications, online government services, and ad platforms growing in the Indian language user base. To highlight how important local language is to your marketing, 60% of Indian internet users opine that limited Indian content is the major limiting factor.
The future of Indian language on the internet – It is projected that 90% of new internet users in India are expected to be Indian speaking people. Also, the Indian government is intensifying digital literacy among those in rural areas. This rapid shift highlights the importance for businesses to adopt native Indian languages in their marketing.
The Relevance Of Local Languages In Marketing
In most regions, there is a disproportion between the quantity of digital content in the local language and the size of the audience. Most marketing campaigns stick to the official languages of its audience and not its native languages. This creates an opportunity for those businesses looking for an edge over their competitors. The following are the reasons why local languages are relevant for marketing:
Huge target audience – In marketing, the size of your audience might just be the difference between a successful and unsuccessful campaign. If you are targeting India, you cannot neglect more than 500 million native speaking people – languages such as Bengali and Tamil also have a significant user base.
Improved engagement – Nothing intensifies business-consumer engagement more than a conversation with a personal touch in it. And nothing sparks a personal touch more than conversing in the native language. Engaging consumers in their native language is a recipe for positive responses and productive engagement.
Marketing advantage – Language is more of a culture, and people are emotionally attached to their culture. Therefore, connecting with them in a native language is helpful. Even if your audience perfectly understands English, engaging them in their local language is more impactful.
New Internet users – With the government's intensified effort to educate its rural population on digital content, businesses have an opportunity to tap into this new user base. And since rural populations primarily speak in their native languages, any productive engagement requires the business to adopt these languages in their marketing strategies.

Therefore, in choosing the right bulk SMS provider for your business marketing, make sure to choose one that has incorporated the native languages of your target audience. If your target audience is India, MSG91 SMS might just be the right choice for you. Apart from English messages, MSG91 also offers messaging in Hindi and other popular regional languages.
With MSG91, you can reach your Indian audience in their native languages.