SMS has been a long-standing means of communication in mobile networking for about three decades. With the latest improvements to technology, the humble SMS has received its fair share of revamps too, and are now just not used to chat and communicate with near and dear ones. With startups, freelancers, and businesses setting up new and innovative ways to keep in touch with their client base, SMS has been playing a vital role in marketing and non-marketing communication for businesses. For instance, your customers can now receive the latest updates regarding new product launches, sales, and exciting deals to grab from promotional SMS that you can send to millions at a time, thanks to SMS API service and solutions that you can employ from service providers. Another example of non-marketing communication with customers would be sending them OTPs, login updates, order completion statuses, cancellation and refund requests and moreover a simple SMS where they are notified the second a process is underway.

We all often receive such messages through SMS all the time but never really took the time to think about how it works. How does a company send minute-by-minute updates to hundreds of thousands of users at the same time? The answer is simple, SMS API and its technology that has made CRM services more convenient for both the business and the customers.

What is SMS API?
API, also known as Application Programming Interface, is a set of programming codes or an interface that enables data transmission or interaction among several applications. In a similar manner, SMS API service helps any business to streamline the process of communication between it and its customers by the use of automation by integrating automated messages and planning and triggering SMS notifications to the customers. SMS service providers can transact SMSes among websites, software applications and mobile applications with the help of SMS API integration.

How Does SMS API Work?
An apt and robust interface, an SMS API easily integrates with your system - whether software or hardware. As the next step, the sending of automated SMS gets initiated when the integration is complete. This is done with the instructions of the built-in protocols of the software integration. The automated SMSes help in reaching a larger target audience and leads for your business.
An SMS API can help you perform the functions mentioned below:
Automated client appointment reminders
Purchase and delivery status notifications
Alerts and OTPs
Promotional messages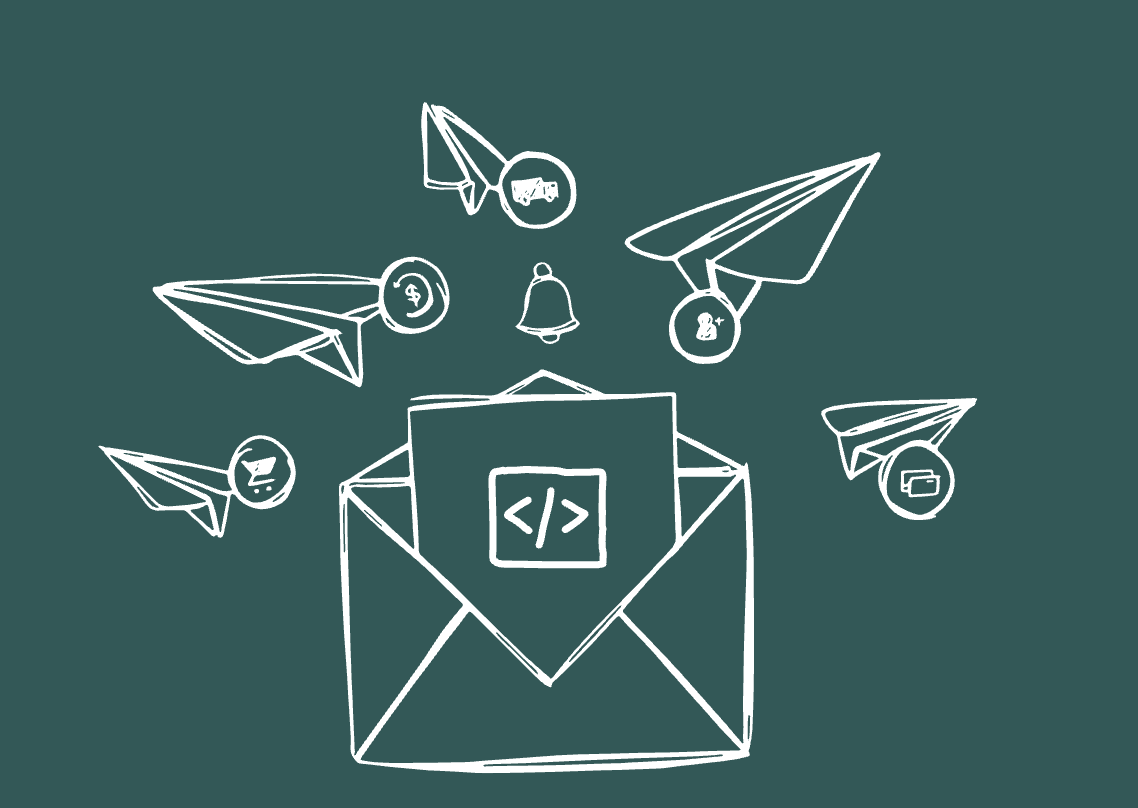 What are the Benefits of SMS API Integration?
API integration can be a wonderful decision for your business when done right.  An SMS API can be used for a variety of functions to scale your business in terms of customer service. Some of the most commonly used features are:
Automated reminders: The messaging API service can be used to schedule and automate reminders and notifications for customers like clients, patients, etc. regarding any transaction-related action that has to be taken, or to remind them about their appointments, etc. You can easily use the scheduling panel to send messages at any time of the day.

Purchase and delivery status notifications:  SMS API service also helps businesses communicate real-time developments regarding order confirmation and delivery status of the order to the customer. This helps in making the customer experience seamless.

Alerts and OTP: SMS API integration allows businesses to alert customers regarding any suspicious activity in their account, or in case of any threat to their transaction. One-time passwords, which have become a security norm these days, are enabled via SMS API integration.  

Scope for Conversions: Add links to landing pages, forms or other conversion points to your messages. This gives the customer to take action and also get to know more about your product/service which creates a scope for transparency as well.
To summarise, some of the major benefits of SMS API integration are:
Businesses can send messages to their customers at any time of the day by making use of the scheduling panel.
Lag-less and quick delivery of OTPs for authentication and verification.
Get real-time updates about their orders and delivery status.
Weblinks like forms and landing pages can be sent along with the messages.
What To Look For When Choosing Your SMS API Provider

An SMS API service provider can make a big difference in your business communication operations and your CRM system. Therefore, it is important that you choose a suitable SMS API service provider that can cater to your requirements within your budget. There are several ways you can gauge which SMS API company to pick by doing your own research, but checking if your options answer these four questions is a great method to understand if it is the right service provider for your business or enterprise.
1.  Does the SMS API service provider use direct connections?
If your service provider uses direct connections to mobile network companies, the messages will be sent to the recipient in a flash of seconds. On the other hand, if they use grey routers to save on costs, it might take a longer delivery time due to the international hops it makes.
2. How complex is their integration and documentation procedure for an SMS API set-up?
Sign-up with an SMS API service provider that makes it easy for you to integrate your systems with their software through simple set-up instructions and quick documentation. There is no point in joining an SMS API provider's platform only to find that their interface is too complicated for you to use. MSG91 can help you out with an easy-to-setup API process that can be carried out by anyone.
3. What is their pricing per SMS? Do they have competitive bulk pricing?
Don't forget to match and compare per SMS costs or the cost of bulk message packages. If you're a medium to large scale organization, reach out to the service provider to know if customized packages at attractive pricing can be offered.
4. Do they provide prompt ongoing support to their clients?
Always read testimonials and reviews. How are their customer service and assistance when it comes to troubleshooting and after-sales support? Is their infrastructure secure enough? Frequent downtimes? Reading up on all this should give you more clarity.

Conclusion

Signing up with the right SMS API service provider can significantly make your job easier as you don't need to overspend on an in-house customer service center and manual SMSes.

MSG91 will help you seamlessly integrate your website, software, and application with our SMS API at great prices while providing the assistance you need. Our integration process takes just a few minutes to set up with zero hassles,  so you can reach out to your customers and help them interact with you in the most convenient way possible.