On a personal note: 
I clearly remember the spring of 2008, when I returned from Dubai completing my MBA. It was the start of the e-business era. And I, just like every other young blood, had an onrush of ideas (actually millions of 'em). Growing up, I was a tech freak (I still am), who wanted to invent, not knowing how and what, like most of us.
Here I was, a few years later, thinking of putting my years of education and dreams to work. Someone who's followed a set path so far decides to give entrepreneurship a chance. Throughout academics, having believed in safe decisions, this time I chose risk.
Nevertheless, here we are 10 years down, and I have a lot to share about my excruciating journey with MSG91.
MSG91 – a pioneer in SMS communication Nationwide is a product that has grown and matured with me over these years. Yes, the Team has played a massive role in making it reach where it is today and continues to do so. But I must add, it's never been a smooth journey. Just like any other startup that experiences its share of ups and downs, it's been a roller coaster for us too. I feel so proud that my team has managed to handle this all pretty well.
Here is a snippet of what I and MSG91 both experienced over these years:
Homecoming Phase
2008 and it all started with providing hosting services in the heart of India – Indore (MP).
Indore's my hometown and I share a sheer love for the city. It certainly was a battle choosing the city (no doubt, Bangalore was winning due to a lot of reasons). But clearly, Indore stood out to me personally in terms of affordability.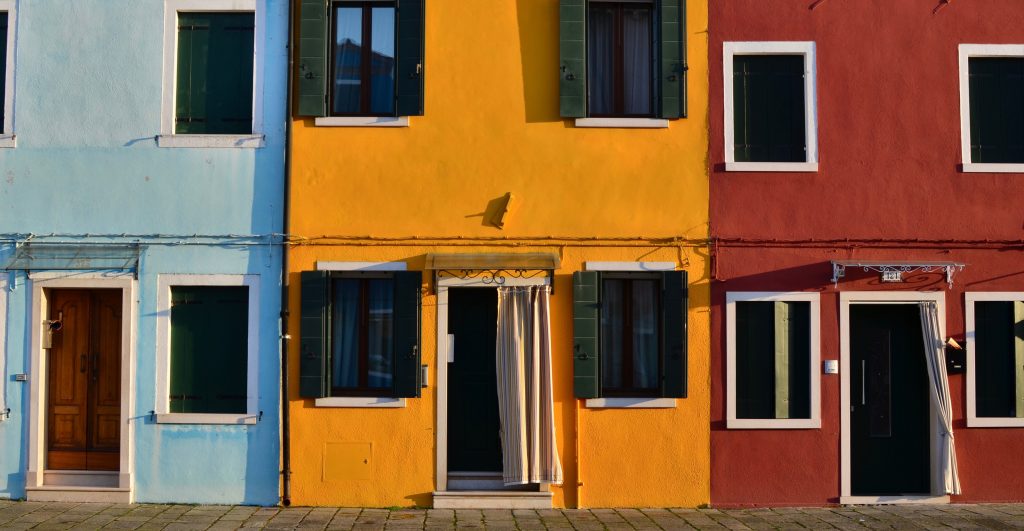 We started with a team of 5 and in no time managed to build a network of quite a few handsome brands in the IT industry. Offering hosting services helped us expand our network quickly and we were introduced to many businesses.
Somewhere in 2009, out of nowhere, hopping from client to client, we stumbled on Yeshwant Club (which is one of the prominent Clubs in Indore) that apparently wanted to send some transactional SMS to the members of their Club and was looking for a provider. We already knew some SMS providers so we acted as middlemen and helped Yeshwant Club send timely updates to their members.
Acting as middlemen, we realized that when you want to send an important update to a mass audience, the most reliable and effective medium of communication was SMS.
We immediately started collaborating and buying SMS from local aggregators and provided bulk message services to many others like Yeshwant Club.
It became our advantage, and we were introduced to a whole new world of SMS where businesses needed to send bulk messages to their customers, majorly for Transactional purposes. By 2009 end, we had an ecosystem built where we were buying these SMS from local aggregators and supplying to a variety of customers who needed these for a variety of purposes.
We're very thankful to the first 100 clients who trusted us with their business and gave us that first-ever opportunity.
Transition Phase
SMS as a channel of communication is 27 years old today. It has invariably remained one of the most powerful mediums of communication that ensures prompt delivery and open rates. No doubt it seemed to have a bright future!
Trading bulk SMS, we realized that there were many businesses that wanted to send bulk SMS to their customers for important notifications but there were not many services/businesses that allowed them to do so on their own. There were no self-served panels. And even if there were, the interface wasn't at all friendly.
That realization and by the start of 2010, we started building this product – a legit self-served platform that would allow clients to send SMS to their customers without any knowhow of coding or anything technical.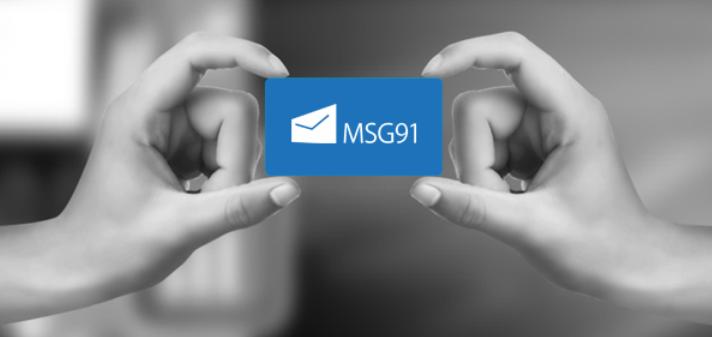 So, it was like you log in, upload your contact list, write your message and hit send.
Simple!
Not so simple though!
A year into existence and the Telecom Regulatory Authority of India (TRAI) got stern with its regulations.
When the first update from TRAI came, it looked something like this:
Several restrictions on sending promotional SMS

You could not send anything to people who have opted for Do-not-Disturb service

And you could only send 100 P2P SMS in a day (which actually curbed unregulated marketers and streamlined A2P SMS pricing, surprisingly to our advantage)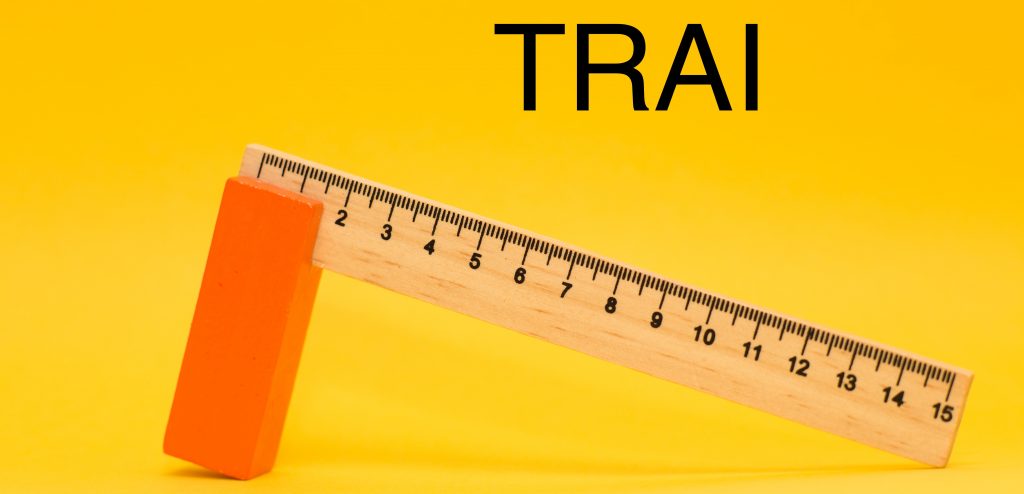 Seemed like a lot was changing. But an SMS was still the most effective medium of reaching your customers. And WE weren't to give up.
It was 2011 and by this time MSG91 had a team of about 20+ superstars and we were also doing good in numbers. We had quite a good Brands trusting us with their SMS communication and we were in a happy, growing state. Most of these Super Heroes (irrespective of gender) are still a happy part of the team and rocking growth.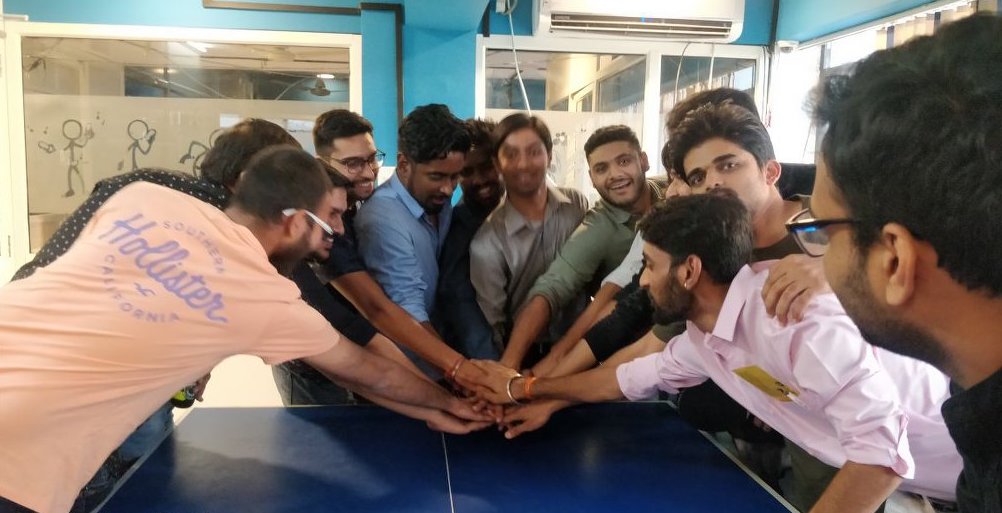 #Tip1 – When you have a young and passionate team that shares the same dreams and doesn't believe in giving up, you thrive, irrespective of barriers.
It was this passion to not let our clients down and a never give up attitude that made us sleep over problems and ultimately come up with solutions.
We realized that SMS as a medium of communication was as relevant today as it was 27 years ago. Look at all these e-commerce businesses, mobile wallets, banks, schools and these apps where you register and require OTP. All of this was not set to change any soon.
Breakthrough Phase
MSG91 got it's first ever Fortune-500 client in the year 2011. It was the time when people actually started looking at MSG91 as a reliable service that is going to stay. We onboarded Barista, NTPC, Policy Bazaar, Mahindra Group through the preceding years and this has only escalated over the years.

We were constantly taking feedback from our clients and making iterations in our system. We understood very early in our journey that it was important for us to constantly improve our platform & support services in order to stay relevant in the market with changing times.
By 2012, we were old enough into the tech world, to adapt and evolve. The technology was changing swiftly and we realized that AI is the thing that was making businesses smart. This was also a revolutionary time when 1000s of tech startups emerged and the likes of Amazon entered into the Indian tech space.
A gamut of research of exploration and 2014 it was when we updated our system with a lot of evolutionary features.
An entirely different route for sending OTPs was one of them. Regional SMS and URL shorteners were the other two major offerings we introduced at the peak of our business.
OTP was a thing that came to us as a problem for a client in 2016. Initially, we were sending OTPs from the same route as transactional SMS and the deliveries were obviously not as good, and we even lost a few clients on that. We needed a robust system to deliver OTP and thus decided to separate the two.
Which gave us Two Benefits –
Deliveries got better and faster

It eliminated any need for clients to manage an entire tech ecosystem
They were now only integrating with our APIs, seamlessly.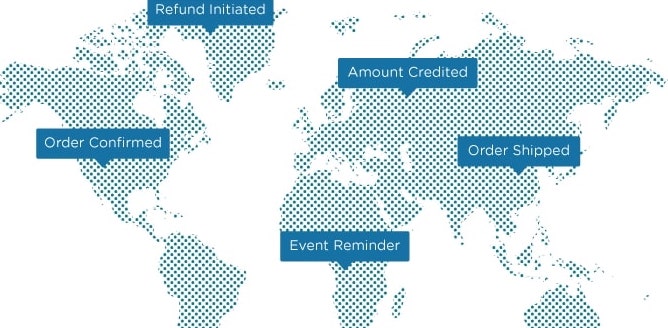 2018 had us bring in regional language SMS, URL shortener and many features making MSG91 even stronger a platform.
The ability to send SMS in any Regional language (automatically detected by our system) allowed them to target and connect with their customers better.
Whereas, URL shortener enabled better tracking. Through this feature, our clients could clearly track if the SMS was opened or if any action was taken from the given link, which was unique to each user.
We also brought in the "Pre-approved templates" into our system. Which meant, you were not required to get your SMS templates approved from the providers before sending, we did it for you. We also started taking backups and developed a Phonebook to keep records intact. 2015 was the time when we actually moved from a plain SQL based system to MongoDB.
We were very much inspired by Gmail as a service provider. It has also been one of the major UI inspirations we've had throughout our journey of developing MSG91. You might notice a lot of our UI/features inspired by Gmail.
#Tip2 – Create ethics with long term impact. Hard work and careful attention to details are important. But it is essential to develop systems that support the long term scalable growth.
The way forward
10 years and the journey has been excruciating. We have doubled from a team of 20 to 40 (we plan to stay small yet efficient), 100folded in revenue (standing at $4.5 mn for 18-19FY) and with global A2P SMS Market reaching $70 bn by 2020, hopes are higher.
The best thing is I get random messages from clients thanking and appreciating for the kind of support my team has been giving them. Which is overwhelming, but is also scary. I just don't want to wake up from a pleasant dream… 😉

2019 looks like a year of multiple changes for MSG91 (though it has been the case throughout our journey).
We're planning to go omnichannel and providing services beyond SMS. We see that beyond SMS communication is the space of Email and Voice communication. We're already offering Transactional Emails and Voice backups for OTP but there's an entire space for Email & Voice based services and MSG91 is set to invade that space real soon including RCS (hopefully as successfully as we did for SMS).
Views: 516