Follow the below steps to integrate MSG91 in WebEngage:
Step 1: Select MSG91 from the List of Available SSPs.
Step 2: In doing so, you will be prompted by a configuration modal. Fill the necessary fields:
Step 3: Add a user-friendly name in the Name your Configuration field for easy recognition.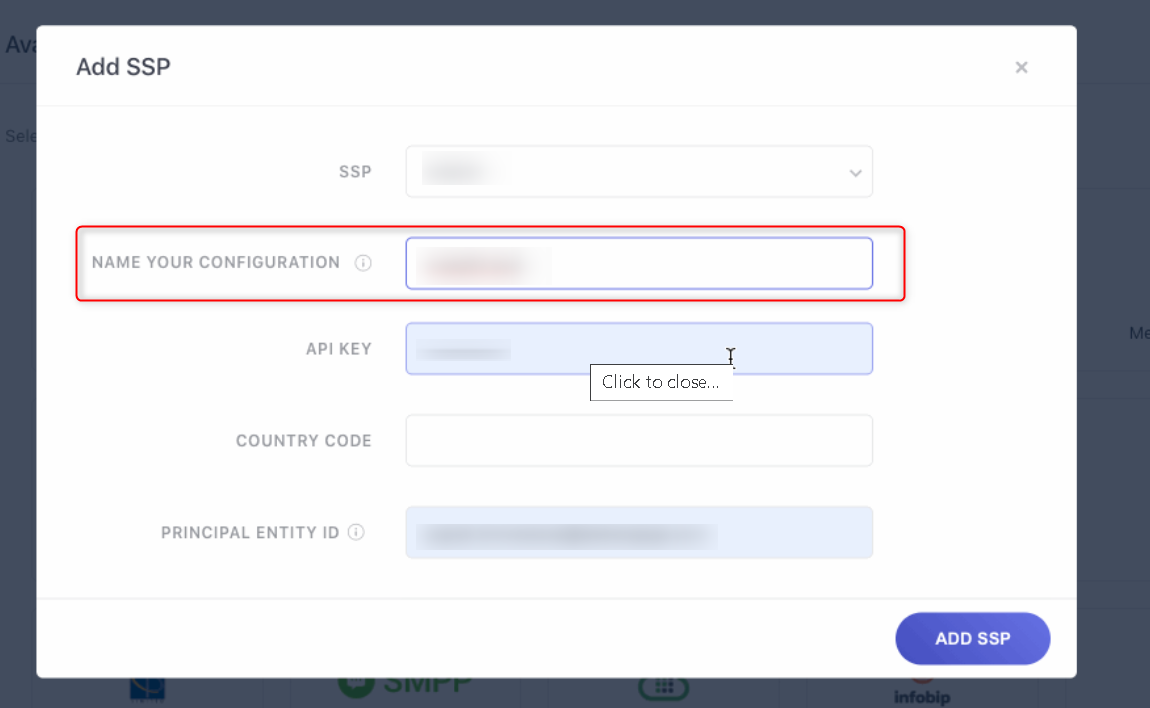 Step 4: Add API Key from your MSG91 Dashboard.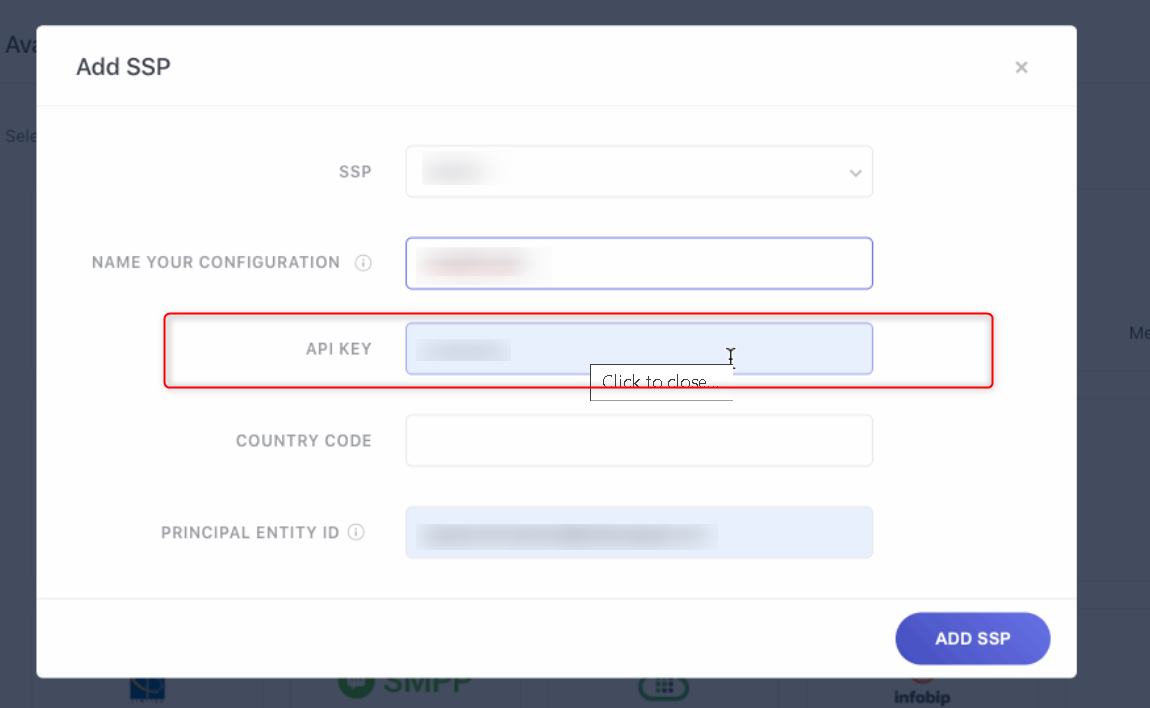 Step 5: Add the telephone country code of the location to which you'll be sending the SMSs.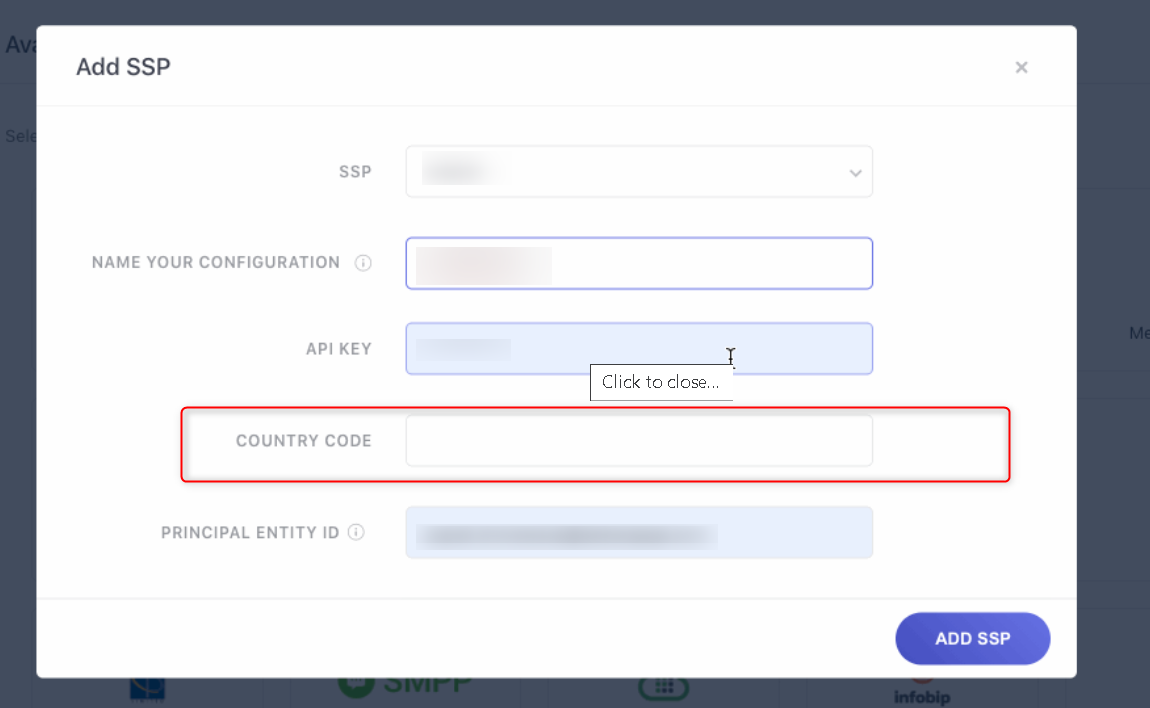 Step 6: Enter the DLT ID. (Applicable only if you are sending messages to users located in India via a domestic messaging pipeline. International messaging routes remain unaffected.)