Feedback setting in Hello Inboxes
You can adjust the feedback settings for the Email and Chat Inboxes in Hello, enabling your users to share their thoughts on their conversations. Users will be asked to share the feedback when the ticket is closed.
1. Login to your MSG91 account and open Hello.
​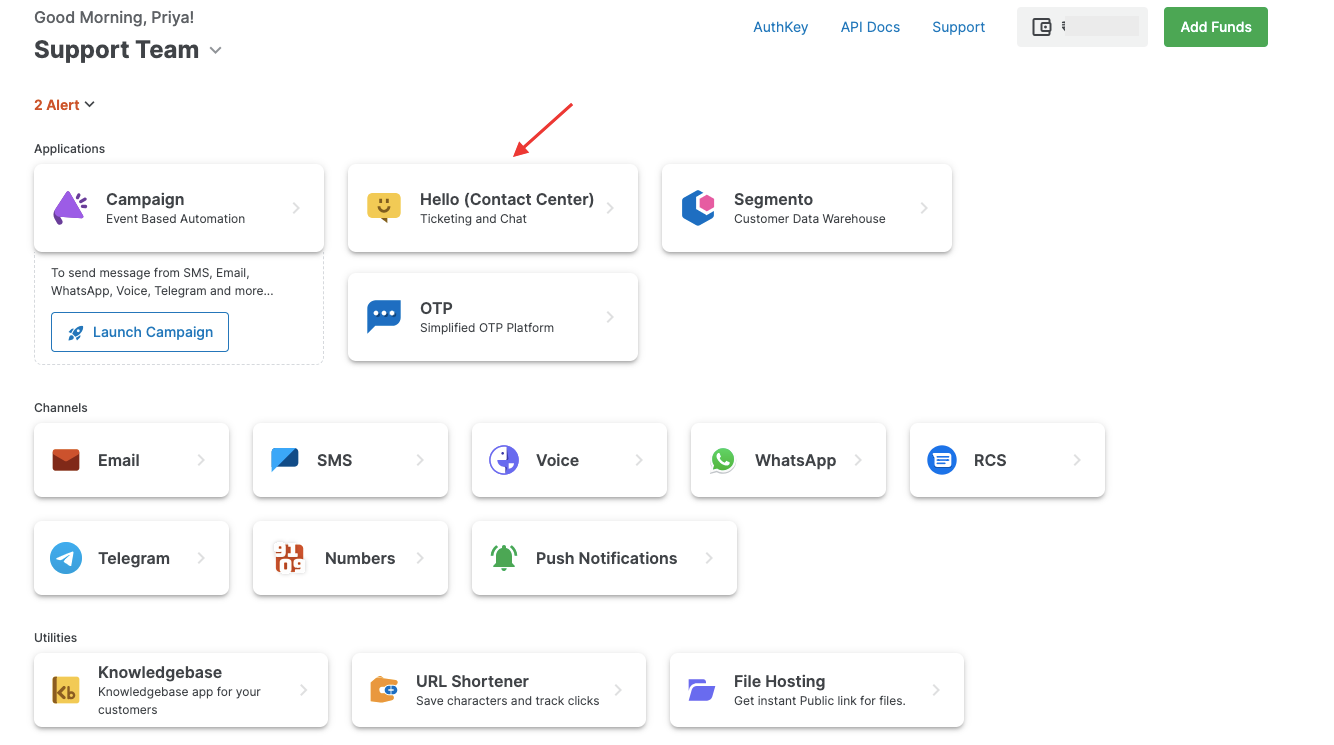 ​

2. Select the gear icon on the right of the desired Inbox from the sidebar.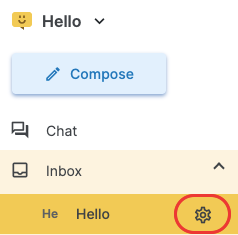 OR
Select the All Inboxes option from the Manage section in the left sidebar and navigate to the desired inbox from the dropdown. Click on the gear icon on the right of the desired Inbox and select the Feedback Setting option.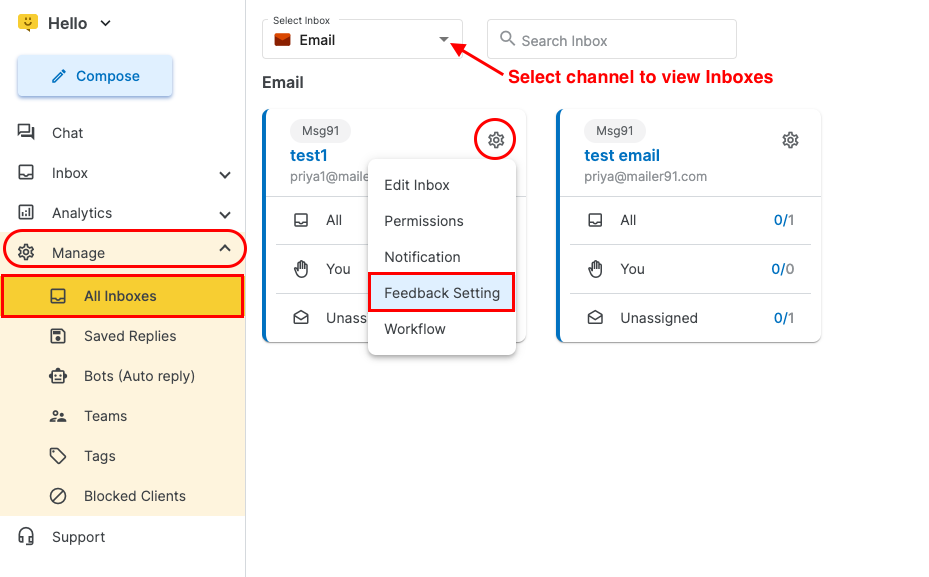 Personalize this feature by adding your own content and brand logo. A preview of how the feedback prompt will be visible to the user is shown here.
Email-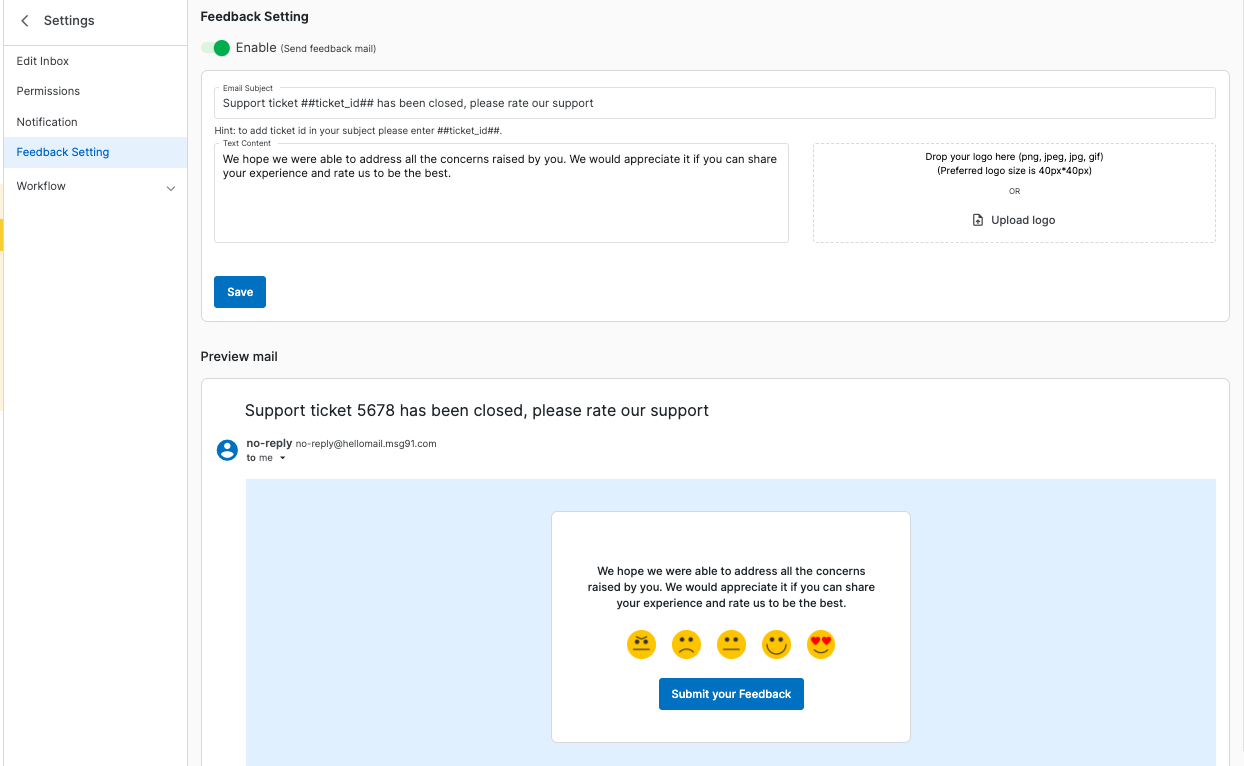 Chat-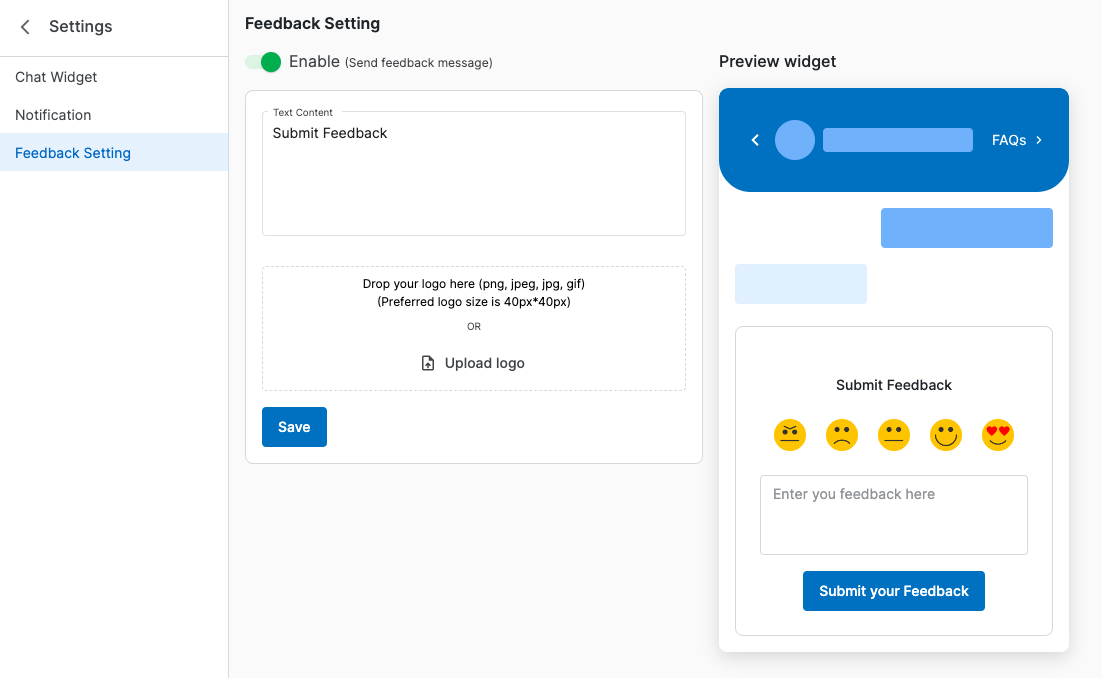 The analytics for the feedback can be viewed from the Feedback section in the Analytics option in Hello.
You can filter the feedback by Date, User, Team, Channel, Inbox, and Ratings.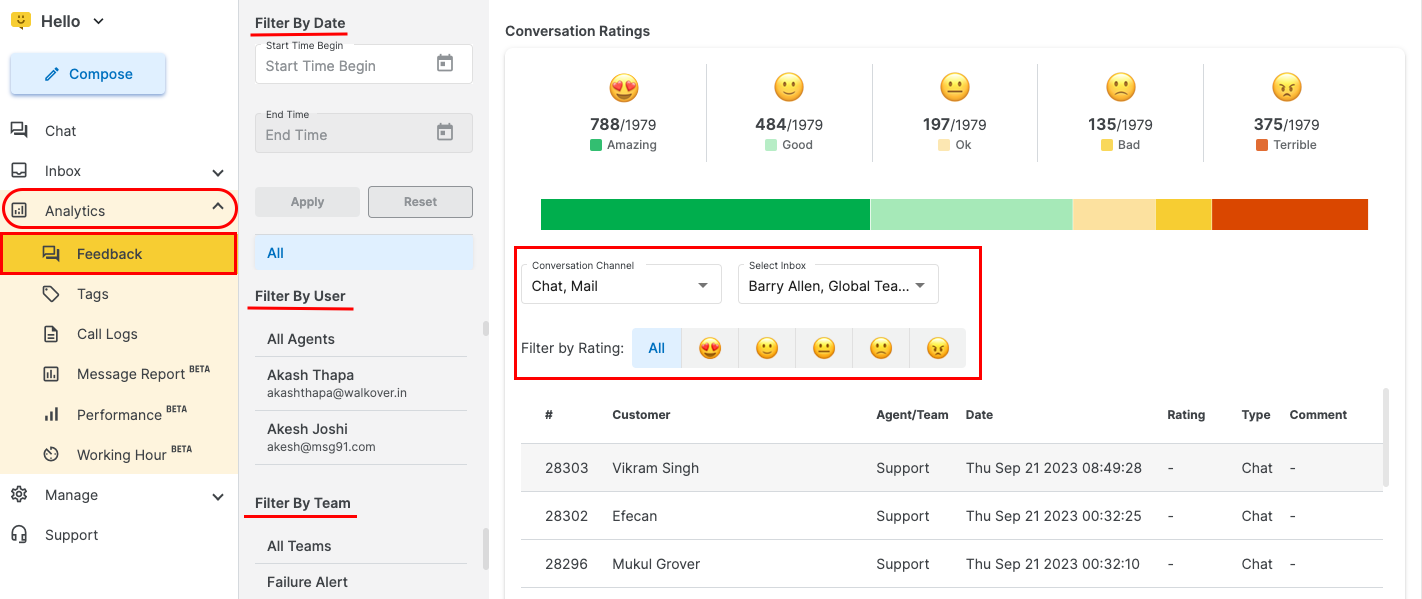 Priya Raghuvanshi

21, September, 2023
Did it help you?
How can we make it better?