How to Check Balance in MSG91
You can check the balance either from the One API or from the SMS Segmento.
One API
1. Login to the MSG91 user panel.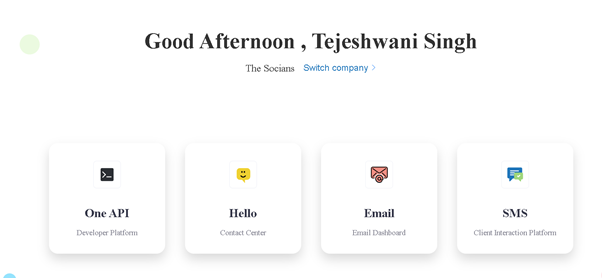 2. Click on One API from the user panel.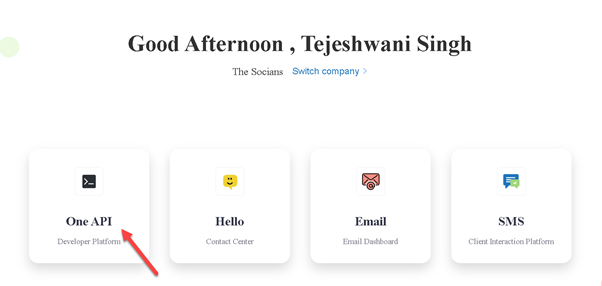 3. Visit the "Balance" option available in the sidebar of the MSG91 dashboard.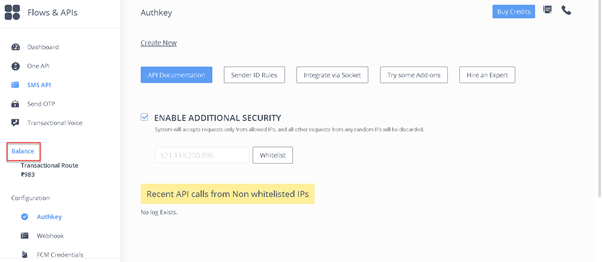 4. You will be able to see the entire purchase log and remaining balance. You can check the time of purchase, the number of credits purchased, credits, type: Promotional, transactional, or Send OTP, the amount on which you purchased, and its status.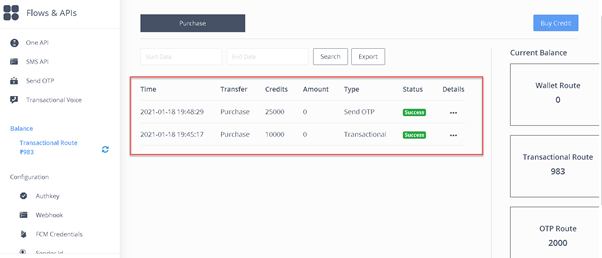 5. On the right-hand side of the panel, you will see the current balance in all the SMS types.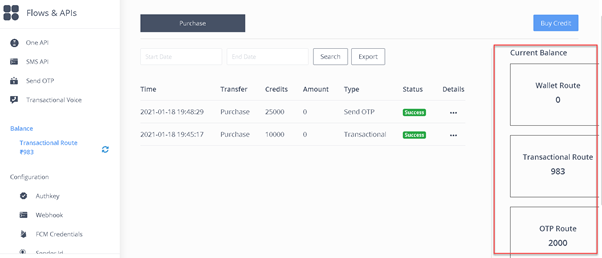 SMS Segmento
1. Click on the SMS Segmento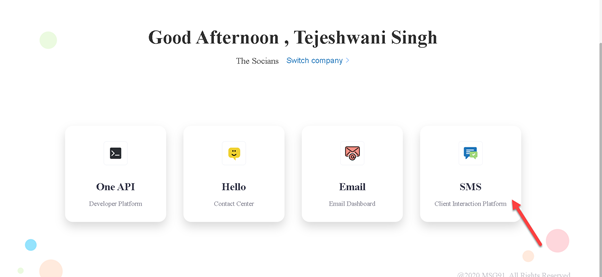 2. In the dashboard panel, you will be able to check your current balance for each SMS types