How to configure VPN in Hello for making Voice calls?
In accordance with government regulations, it is mandatory to use a VPN when making or receiving calls through Hello with an Indian number as the caller ID.
Kindly adhere to the instructions provided below to set up the VPN:
1. If an Indian phone number is chosen as the caller ID, the Call Icon will be enabled in the Hello Compose Popup.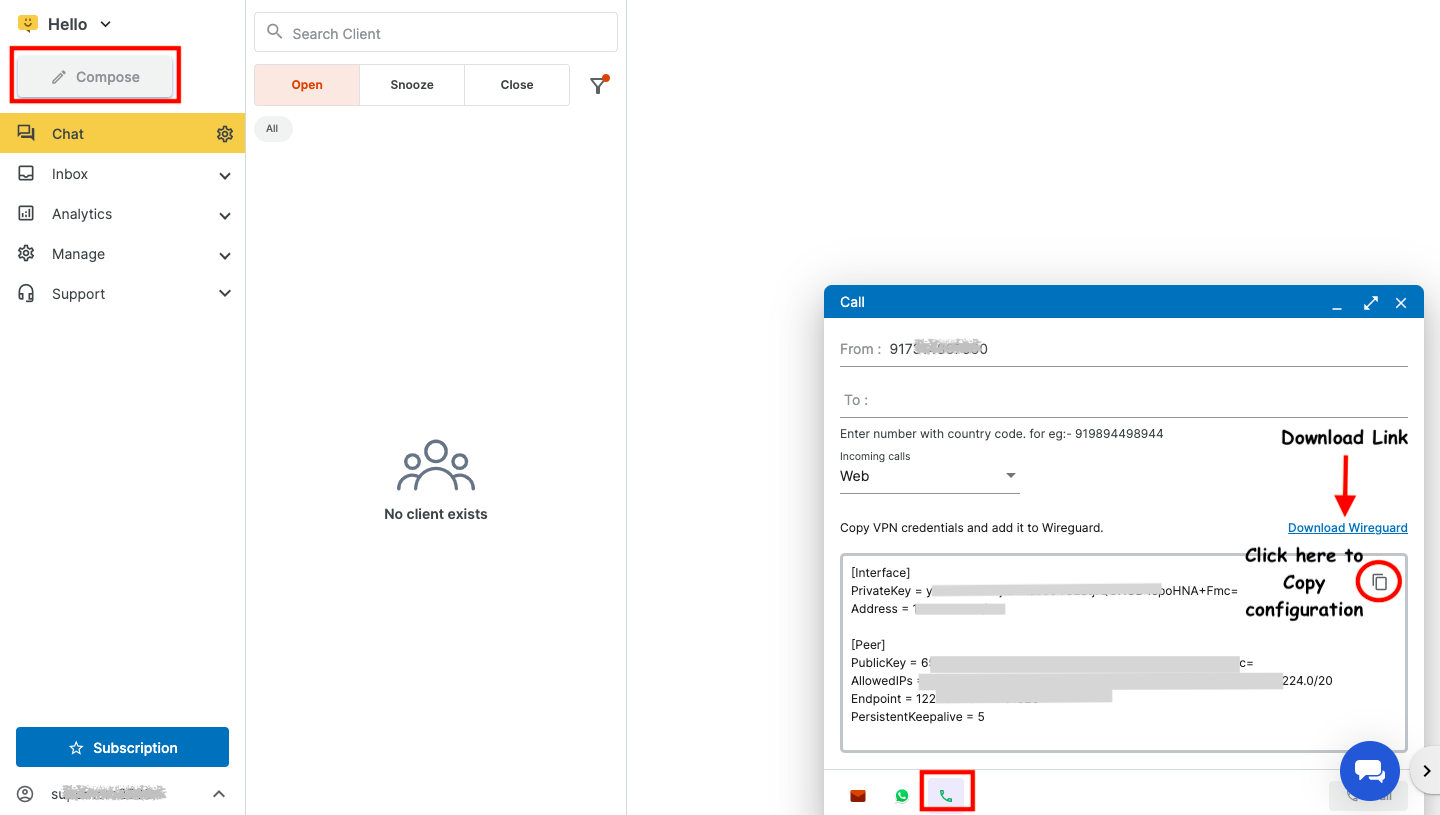 Hello Interface with Calling Icon enabled


2. To access the VPN credentials section, please click on the Calling icon. To download the Wireguard VPN, which we are currently utilizing, kindly click on the link provided here, or alternatively, click on the "Download Wireguard" link above the Configuration Window.
​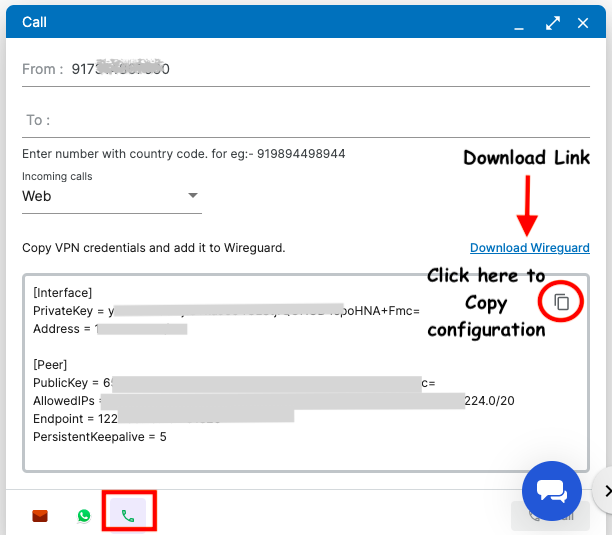 Popup with Wireguard VPN Credentials


3. Once Wireguard has been installed, create an empty tunnel and copy and paste the configuration information from the screenshot above into the text area. Be sure to overwrite any existing text in the area.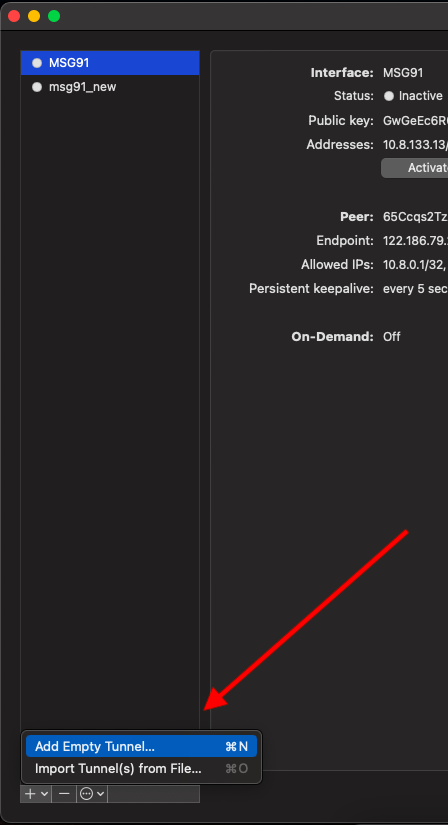 Create an Empty Tunnel on WireGuard

4. Save and enable the tunnel.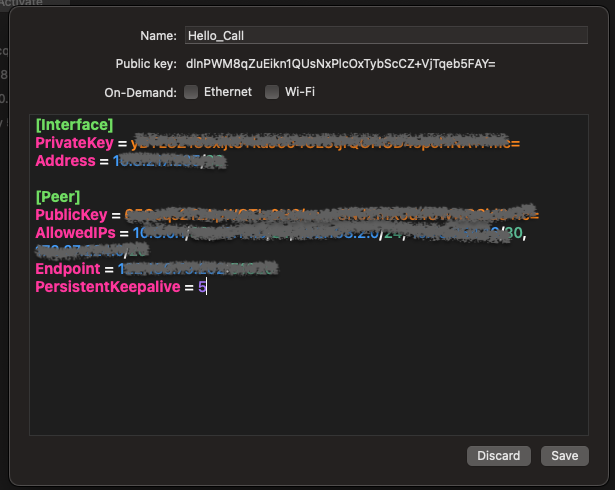 Add the Tunnel and Save it​
5. On Hello, click the "Reconnect SIP" button located next to the softphone or reload the page. Afterward, attempt to make an outbound call. Outbound calling will be successful, inbound calling should also function as intended.
​

Enable Voice by clicking on Reconnect

Did it help you?
How can we make it better?