How to create a template for WhatsApp?
You can also refer to this video guide link: 
Step 1: In Order to create the templates, you can apply for the templates from the create new template option directly there is no need to visit your Facebook business page.  

Step 2: A popup will appear like this on the screen.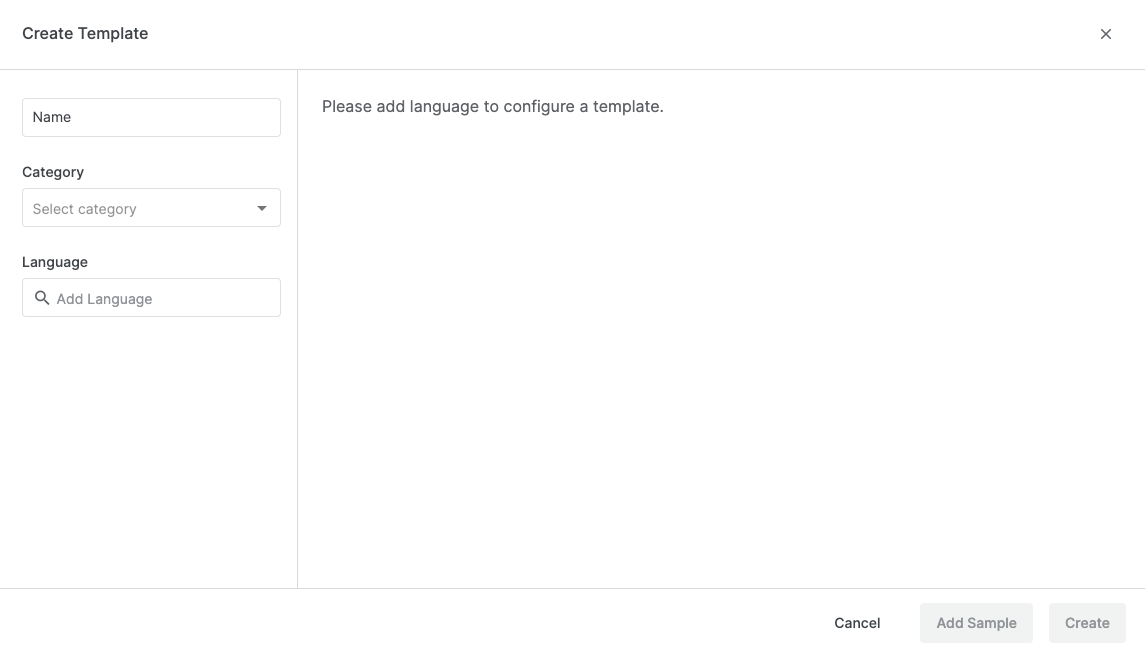 In the Name section, you can give the name to your template.
In the Category section, you can select the category of your template as Transactional, Marketing, or OTP.
In the Language section, you can select your preferred language.
​

​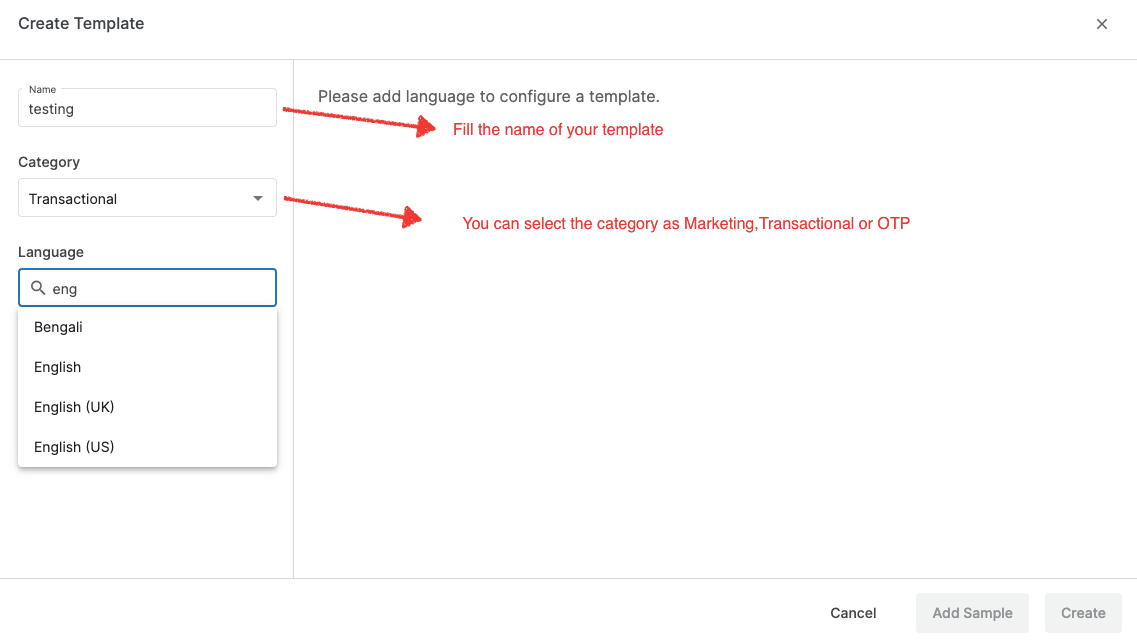 Step 3: After filling in the details now add the template details.
​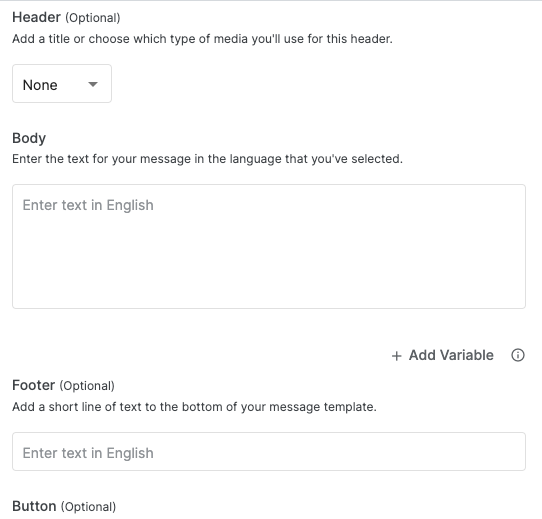 A WhatsApp message comprises different parts like a header, body, footer, and button, adding them to your message is optional, A body can have a maximum of 1024 characters, a footer can have a maximum of 60 characters, and each button can have a maximum of 20 characters.
Header: The header can be of the media type and can send over files like videos, images, and documents.
File Type of Document: PDF, DOC(X), PPT(X), and XLS(X) [Document file sizes can be up to 100MB.]
File Type of Image: JPG, JPEG, and PNG [Image sizes can be up to 5MB.]
File Type of Video: MP4 and 3GPP [Video sizes can be up to 16MB.]
Body:  You can add your message content.
Footer: You Add a short line of text to the bottom of your message template.
Button: Create buttons that let customers respond to your message or take action such as a call to action, Quick reply, or Marketing opt-out
Step 4: You can see the Preview of the template on the right side and once you are satisfied with the template you can submit it for approval just click on the Create button.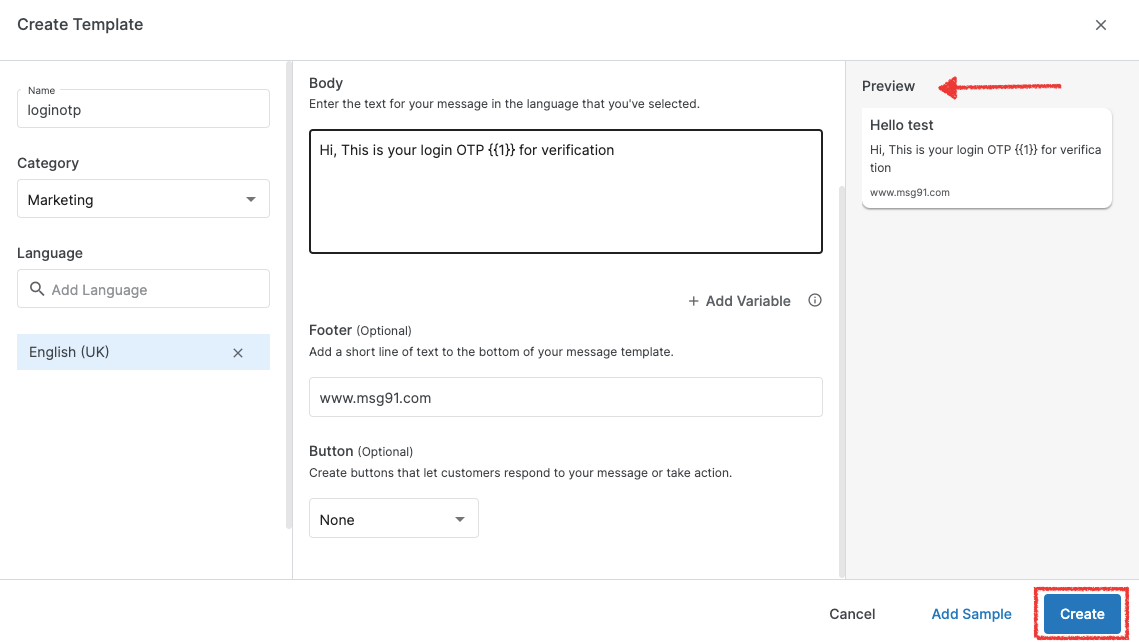 Utility conversations - Facilitate a specific, agreed-upon request or transaction or update to a customer about an ongoing transaction, including post-purchase notifications and recurring billing statements
Authentication conversations - Enable businesses to authenticate users with one-time passcodes, potentially at multiple steps in the login process (e.g., account verification, account recovery, integrity challenges)
Marketing conversations - Include promotions or offers, informational updates, or invitations for customers to respond/take action. Any conversation that does not qualify as utility or authentication is a marketing conversation.

LALIT PURVE

28, July, 2023
Did it help you?
How can we make it better?