How to create ChatGPT Bot
              How to create an AI bot using ChatGPT
​

Step 1. Go to "Hello", under the Manage option, click on Bots and click on the 'Create Bot' button. 

Step 2. Choose the Bot type as ChatGPT. Create a Bot by giving a Name, Fallback Response, and Description. Click on Save.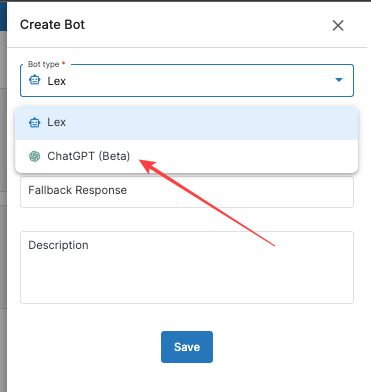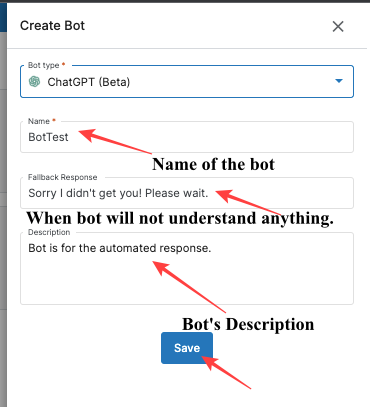 Step 3. There are 2 options Bot Details and Configure Bot. For filling the details manually choose Bot Details and for conversational bot creation click on configure Bot.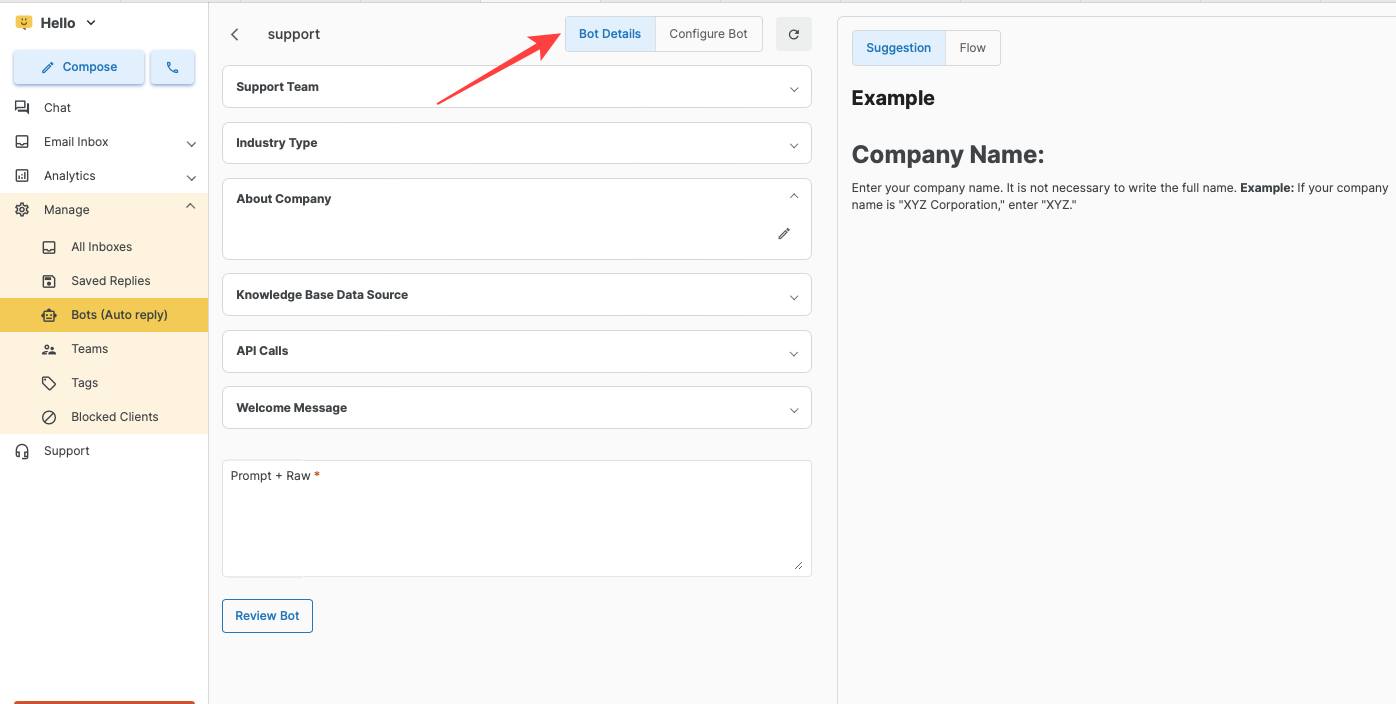 Step 4.  Bot Details: 
​

Fill out the Industry Type, About company in detail.

Knowledgebase data source where you can put the URLs of your company help articles. 
API Calls, add the API. 
Write Welcome Message. 
Prompt + General Prompt, this is to provide instruction to the Bot. 
For Testing the Bot, you can click on Review Bot. 
OR
Step 5. Configure BOT: 
​

In configure bot, the bot will ask you the details about your company, features, specific queries etc. Answer the bot and it will configure your BOT based on the responses. 

​

​
​

​

​


Damini Bharthare Pillai

26, October, 2023
Did it help you?
How can we make it better?