How to create a user account through MSG91?
To create a user account through MSG91, there are two types of login - Employee and User
Employee refers to the people working in the company, HELLO directly supports only Employee Login
To begin with HELLO, the first step is to create a User account with MSG91 (control.msg91.com)
Once you log in with MSG91, on your Dashboard you will find HELLO - Contact Center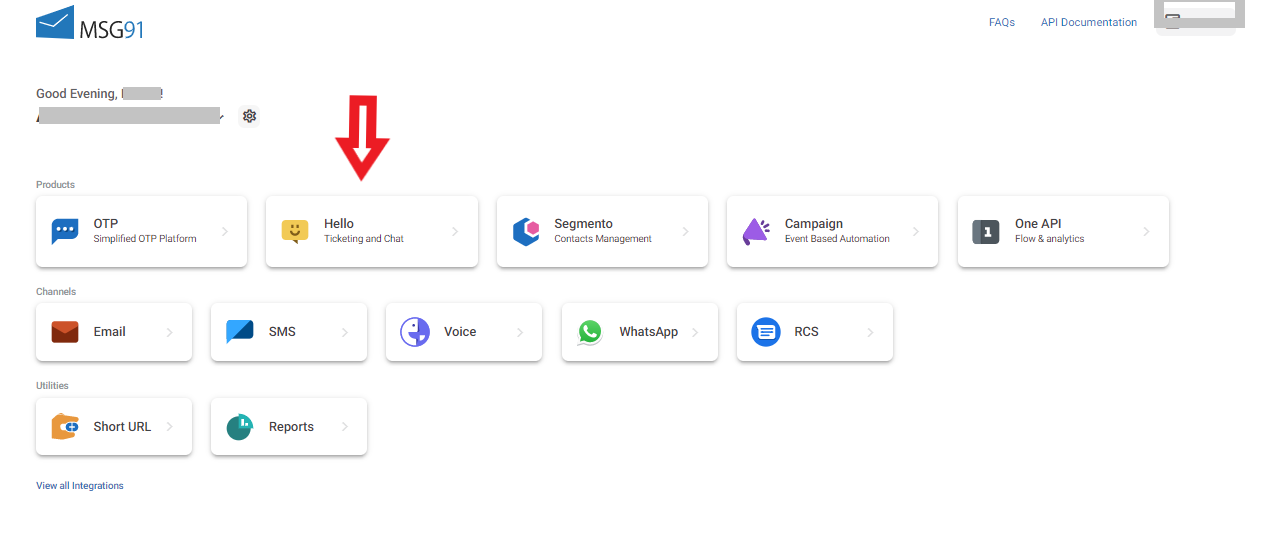 In HELLO, click on 'login to beta', its employee page is displayed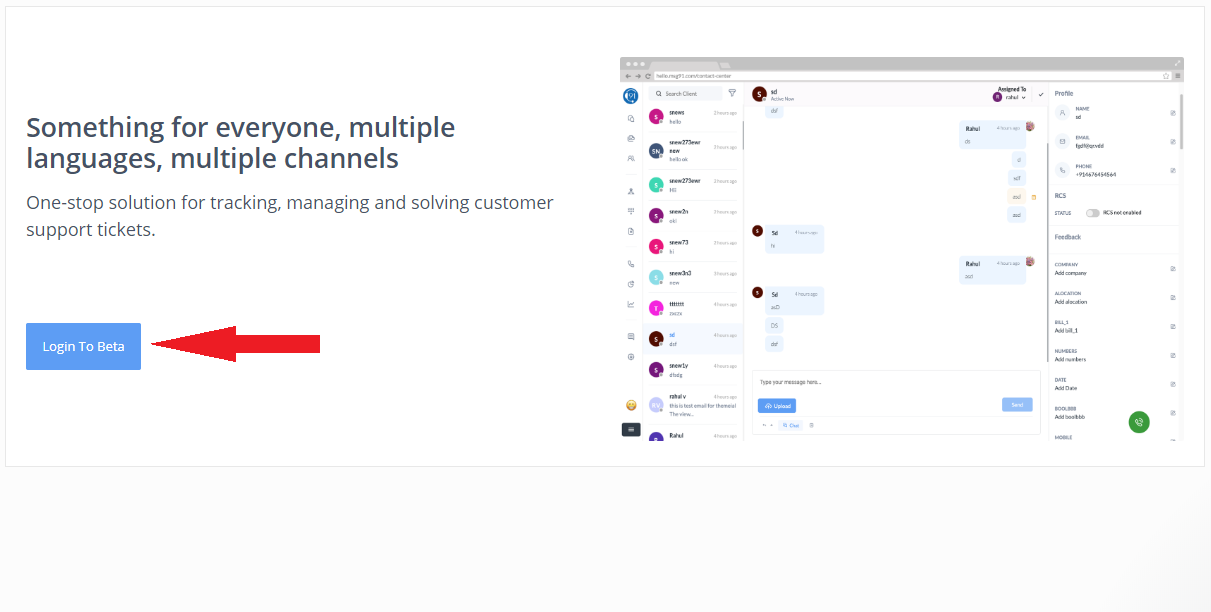 The user has the main account with MSG91 and does not have access to the contact center. If he wants to use the contact center, he must add himself under the manager.