How to download Whatsapp Reports
1. Select the Whatsapp channel from the MSG91 dashboard.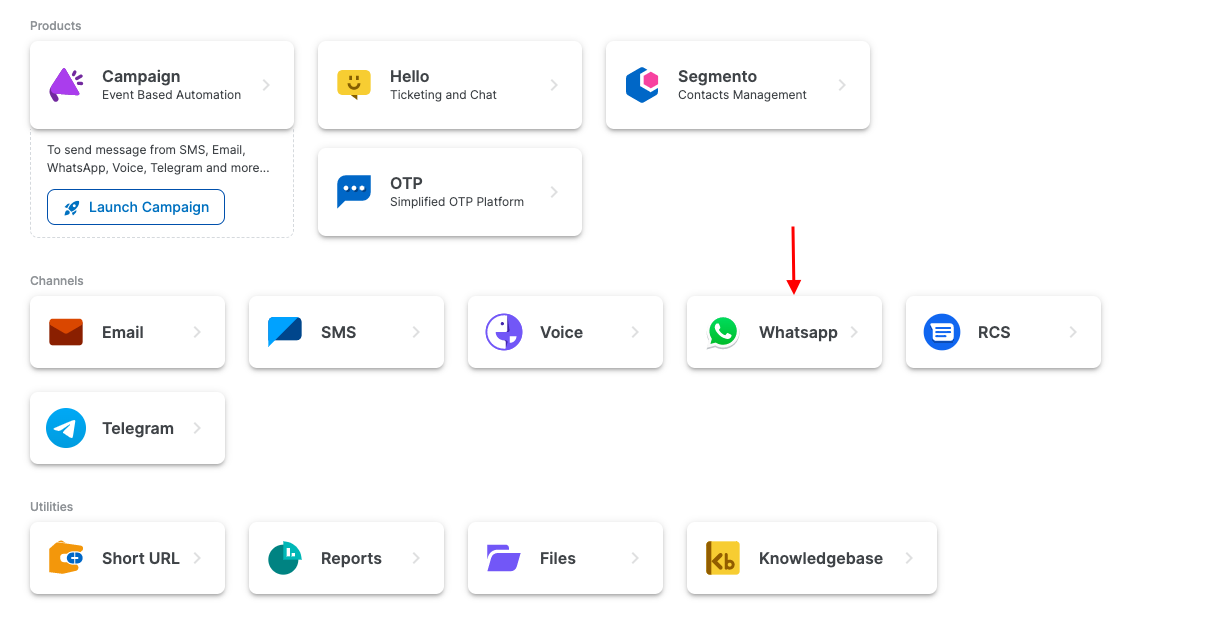 2. Go to the Logs section from the sidebar. You can filter the logs by date, integrated number, customer number, inbound/outbound, and delivery status from the Filter option at the top. Click on the Export option to download the report and select your timezone.
The report would be sent to the registered email of the account. Please check the Spam folder if not found in the Inbox.