How to give access to your MSG91 account to support team, in order to troubleshoot on an issue
Please note that this article only applies to wallet-based accounts and not credit-based accounts. Sometimes we need to access your account in order to check, identify, or troubleshoot an issue you might be experiencing.
It is important for us to obtain your consent before we access your account. By accepting our access request, you will let us access your account for a limited period of time.
Please refer to the below screenshots in order to check the Pending Admin Request from MSG91 and approve access for the same: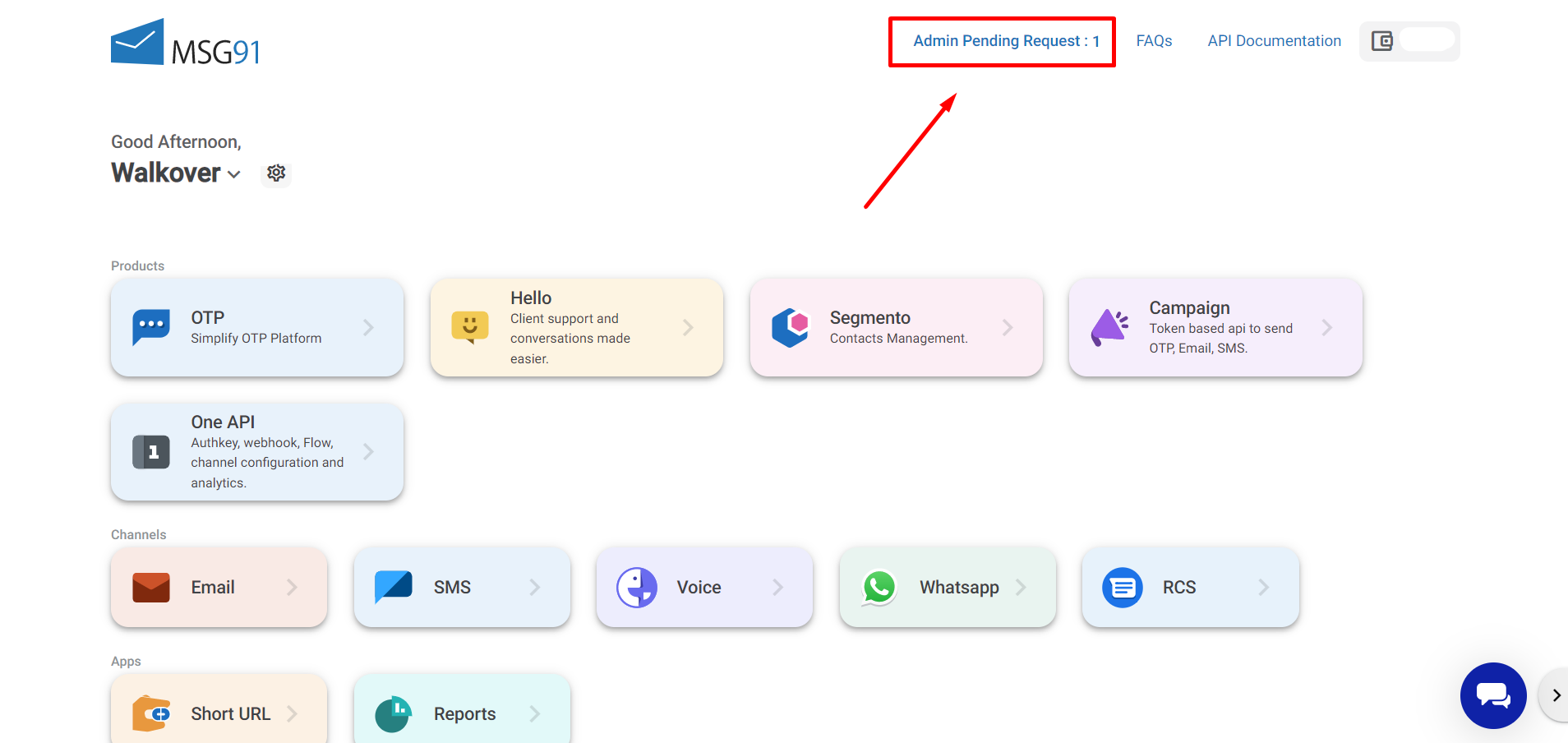 Once you click on Admin pending Request, it will open a new page from which you can click on the action button which allows you to either Approve or Decline the request.
When you click on Approve, it will ask you to select the duration for which the MSG91 team will be able to access your account (By default, it will show the duration requested by the MSG91 team. For example, in the above screenshot, we requested 5 hours of login access, hence it shows 5 hours by default.)

Please note by giving us login as access still we will not be able to access the Authkey page of your MSG91 account as it is secured by two-factor authorization.