The balance transfer is now easy and instant, anytime you can move your credits from one route to another. Follow the steps below:-
1. Login to your MSG91 account.
2. You can click on the bottom left corner of the panel at your initials.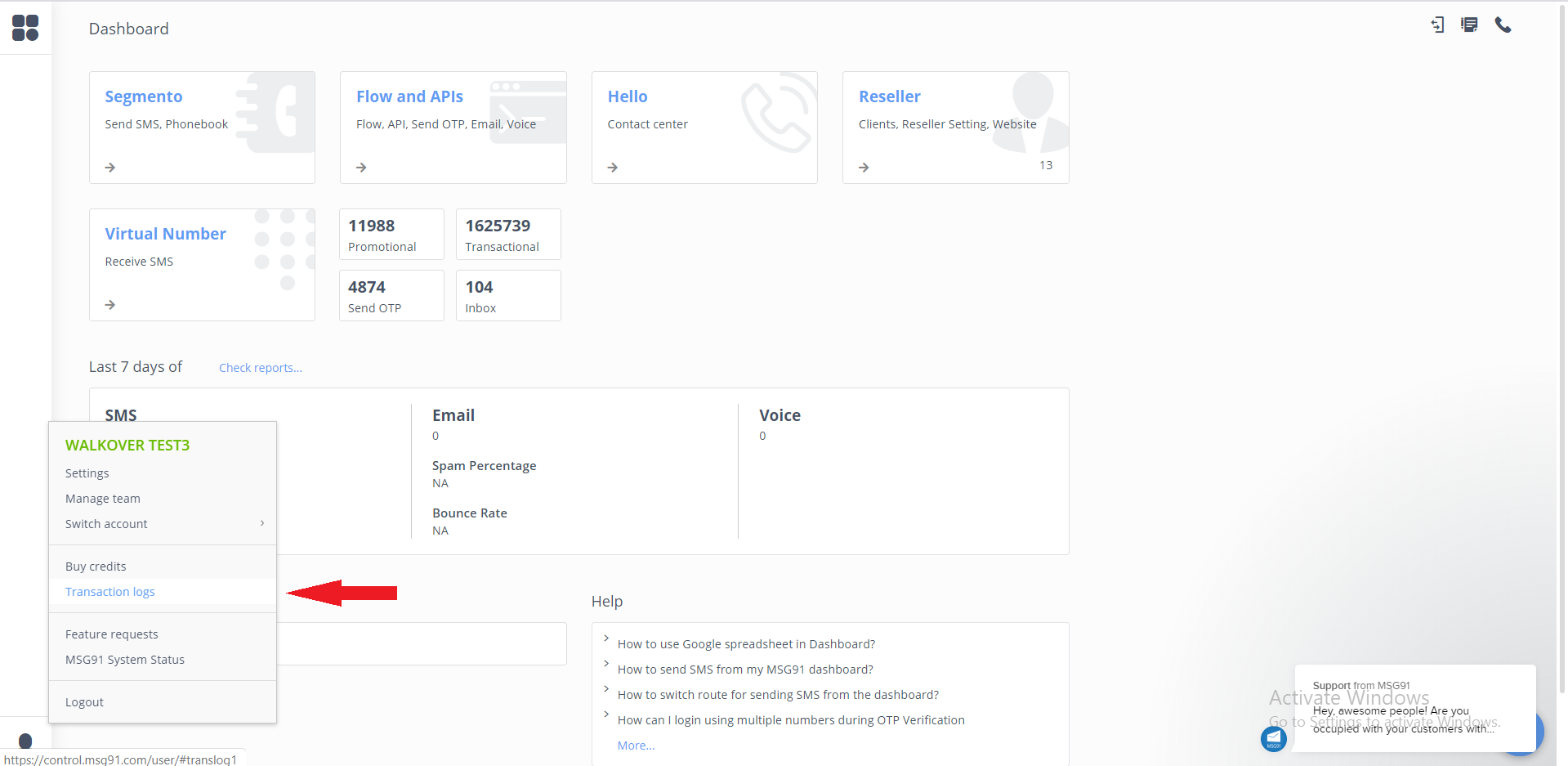 3. In the Transaction log, you will get an option of Move balance, click on it.

4. Fill in the required field and then click on "Move balance" you will see the successful notification pop-up.