How to send WhatsApp from Google Spreadsheet?
You can send WhatsApp directly from your Google spreadsheet by using this add-on without switching back and forth to the panel. This add-on is introduced to save your time and help you to send WhatsApp SMS efficiently to all your contacts from the sheet itself.
Follow the below-mentioned steps to send WhatsApp directly by using the sheet:
Install the SMS Sheet add-on from MSG91 in Google spreadsheet.
Step 1: Click on Extension, hover to Add-ons section, and click on Add-ons section, and click on Get add-ons.

Step 2: Search SMS Sheet or MSG91, click on it.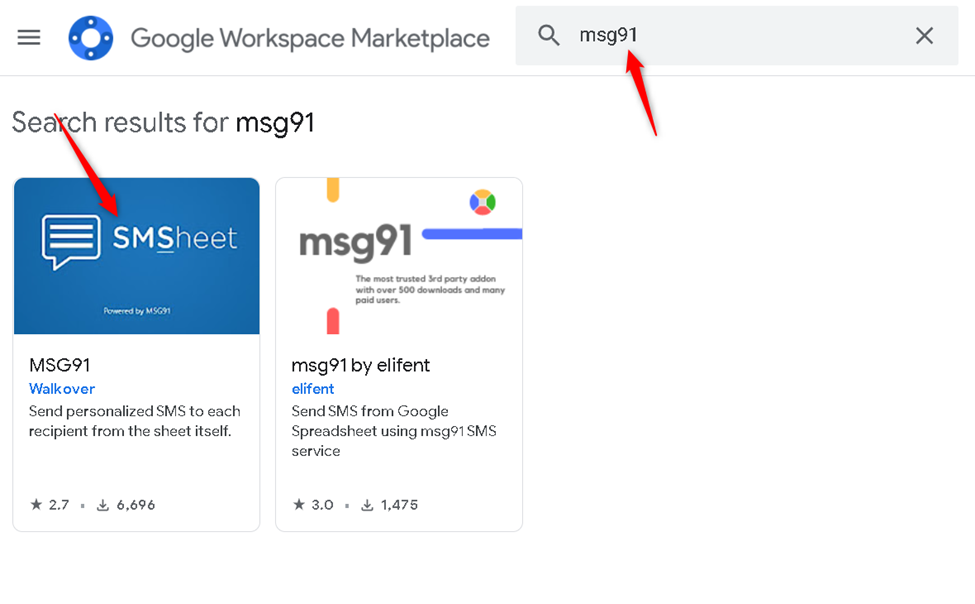 Step 3: Install the add-on.

For Sending WhatsApp:
Step 4: Click on Extension and hover to MSG91 and select WhatsApp.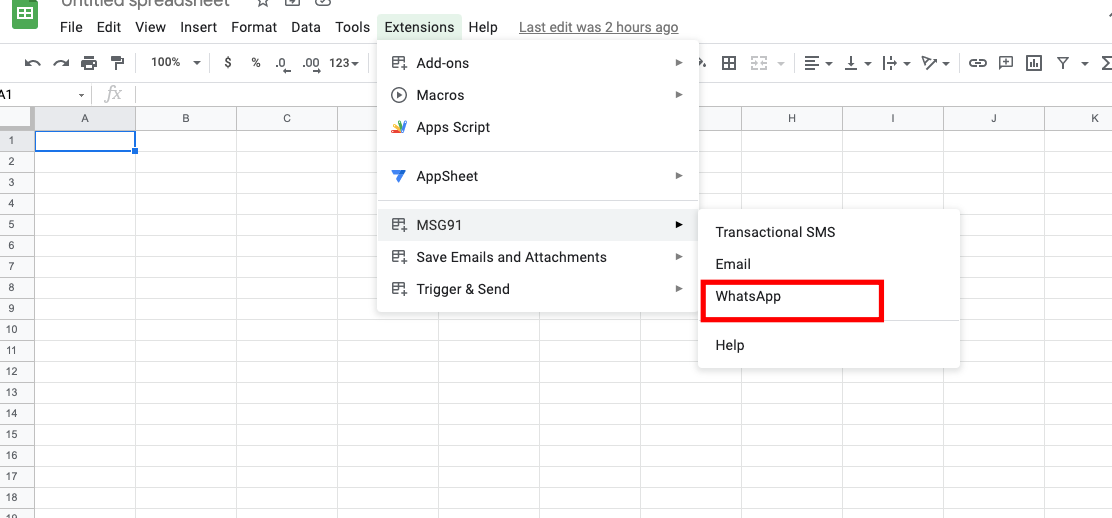 Step 5: Login with MSG91 using Authkey and Email Id or Mobile. You can get Authkey by login to OneAPI Dashboard in MSG91. Enter the validity duration 2hrs/3hrs/4hrs from the drop-down and click on Submit.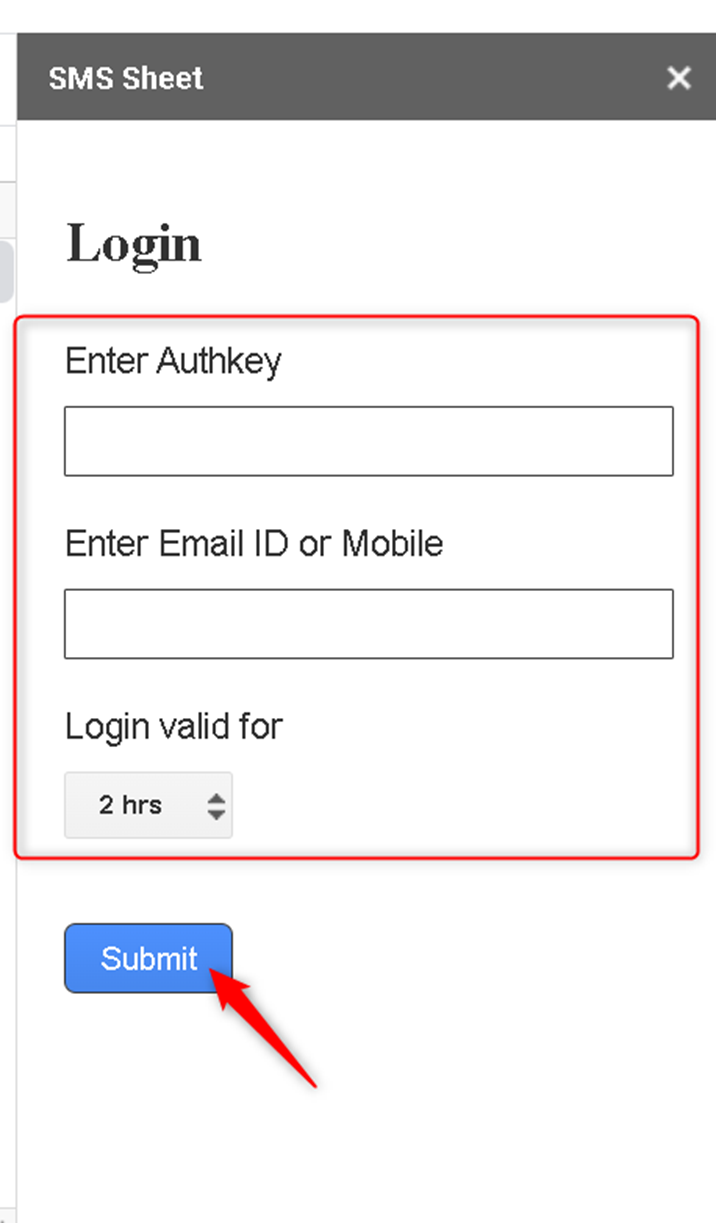 Step 6: Enter OTP received in your email id or registered phone.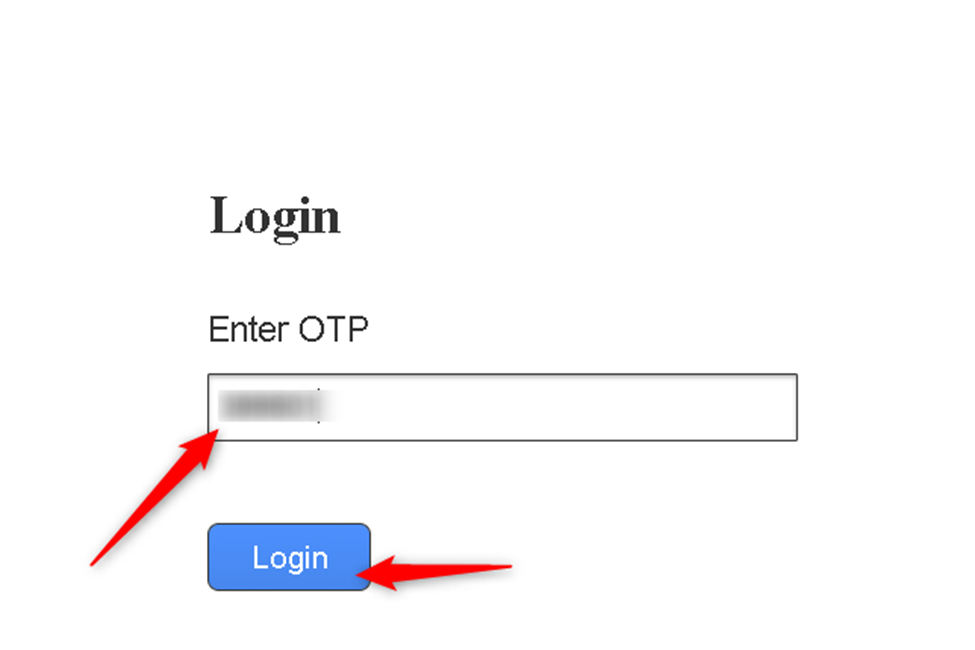 Step 7: Once you logged in successfully, you will see the options as below: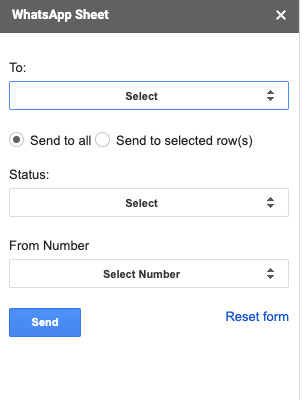 Step 8: Hope you are ready with your sheet, now select the column in which mobile numbers of recipients are saved. Select whether to send all the contacts in a particular row or specific people

Step 9: Next is Status, you need to select the Blank Column for the status, this is for the random id which will get generated as a response.

Step 10: Select from the Whatsapp number which is active in your account.

Step 11: Once you select the From number, a new option to choose the templates will come.

Depending on your template body, the variable, header, etc will come to choose.
Step 12: If your template has a variable, it will show the option as below to choose the variable field column.

Step 13: Click Send, once you click on send you will see a successful pop-up like below.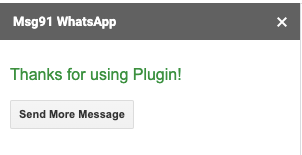 Step 14: You will get the response in the selected column as below: