How to subscribe to email services
1. Login to the MSG91 user panel and click on Email.
​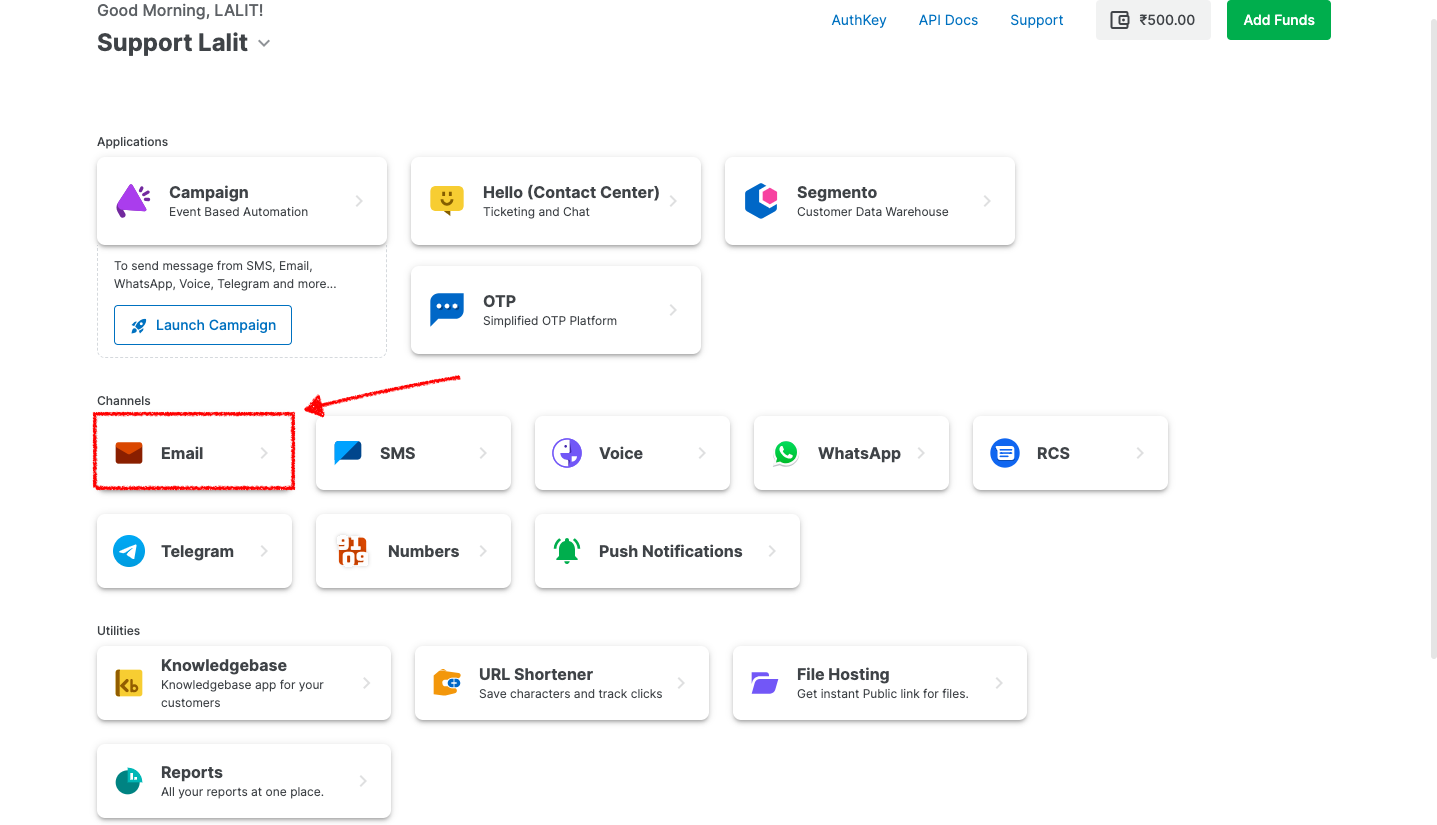 2.  The email dashboard will be open and then click on "Subscription" and select the plan accordingly.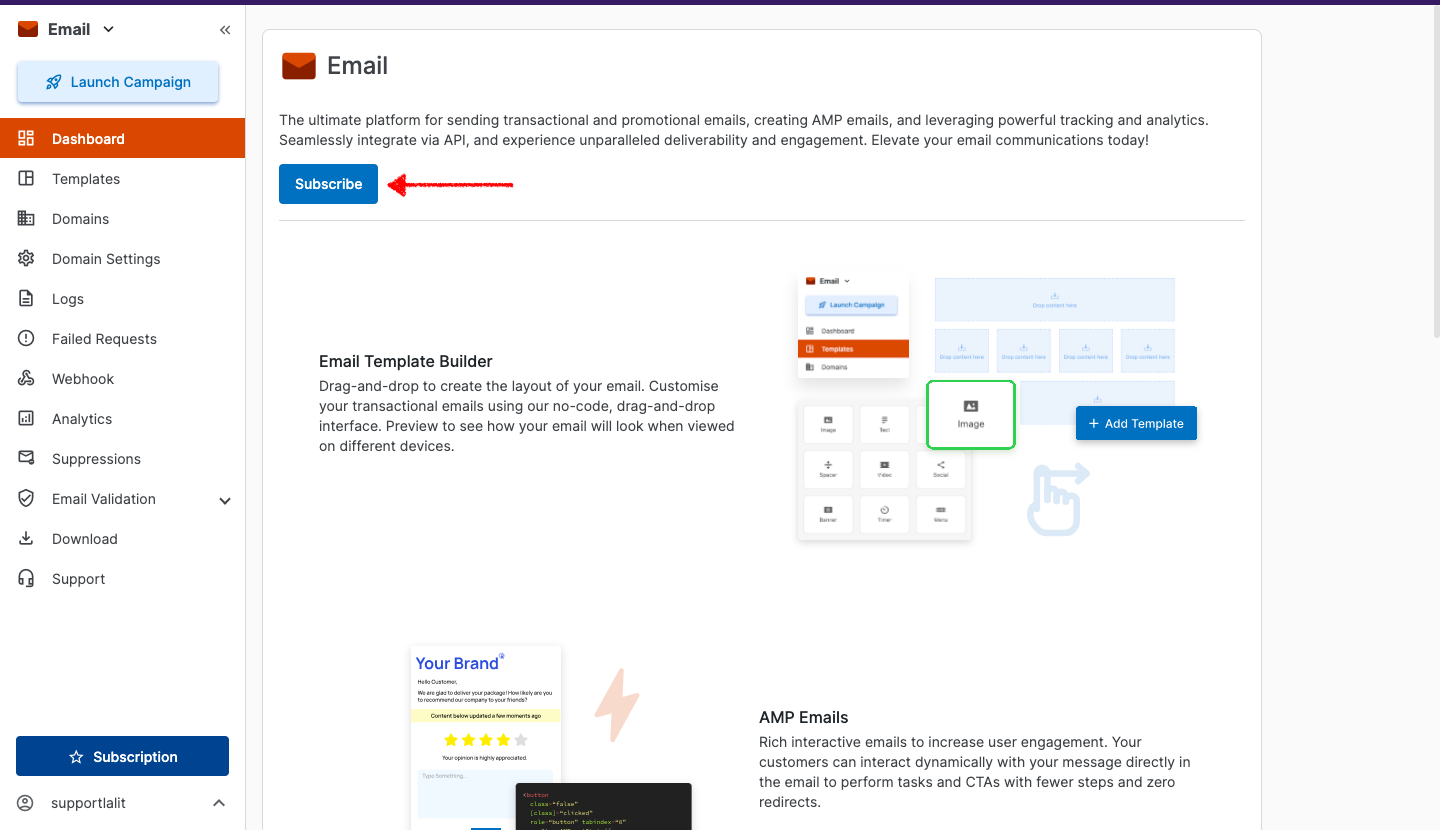 3.  Click on "Subscribe" depending on the plan you would like to go for. For the paid plans the amount will be deducted directly from your Wallet balance.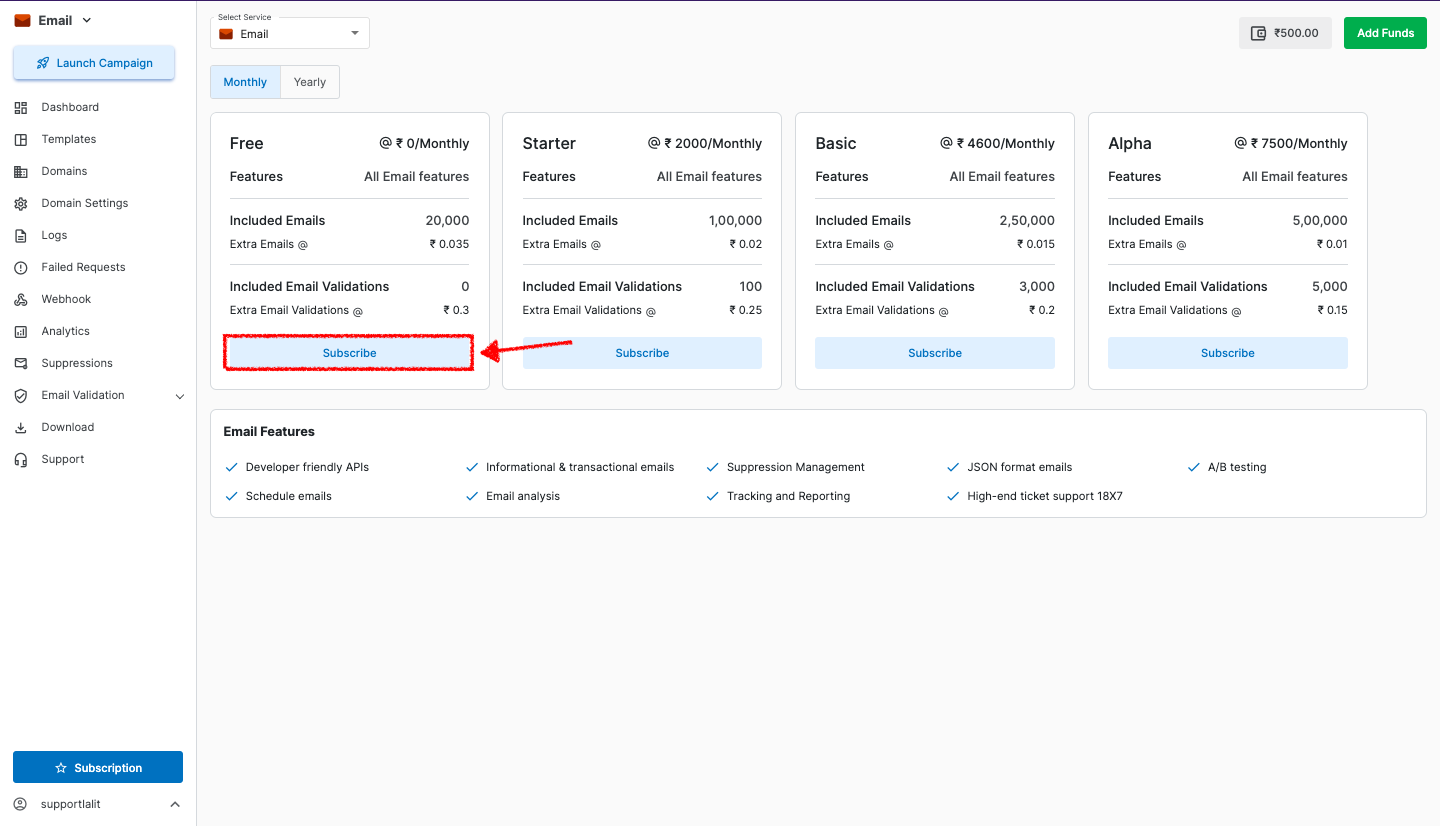 4. Over-usage limit: It defines the number of emails you wish to send after the consumption of free emails in the subscribed plan and the further email will be allowed to be sent as per the over-usage limit and the post-paid billing will be done accordingly. Post-billing will be as per the cost mentioned in the subscribed plan. Example- In the free plan, it is 0.035 per email.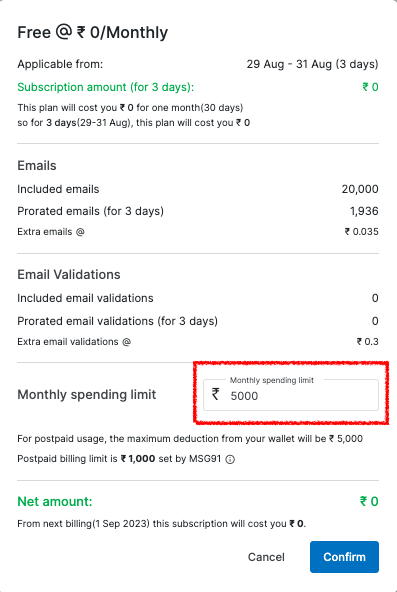 5.  Once the usage limit has been selected, you will see the net amount payable. Please note that the net amount is calculated on pro pro-rated basis. For example, if you are opting for the Starter plan on the 10th of the month then we will calculate the net amount by multiplying the per-day amount by the remaining days in the month. You can click on confirm to subscribe to the plan.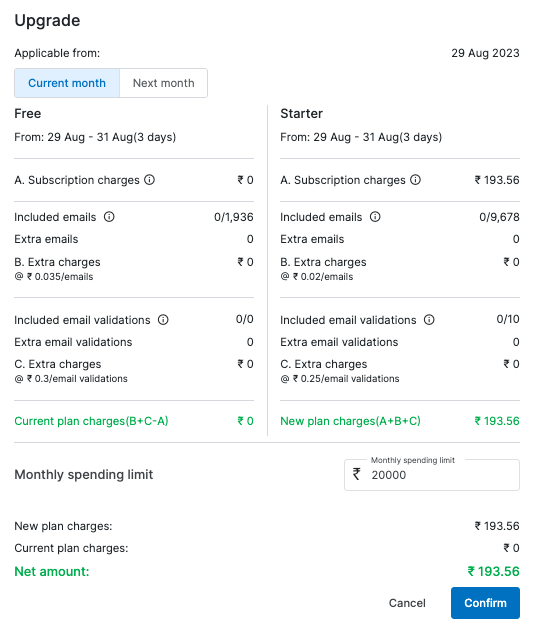 6.  Plan will get subscribed successfully and you will find the option to upgrade & the option to purchase a new plan.  


LALIT PURVE

29, August, 2023
Did it help you?
How can we make it better?