How to use Voice Services
MSG91 is pleased to announce that our Voice service is now available to all of our wallet subscribers. Log into your MSG91 account and click on the Voice tab in order to use our voice services.
Once you are in, you can click on the Files option, then click Add File at the top right corner. Select the type of file you want to upload: Upload (.wav format only), Text to speech, Record from phone, Record from browser.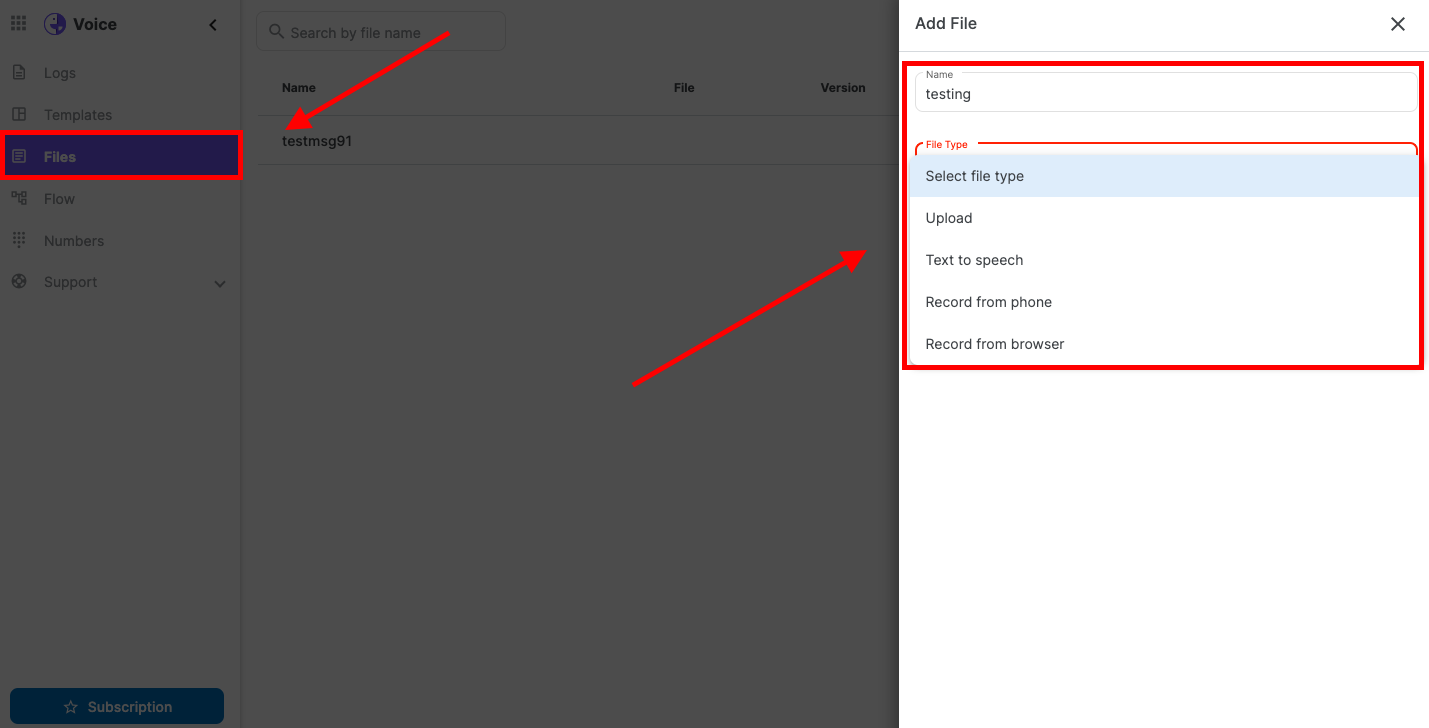 Select Voice Name, which is the language of the audio file, and then click Save. After the file is added, it can't be deleted or edited, but it can be edited or renamed.
After the uploaded file is approved, you can add the template by clicking on the Templates button and then clicking on Add Template here. Use @ to add files and # to add variables (variables can only be numeric).
The created template will be used for sending Voice calls via API- Voice API
Logs for your voice services can be found in the logs section. The details that will be available there are Time Start, Source, Agent, Caller ID, Destination, Duration, Billing Duration, Charged, Status, Type, Direction and Recording. You can even use the Filter option in order to  sort logs in order to quickly organize your data and to find the data that you want.
​

​

By clicking on the number button you will get the Caller ID assigned to you by MSG91 which you can assign in various ways:
Directly to a team member added your account

To a team added in your MSG91 account

To an existing voice Flow created in your account.

No Flow assigned.