Check the reason for the failed API by clicking on the SMS Dashboard. Click on Alert and you will get the error with code and count.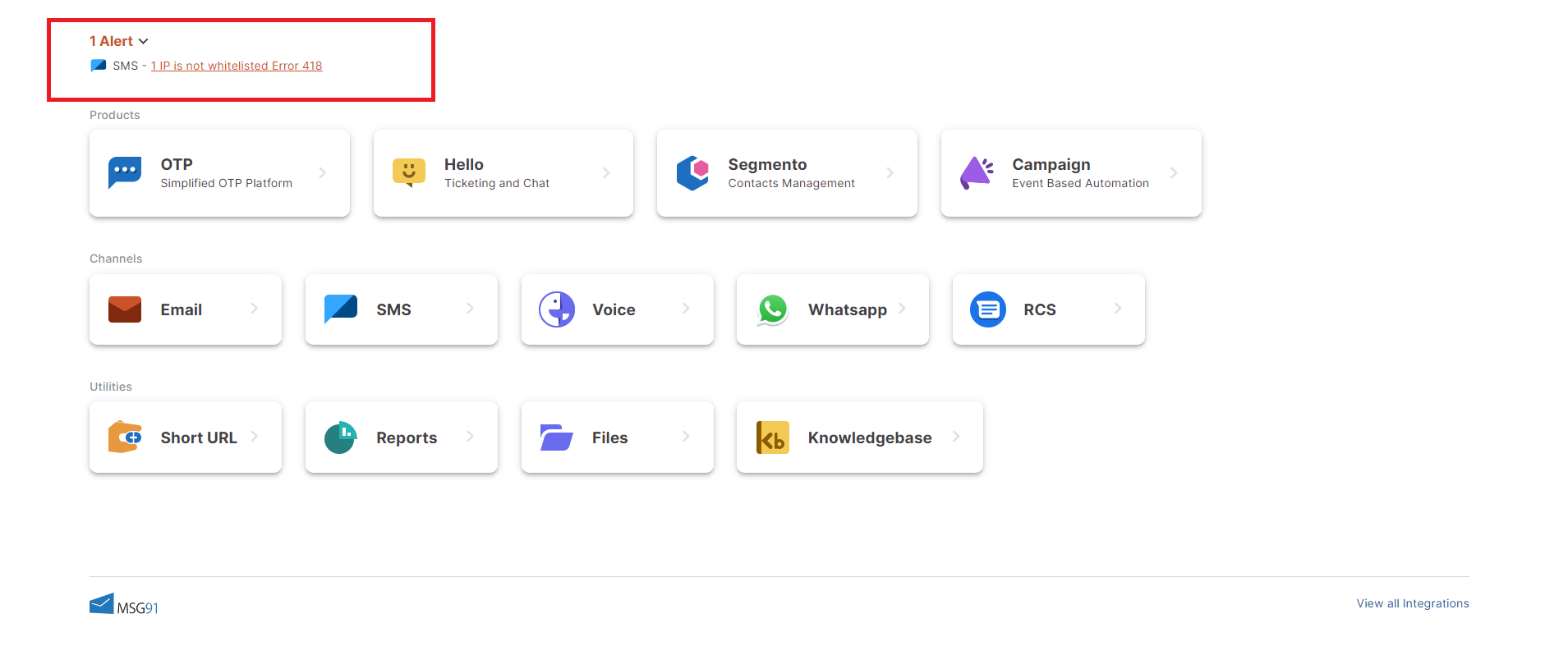 By clicking on the failed request, you will be redirected to the Failed Logs section. You can directly check from failed logs from the SMS section =>Failed Logs. You can find the Request ID, Date, and Time on which the SMS was sent, Sender ID used, User IP, mobile number to which the SMS was sent, the message which was sent along with the reason why the SMS failed.


You can click here to see all the error codes.