MSG91 Introducing, the latest innovation in WhatsApp's interactive messaging feature! 
WhatsApp offered several interactive messaging features designed to enhance business communication and customer interactions. In this article, we'll show you how you can engage with your customers in a more personalized and efficient manner.
​

The best thing is that you don't require the WhatsApp template for this feature.

If your account is registered with Meta/FB Cloud, then only these messages will function. You can send these messages during a 24-hour session window.
Here are some of the interactive messaging features available in WhatsApp for Business:
Buttons: Businesses can use buttons in their messages to provide a more interactive experience for users. These buttons allow users to choose from a predefined set of options, making it easier for them to respond to or interact with the business. For example, a business might send a message with buttons for "Yes" and "No" options, allowing the user to respond with a single tap.

Here is the API documentation for this.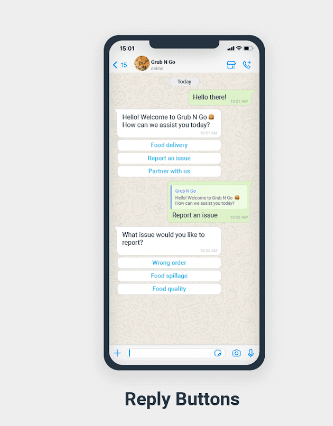 Quick Replies: Quick Replies enable businesses to create pre-set responses to commonly asked questions or queries. When a customer sends a message with a specific keyword or question, businesses can use quick replies to provide instant and relevant responses without typing the same message repeatedly.
List View Message: The List View Catalog feature simplifies the shopping experience for customers and facilitates seamless communication between businesses and their potential buyers on the WhatsApp platform. If any business wants to showcase its product offerings without the need for a separate website or online store.   - API Documentation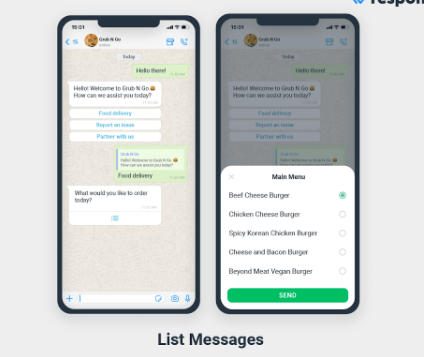 Single Product catalog: Businesses could create a catalog containing multiple products, each with its own image, name, description, and price. Customers could then view the entire catalog and add the product to the cart without browsing the website.  - API Documentation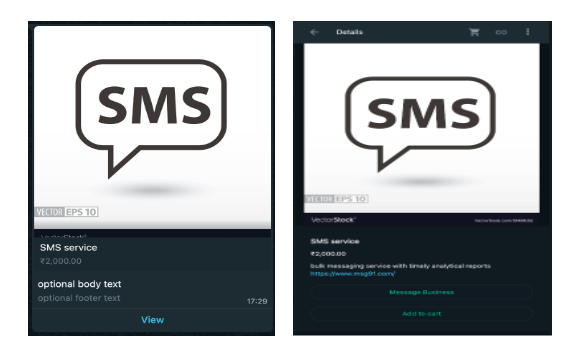 sweety vaishnav

7, August, 2023
Did it help you?
How can we make it better?