Where can I find my authentication key?
1. Log in to the MSG91 panel and select the Authkey option from the username dropdown. You can also access this dropdown from the bottom left if you are inside any service dashboard.
2. Enter the registered mobile number and verify with the OTP you will receive on the registered number.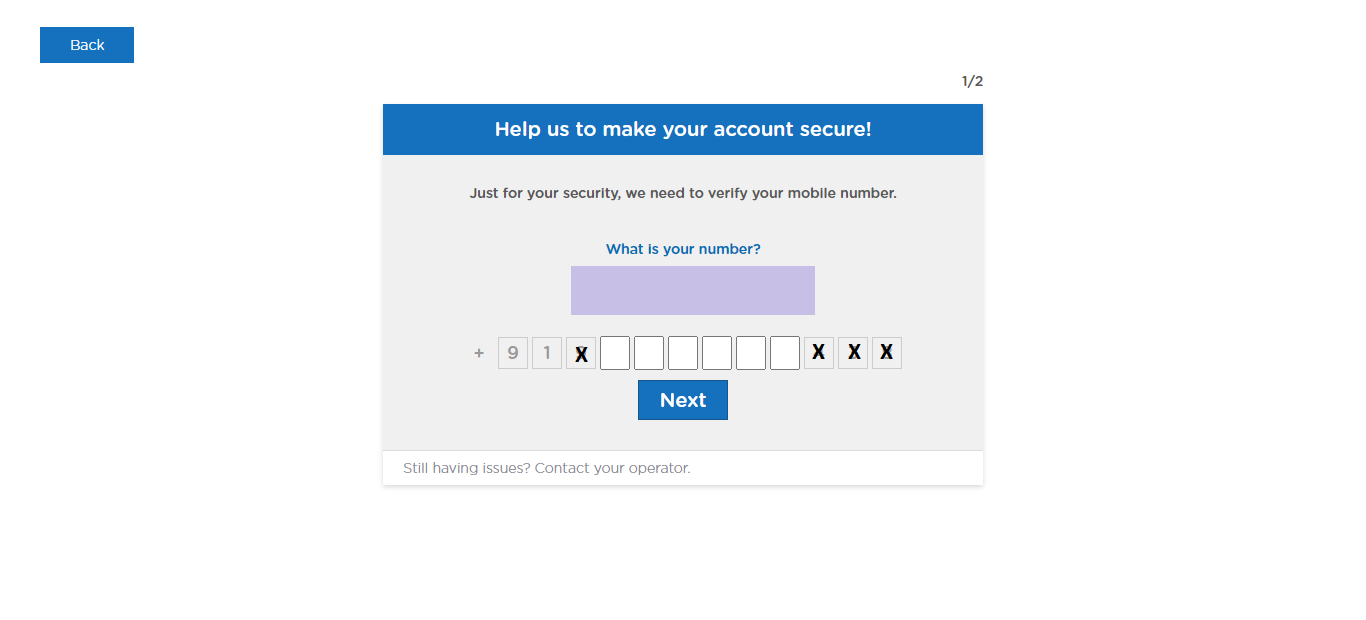 3. Find your Authkey here. There is an option to copy it.

4. Click on the three dots to check in details.

5. AuthKey and its details can be seen. Toggle the "Action" option to disable your Authkey. You can enable the same by toggling "Action"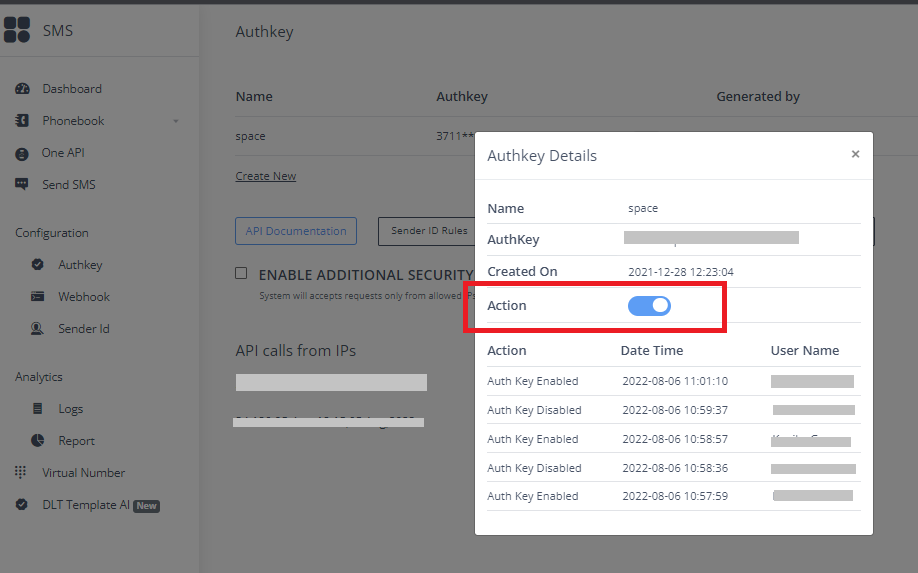 How to create an authentication key?
1. Click on Create new after following the first two steps mentioned above
2. The tab as shown below will get opened.
3. Name the Authkey as per your preference and select "where are you integrating". Please make sure there is no special character in this section. Remove the comma "," to avoid below mentioned error.
A new authentic key will be created.