Where to find the SendOTP API? How to get Template ID?
Check the below article or just check this quick video - https://youtu.be/gvXtmhREnHM
Create Template
Login to your account and click on OTP.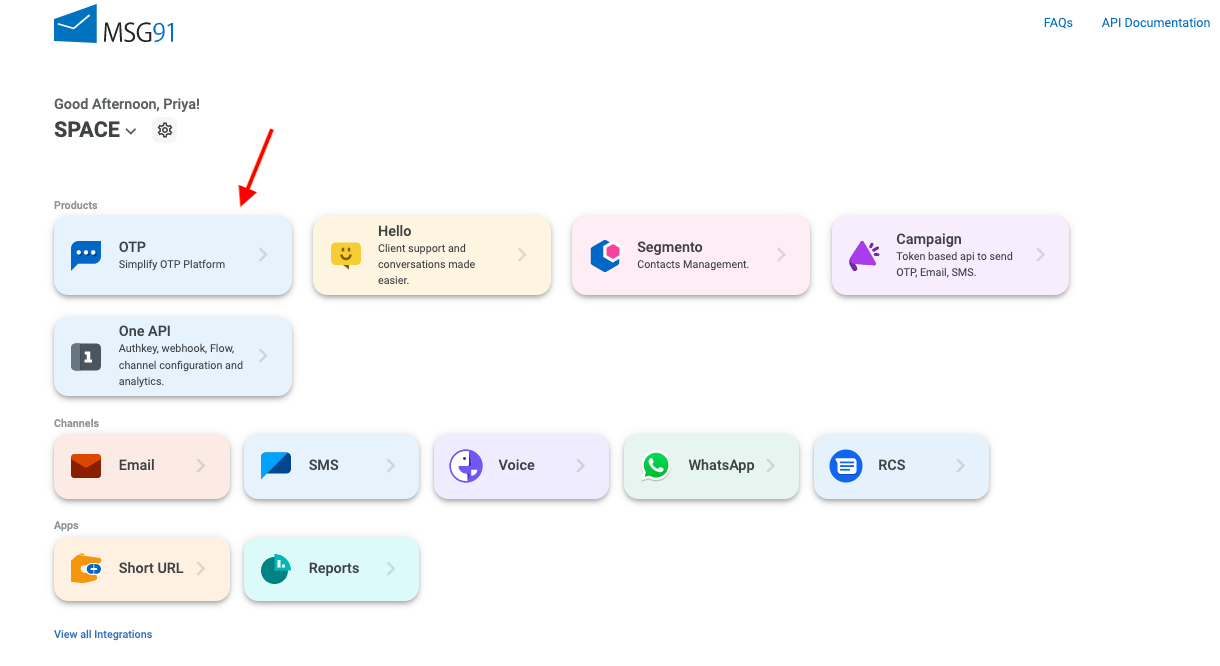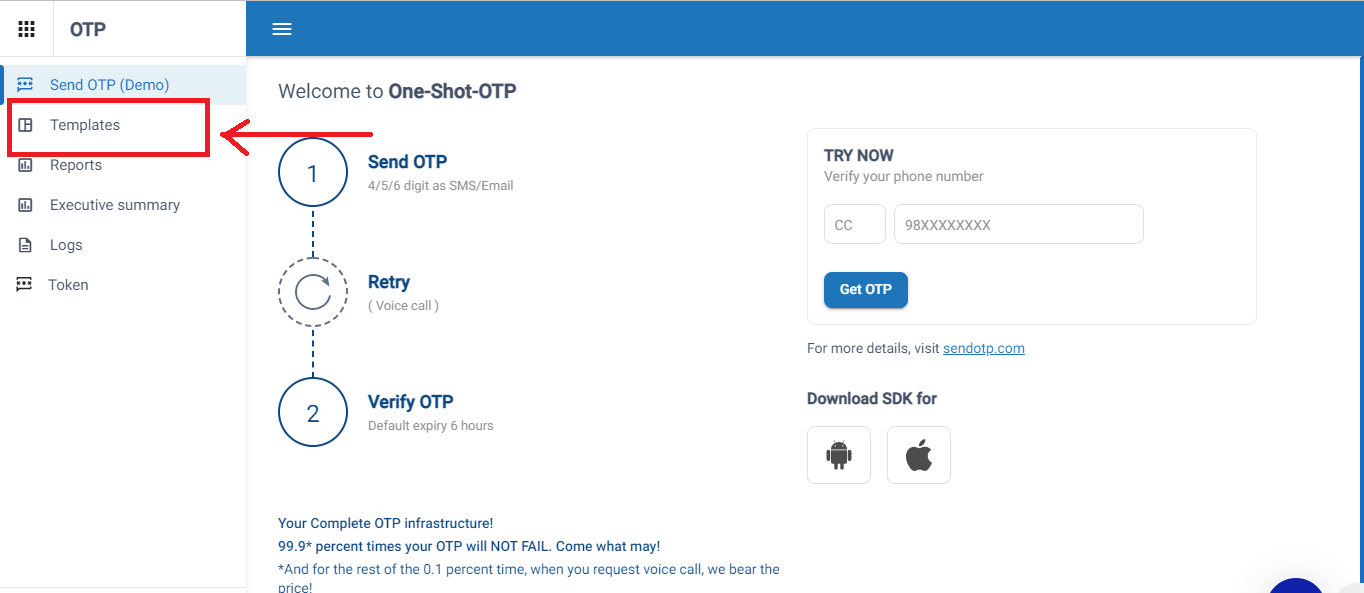 Click on the "Add template" option on the top right.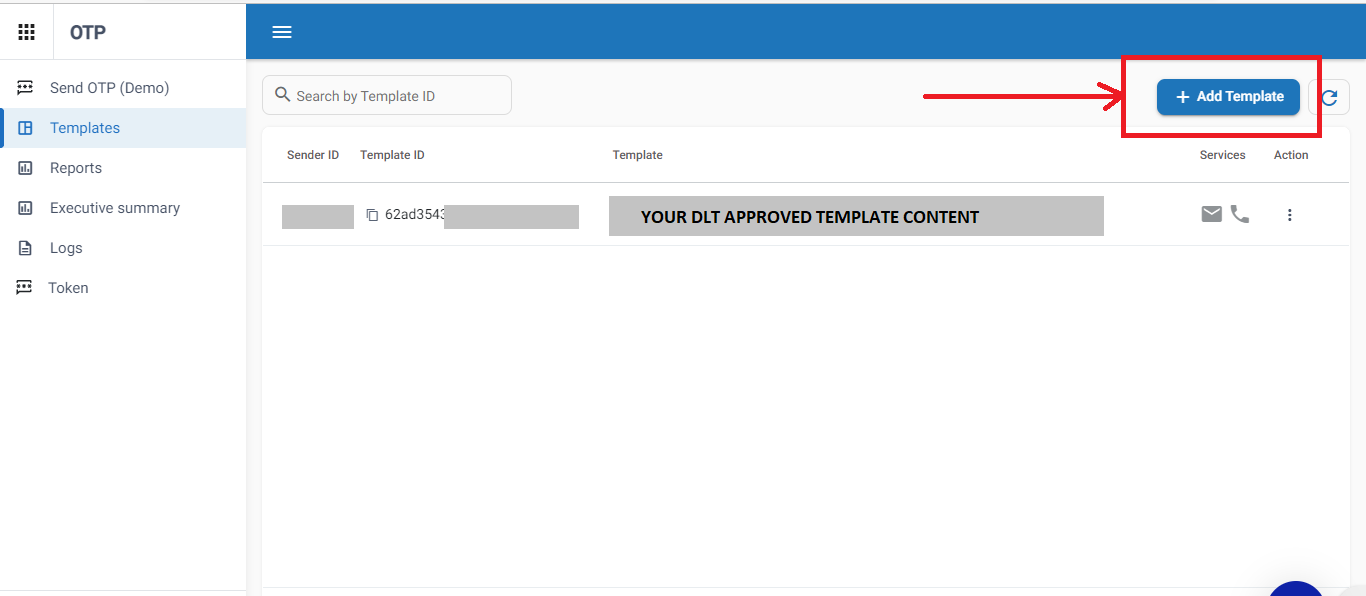 Fill in the details as required in the below fields. Once done, scroll down and click on the "Add Template" button.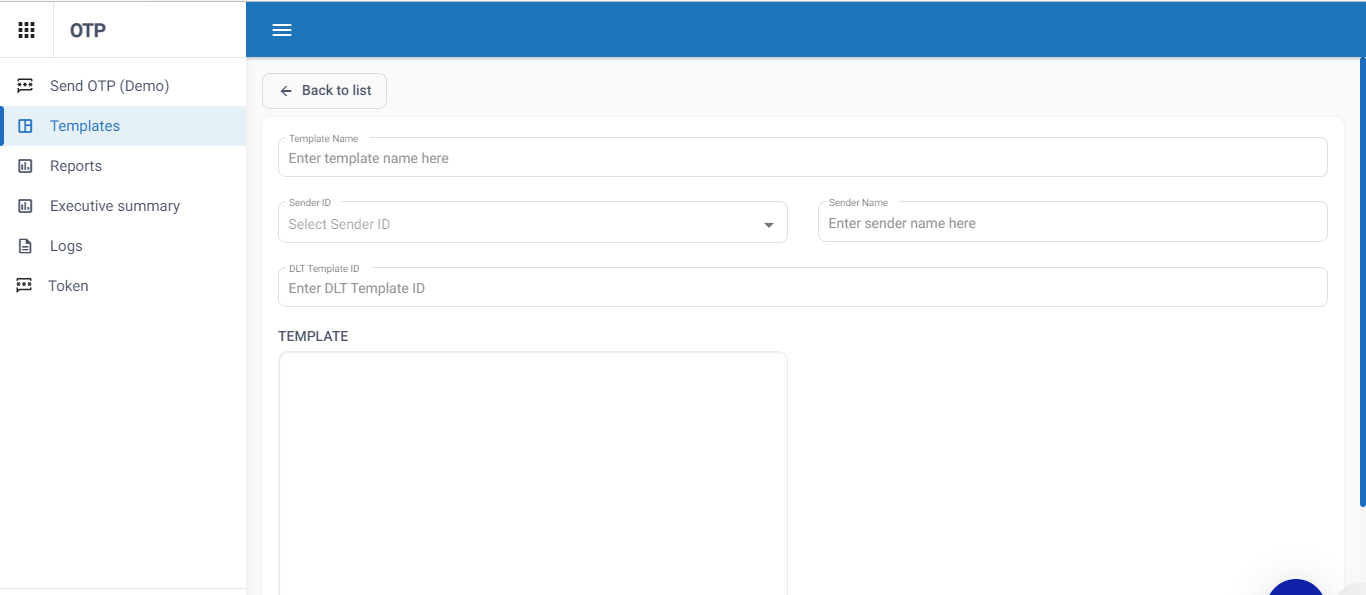 You will see the template ID here which is to be put in the Send OTP API


API Documentation: https://docs.msg91.com/p/tf9GTextN/e/B1NUt3C8MY/MSG9