How can I contact support?
You may contact our support team via three options:
Chat support:
In your MSG91 account click on the "Chat widget" and type your query to our support executives for an instant response.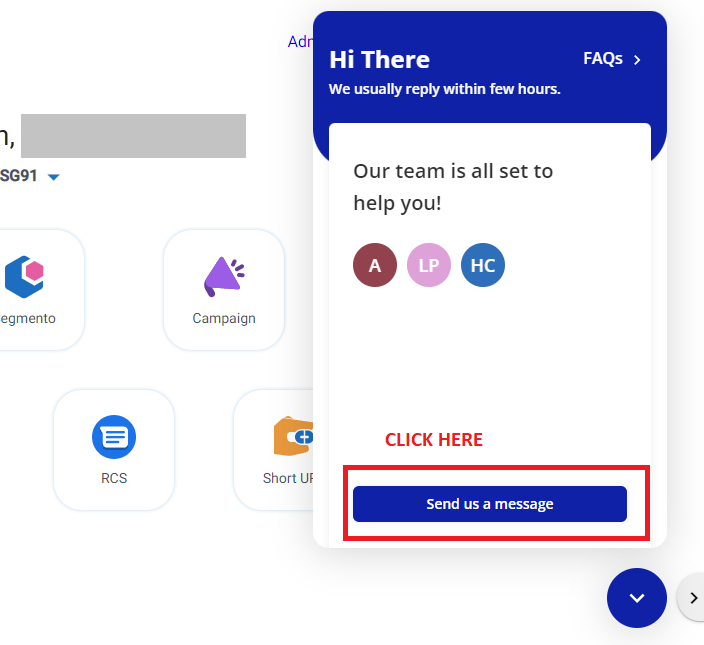 2. E-mail us at

[email protected]

The unique ticket will get created and one of our support executives will help you with the resolution via email itself.




3. Schedule a google meet

Refer to our contact us page: https://msg91.com/contact-us/ and schedule a video g-meet with our technical experts. In g-meet you can share your screen to show the tech expert what the exact issue is and the resolution will be provided in real-time.




Steps:
Scroll down and select any of the 4 events shown (as per your inquiry)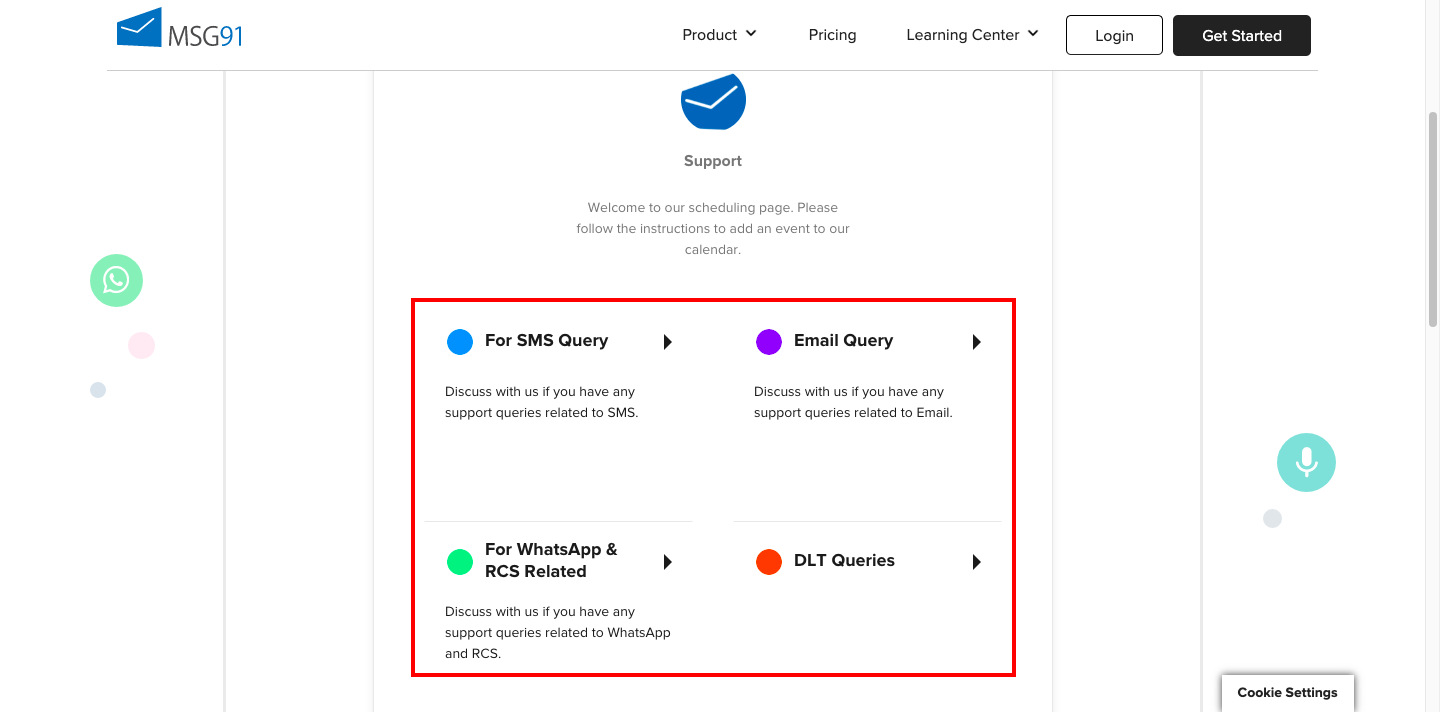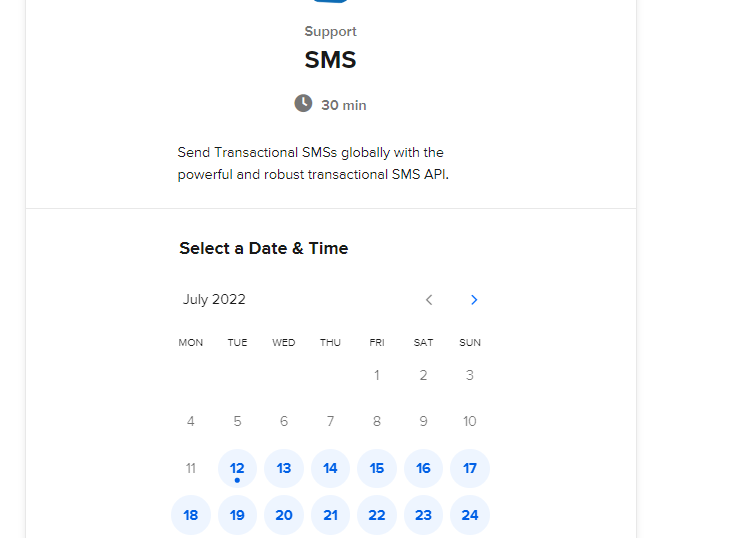 Select the time available and suitable to you, Click "Confirm"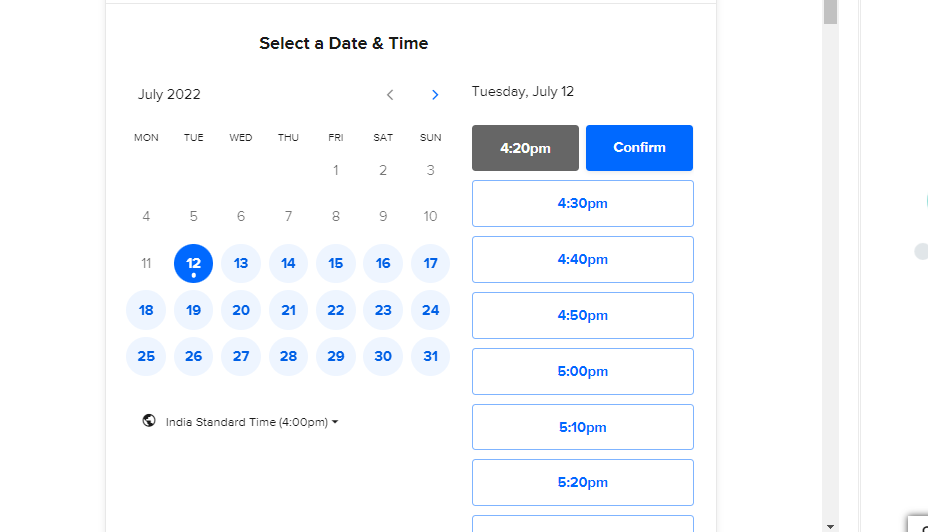 Enter your name, email, and mobile number, add a guest (if any) and add a note regarding your query, it will help our expert to prepare for the g-meet prior to the actual meet.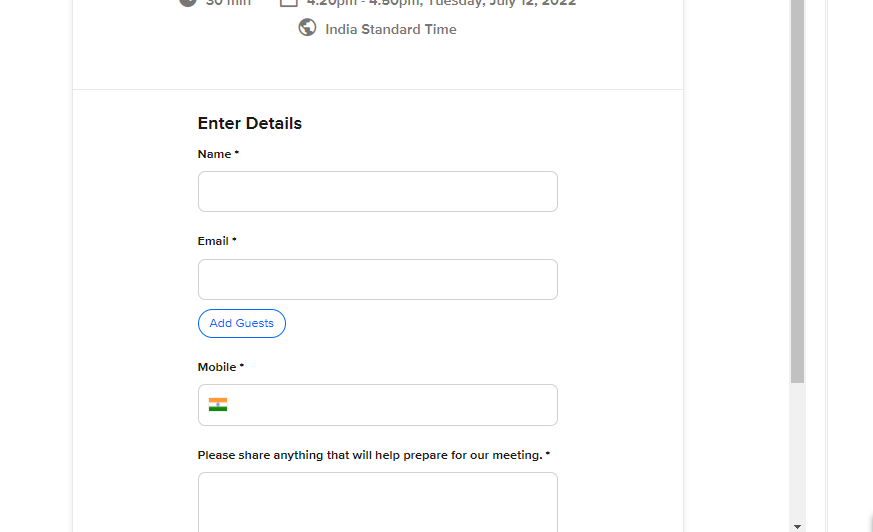 A g-meet link will be sent to your provided email address.