How can I get the delivery reports on my Webhook URL?
Follow the below-described steps to get the delivery report on your desired webhook URL:
1. Login to MSG91 panel -> Click on One API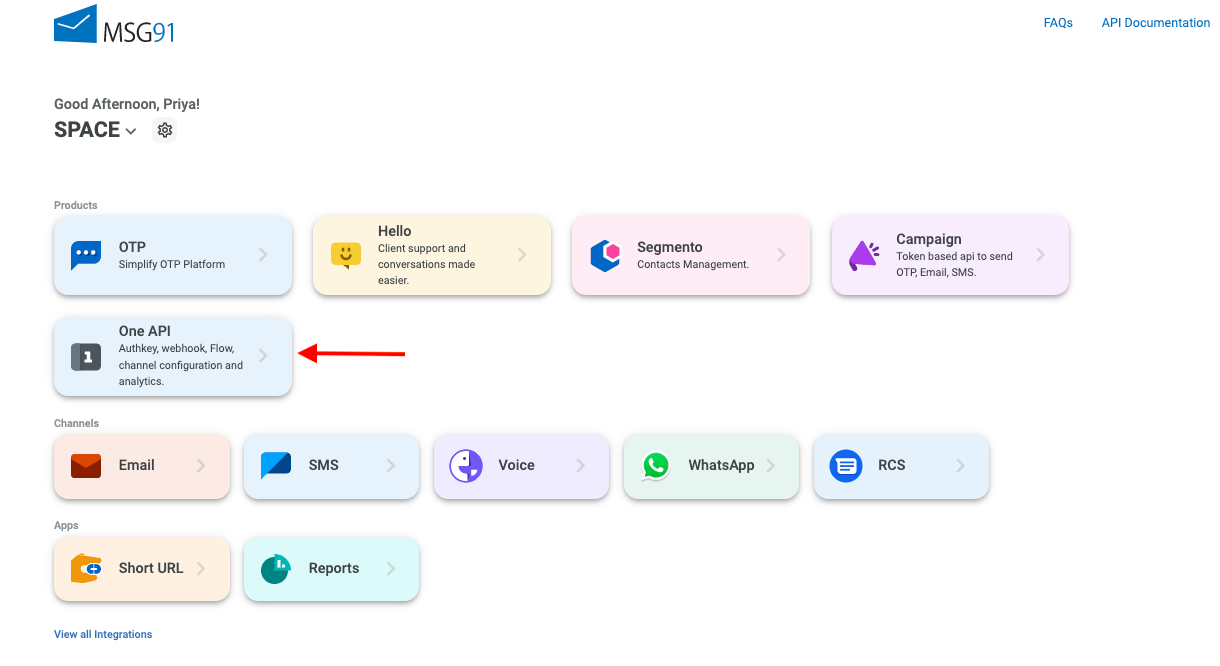 2. Go to the Webhook section and enter your webhook URL in the box given and click on Save
3. Now our system will automatically push the delivery report to the saved URL.
#Note: For debugging or demo purposes you can use http://httpdump.io to have a testing callback URL.