What is segmento and how to send emails using it
Segmento is a contacts management system. Segmento helps in achieving the below actions:
Run targeted campaigns
Personalize marketing content
Automatically segment distinct customer groups
Subdivide and send relevant user content
Filter out inactive customers
Access only the needed data
There are multiple ways of uploading the data in Segmento:
1. Using ADD option: PFB, option to start adding the contact manually.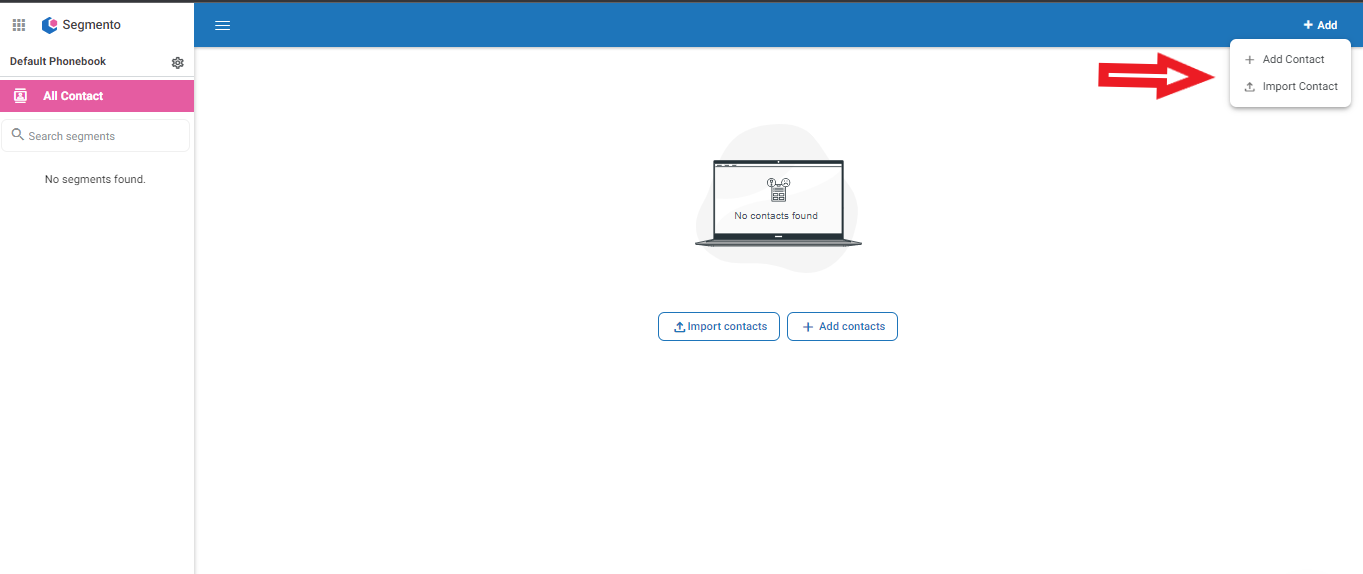 The same attributes get available at the time of adding the contacts, which can be used as a key field to bifurcate the contact in the future.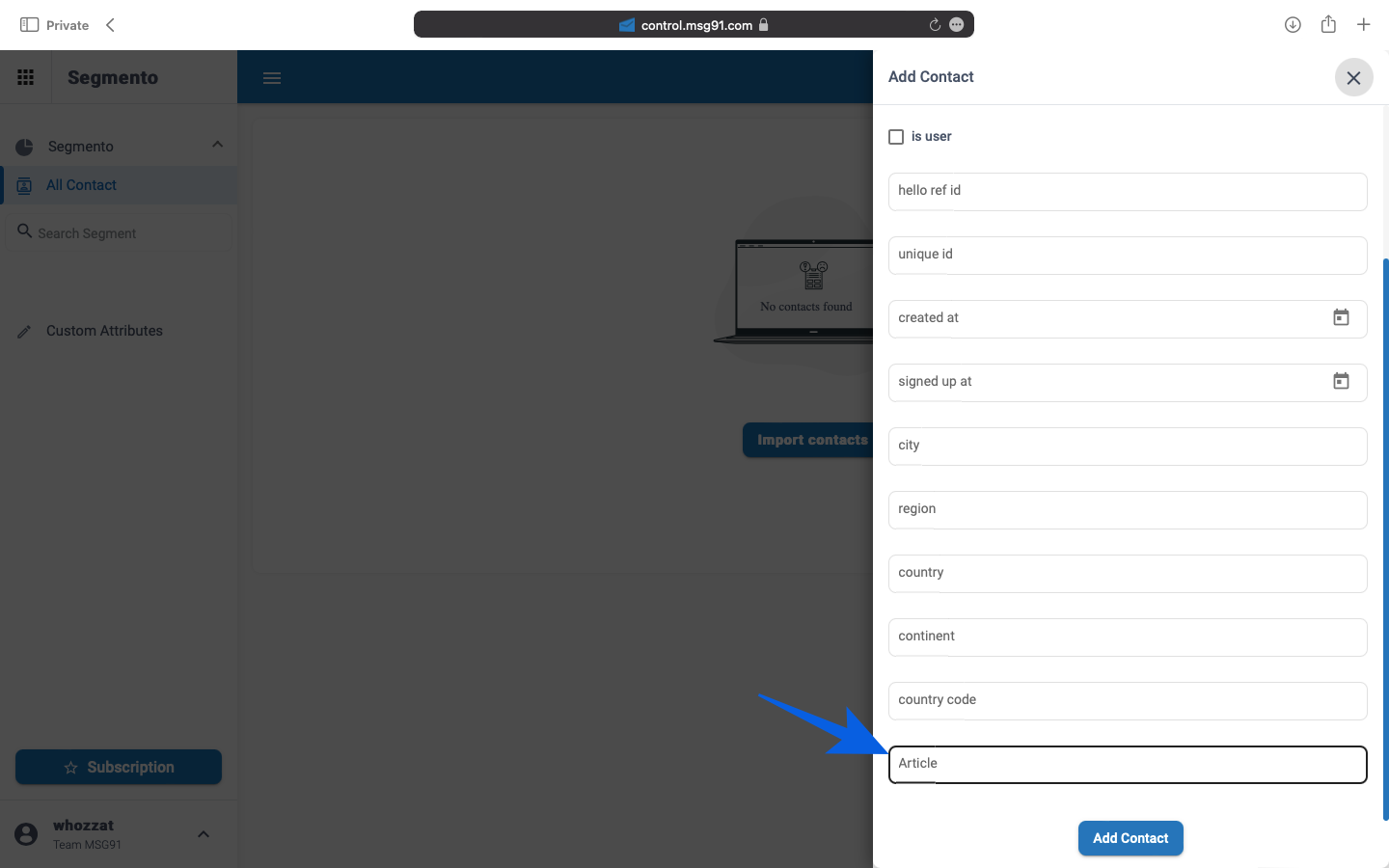 2. Import contact: An CSV excel file that contains the data of your contact can be uploaded using this option.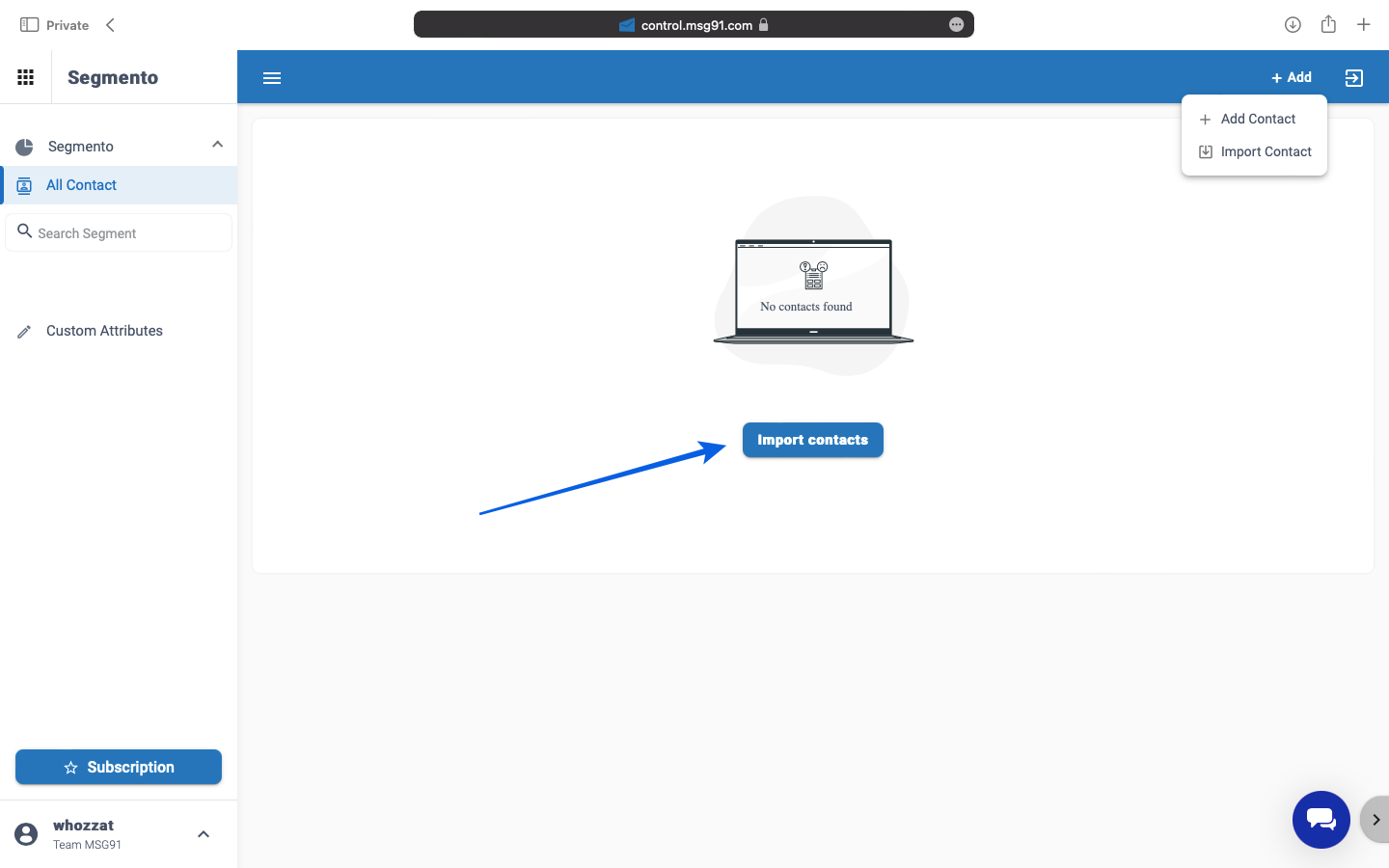 Filtering data using custom attributes:
Once the contact is added under the "All contacts" option user can later filter the data on the basis of the attributes set & can send the communications to a specific set of audiences.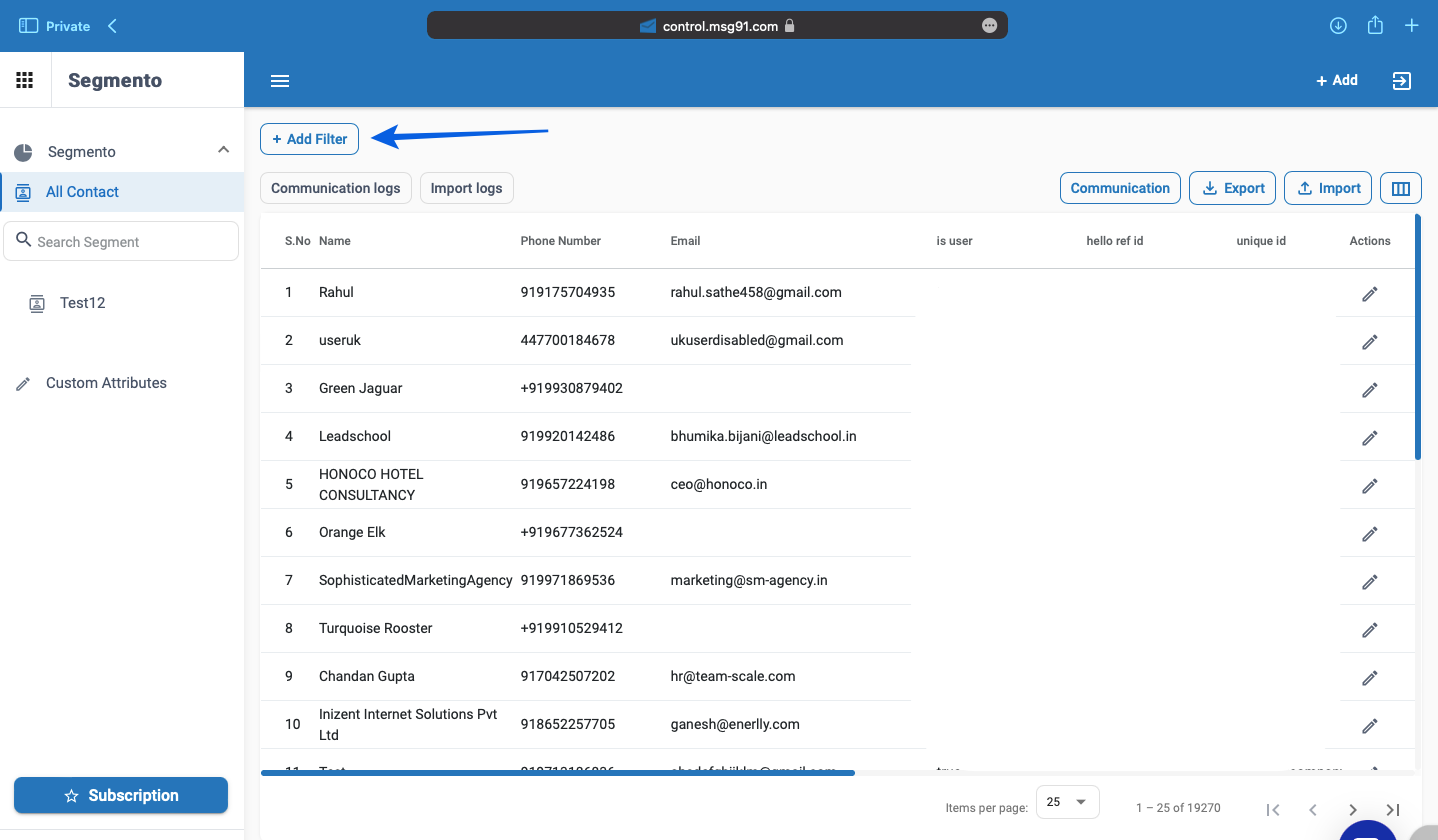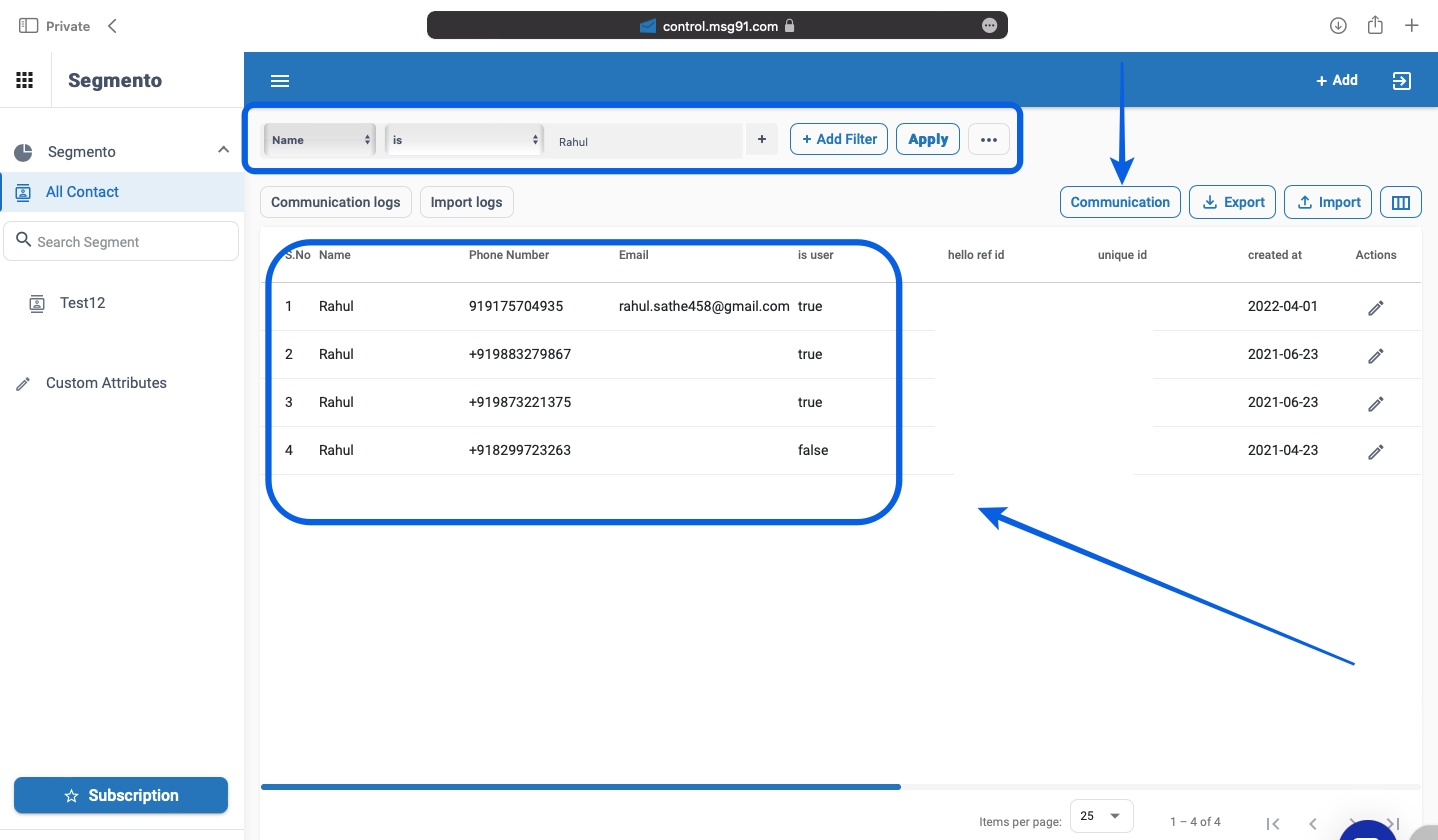 Sending emails communication from Segmento
From the above steps once the data is filtered, click on communication & select the communication type as Emails.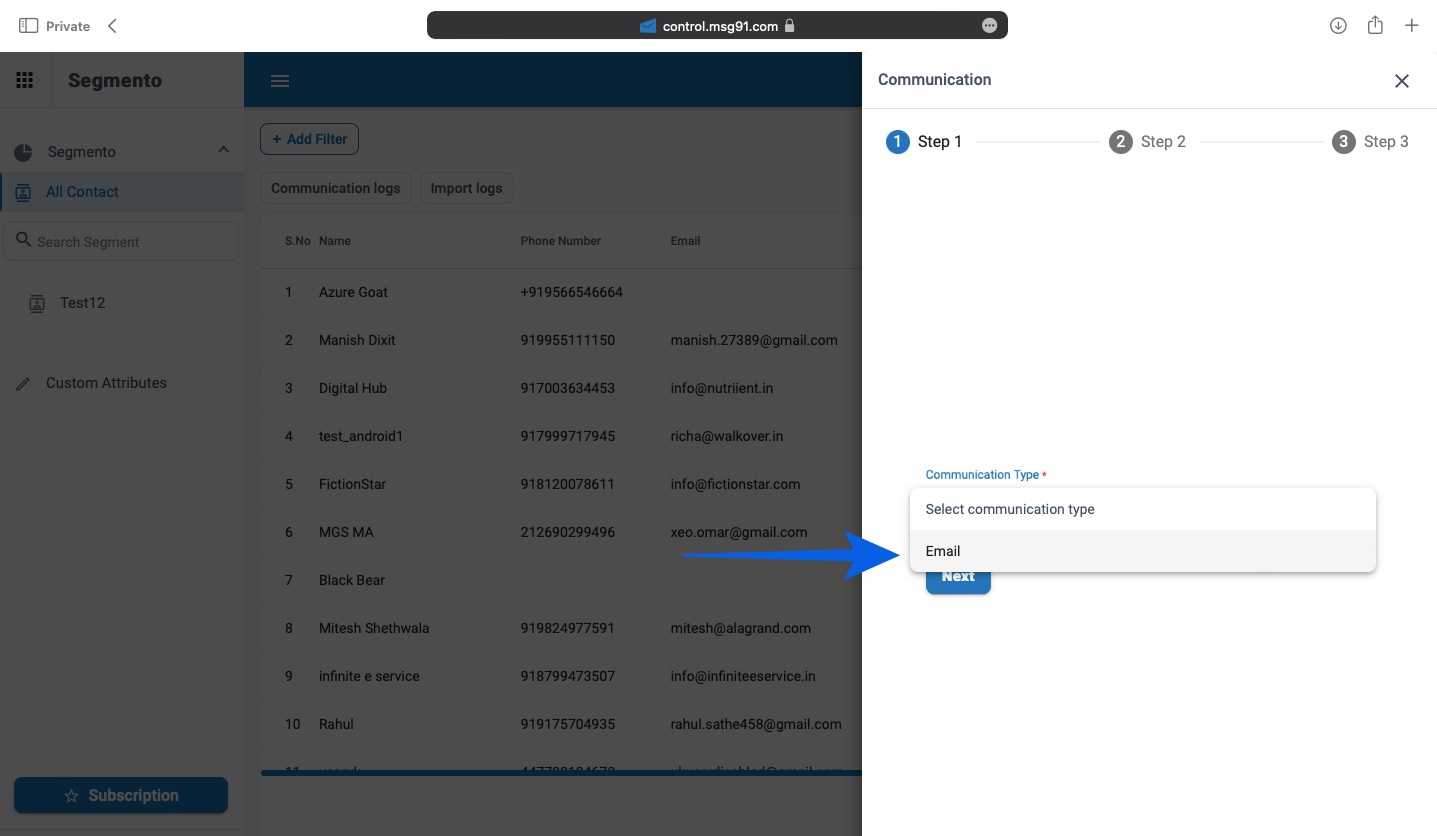 In Step2, select preferred template ID preferred domain & email name.

NOTE: To send email communications via segment you would need an active email service with MSG91. The email templates must be in active status.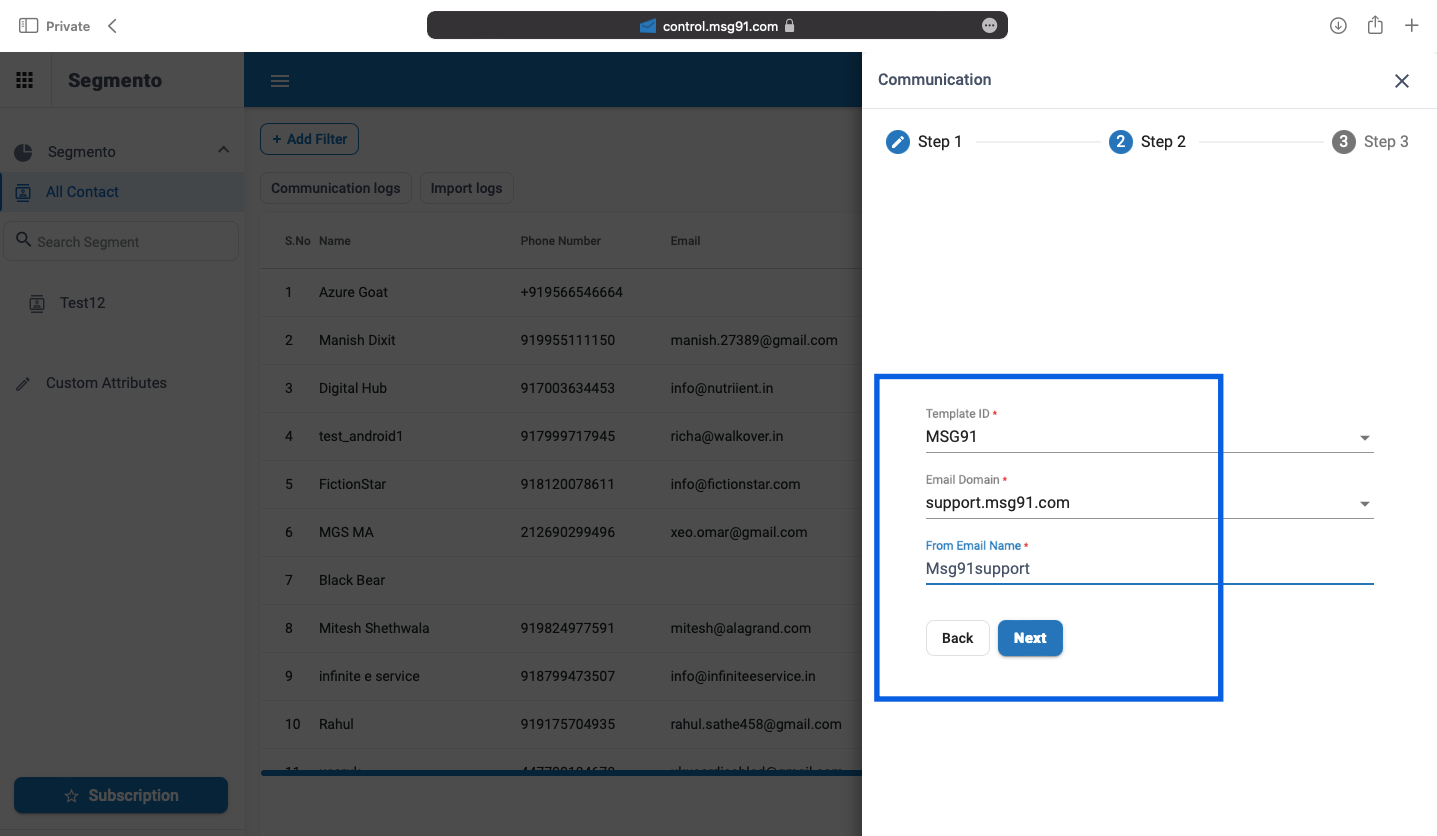 In step3, define the values like To, Cc, Bcc & variables available in the email template from the respective column of the collections uploaded & send.
NOTE: What all contacts came in hello, the entry for all can be visible under Segmento. Currently, the segment can only be used for bulk email services.