Where to find SendOTP reports?
1. Login into your MSG91 account and select the SMS option on the dashboard.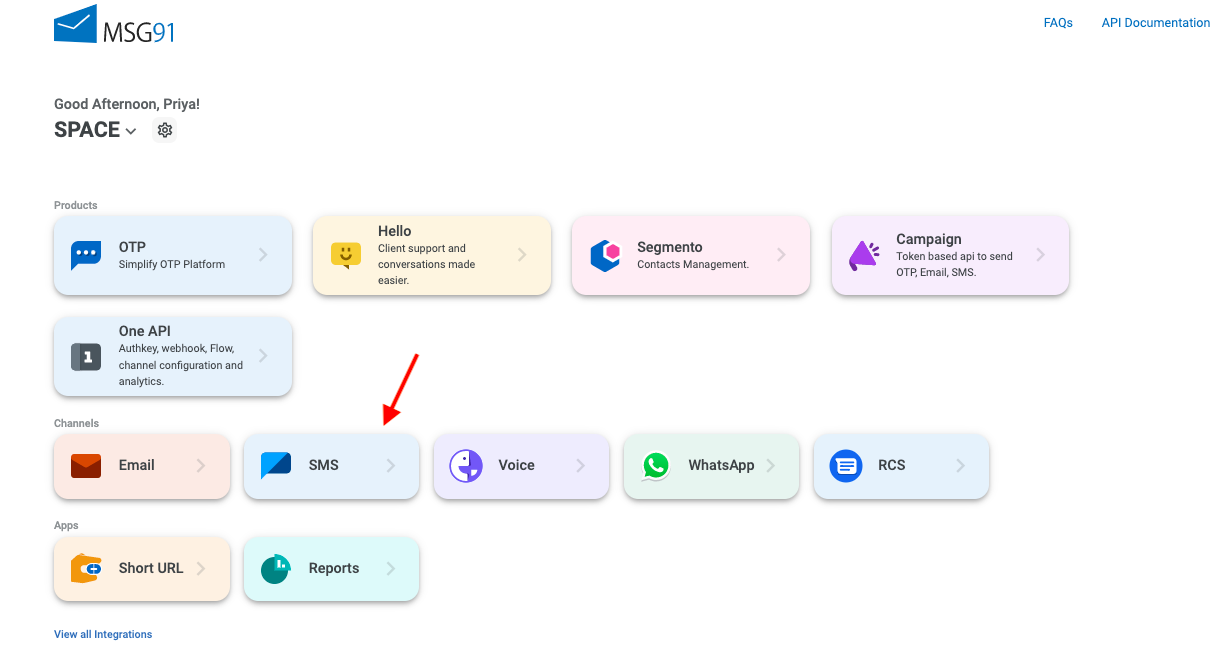 2. Go to the Logs section from the sidebar and select Send OTP from the dropdown in the Routes field. Here you get to see all the logs, you can also search using 'Mobile number'. You can also check if a number has been verified or if a retry attempt has been made.
Different colors in status have different meanings:
Red: Failed
Blue: Delivered
Yellow: Pending
Grey: Retry
Green: Verified
4. To view a summary of the delivery, go to the Reports option from the sidebar. You can check the total OTP sent and delivered. You can also export the report.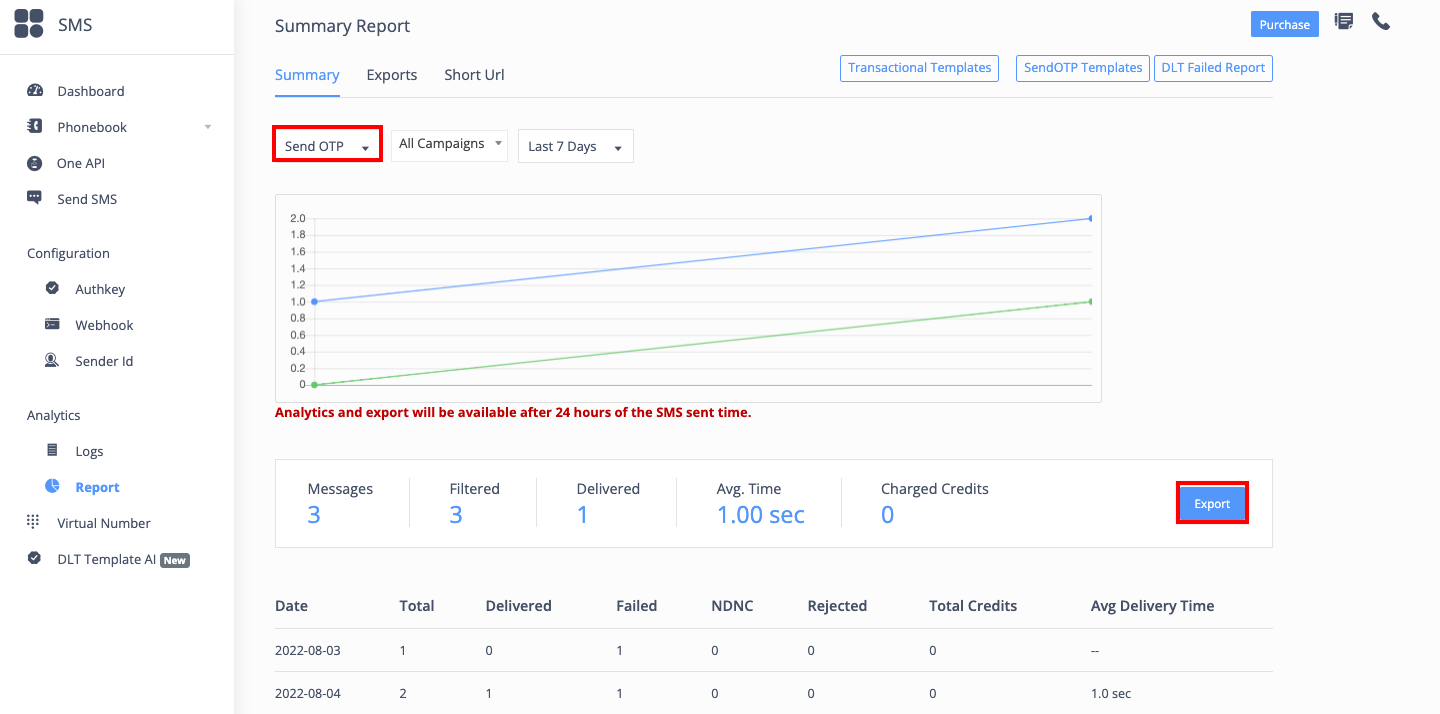 Note: Messages which are pending for more than 15 minutes are logged, else the entry is made only when the message is finally updated as delivered or failed.