This document will help you with the steps to integrate MSG91 Campaigns with Zoho and use the Multi-Channel Communications seamlessly.
1. Log in to your Zoho account and click on this link to install the MSG91 Campaign plugin.
2. Agree to the conditions given and click on the Continue button.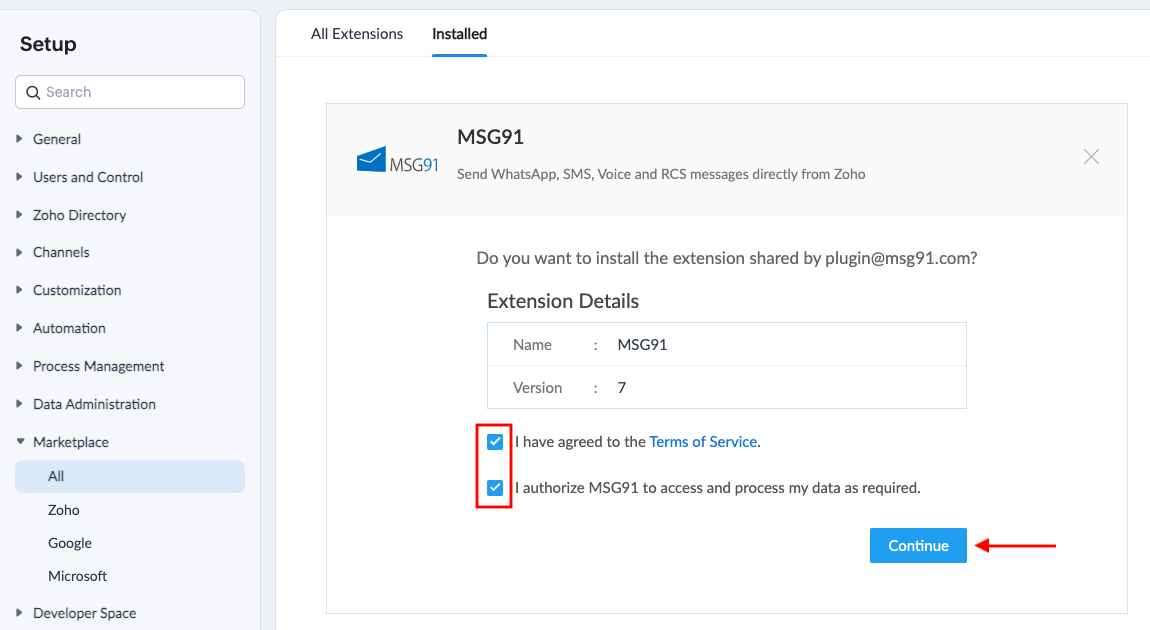 3. Choose the Profiles you want to provide access to and click the Confirm button.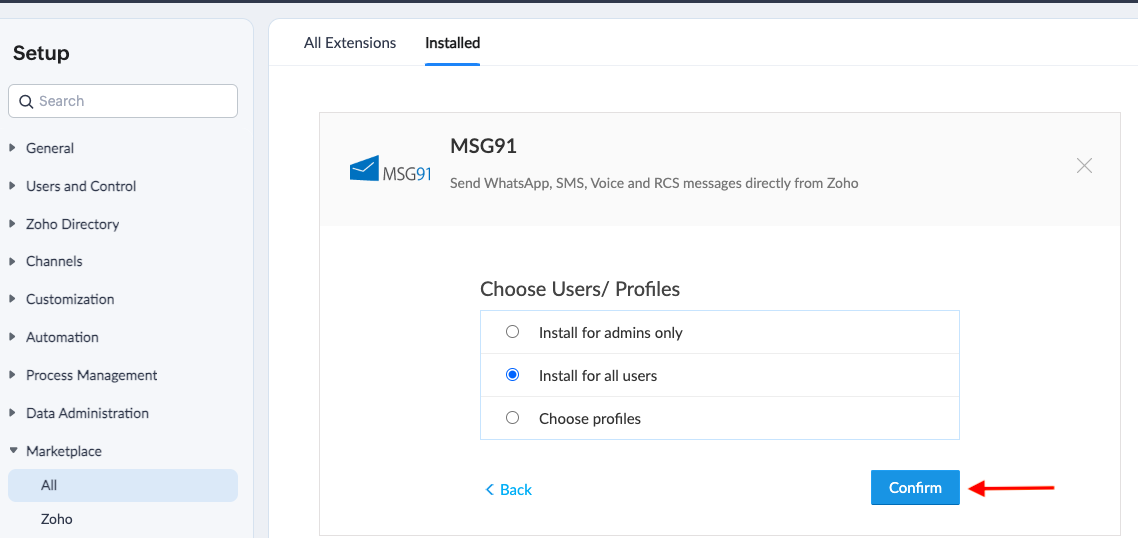 4. You will see a Preparing to install button and the plugin would be installed.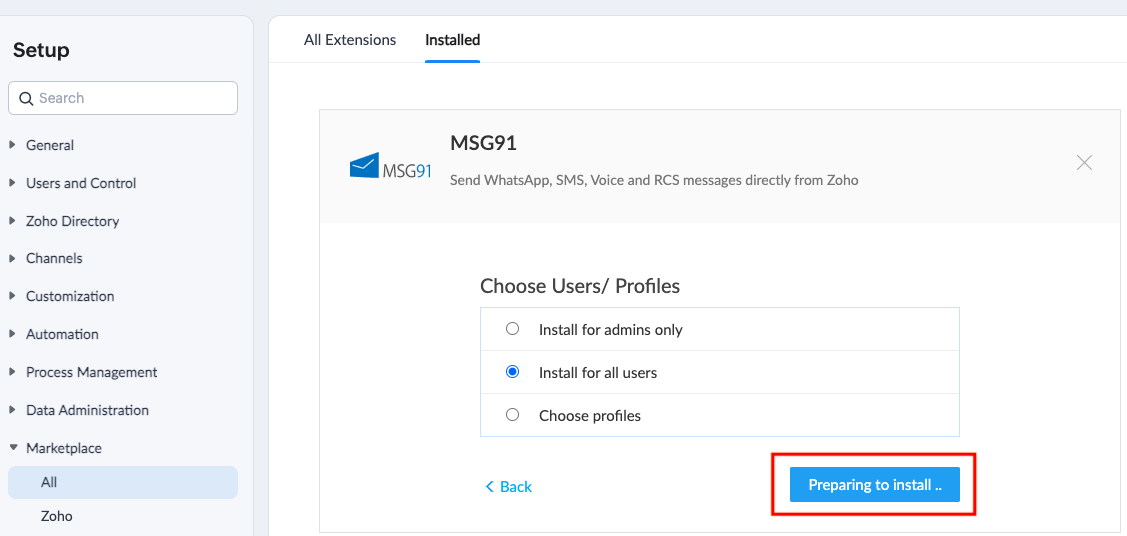 5. Click on the 3 dots on the top ribbon and select MSG91.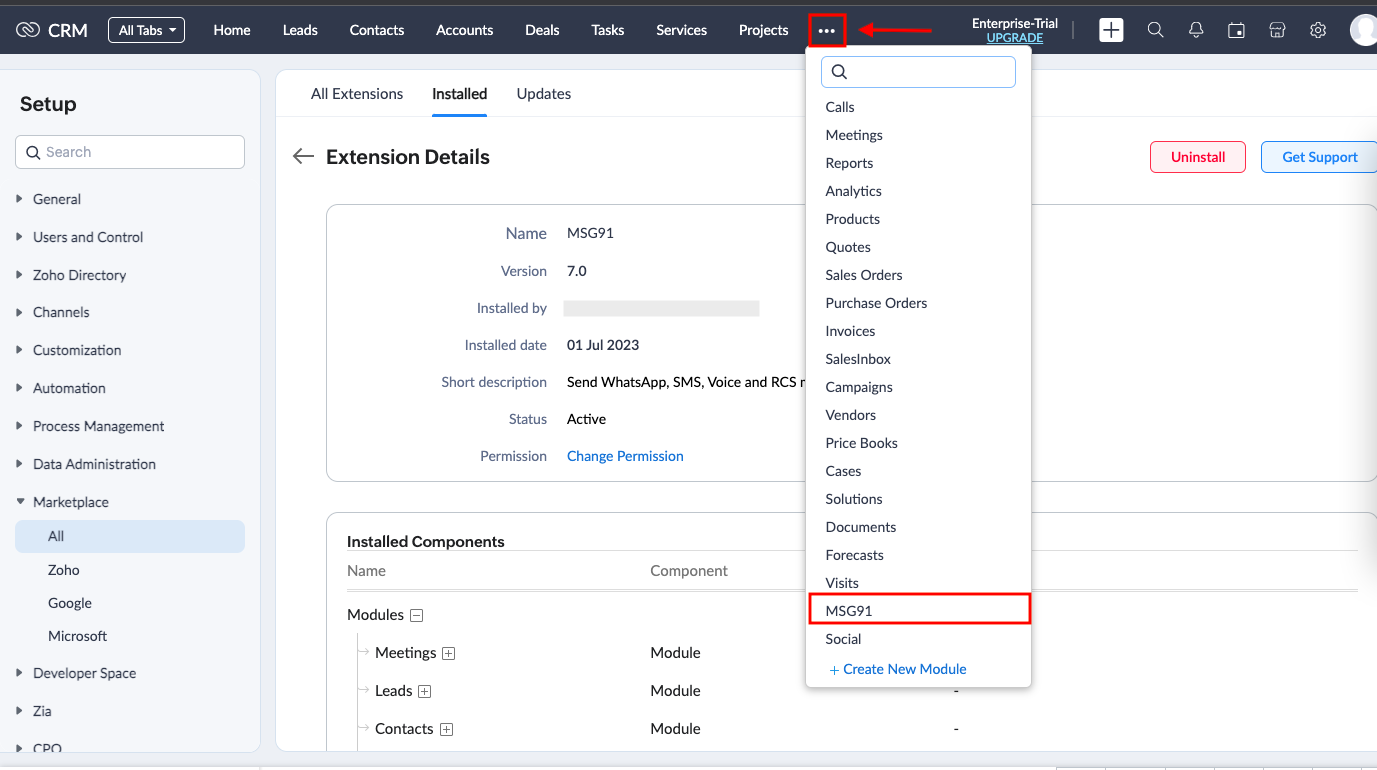 6. If you already have a MSG91 account, go to the campaign section and create a campaign first with the required communication channels. Refer to this guide on how to create a campaign. 
Once done, come back to your Zoho account. In the Settings section, click on the Get Authkey option which will direct you to your MSG91 account's authkey section. Copy the auth key and paste it in there. Click on the Save button.
​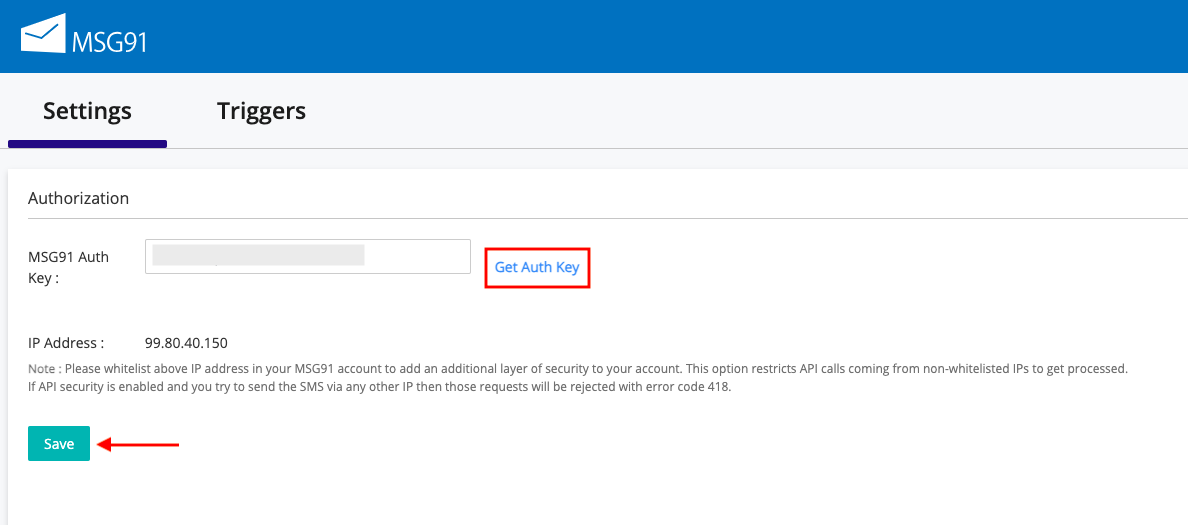 Note- If the IP security of your MSG91 account is ON, you will be first required to whitelist Zoho's IP (99.80.40.150) to MSG91.
7. Once it's verified, it will direct you to the Triggers page. Click on the New Trigger button to create a trigger.

8. Give the name of the trigger and select the status. In the Campaigns column, it will show you all the campaigns created in your MSG91 account. Select one as per the trigger. Then select the relevant Zoho event from the Webhook dropdown.
​


9. According to the steps of the campaign selected by you, enter the recipient's contact details in the Send To field. You can also add a custom email or phone number to it. Add CC or BCC, if required. Then map the variables specified in the campaign content with the Zoho variables and Save the trigger.
​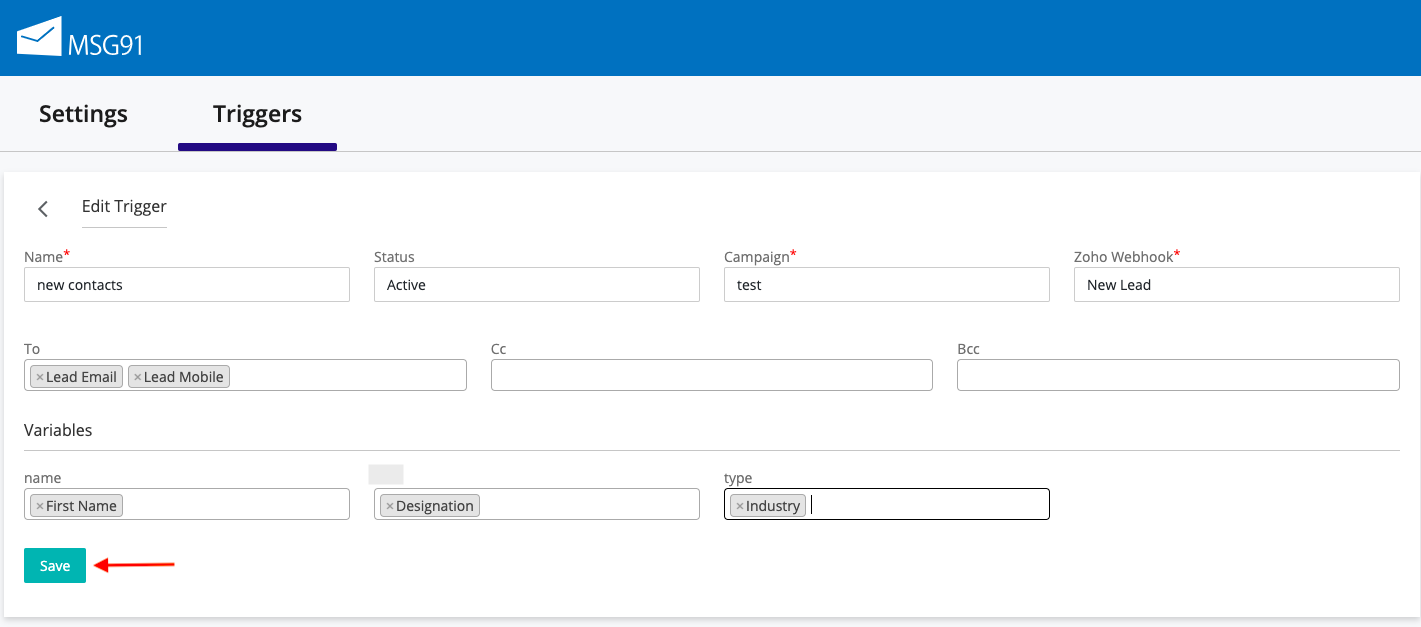 The trigger will now run on the occurrence of the event. 
​

​

​

​


Priya Raghuvanshi

1, July, 2023
Did it help you?
How can we make it better?