How to use Outgoing Services
                                                         HOW TO USE VOICE SERVICES
                                                                         OUTGOING CALLS IN INDIA
​

As per TRAI(Telecom Regulatory Authority of India). Companies are required to register with TRAI and obtain a unique identification number (TCC) to be used in caller ID. We cannot make calls in India with our own mobile numbers.
We will have to subscribe a number in order to make calls in India.
Here are the steps to be followed for making an outbound call in India.
Log into your MSG91 account and click on the Voice tab in order to use our voice services for Outbound Calls.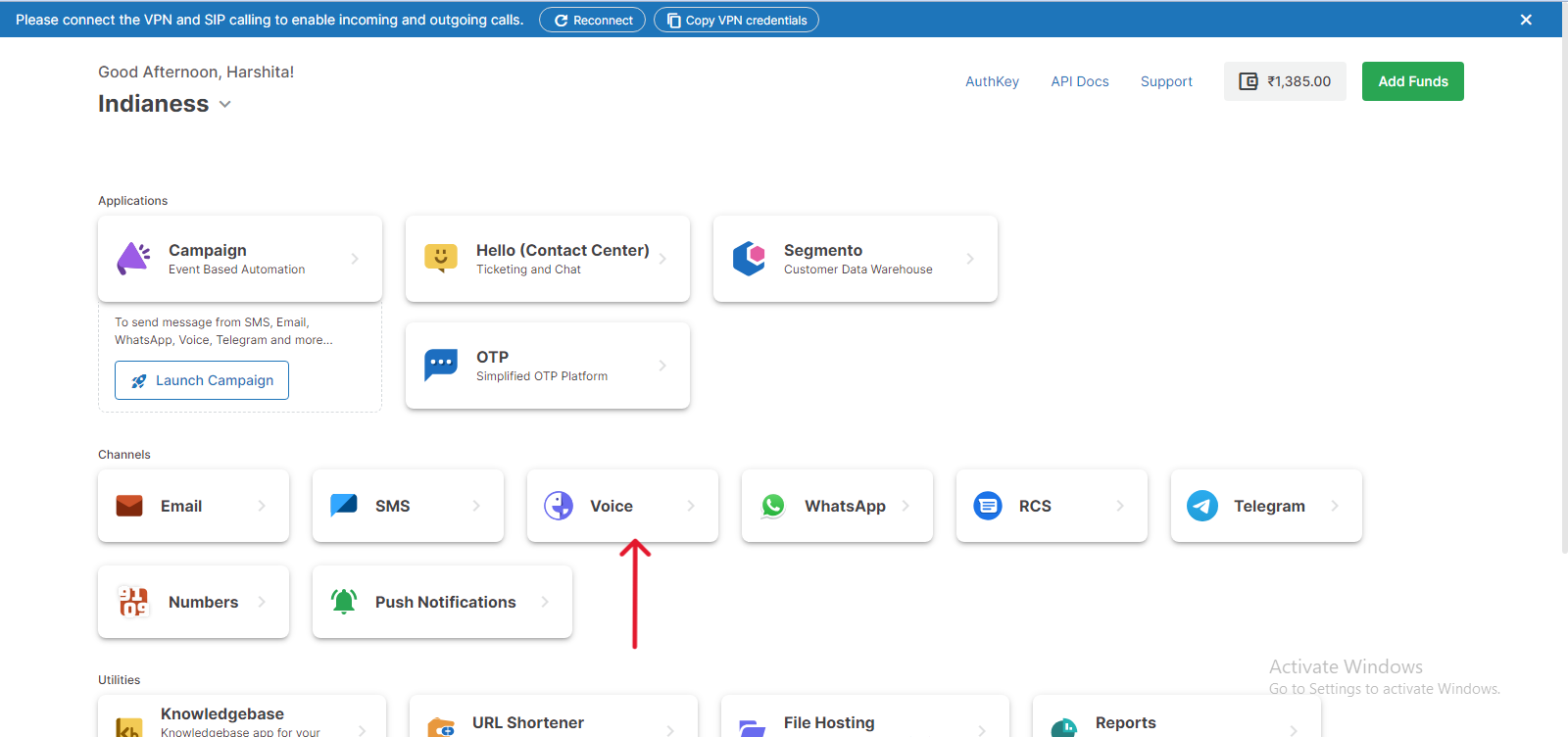 To use the voice services for outbound calls, you need to subscribe to the Direct Inward Dialing(DID) number from the numbers service and the deduction can be directly deducted from your MSG91 account wallet. (there are specific charges for outgoing calls even if our app is being used.)
Please follow the steps in this article. 
​

Select numbers from the microservices page after logging into your MSG91 account.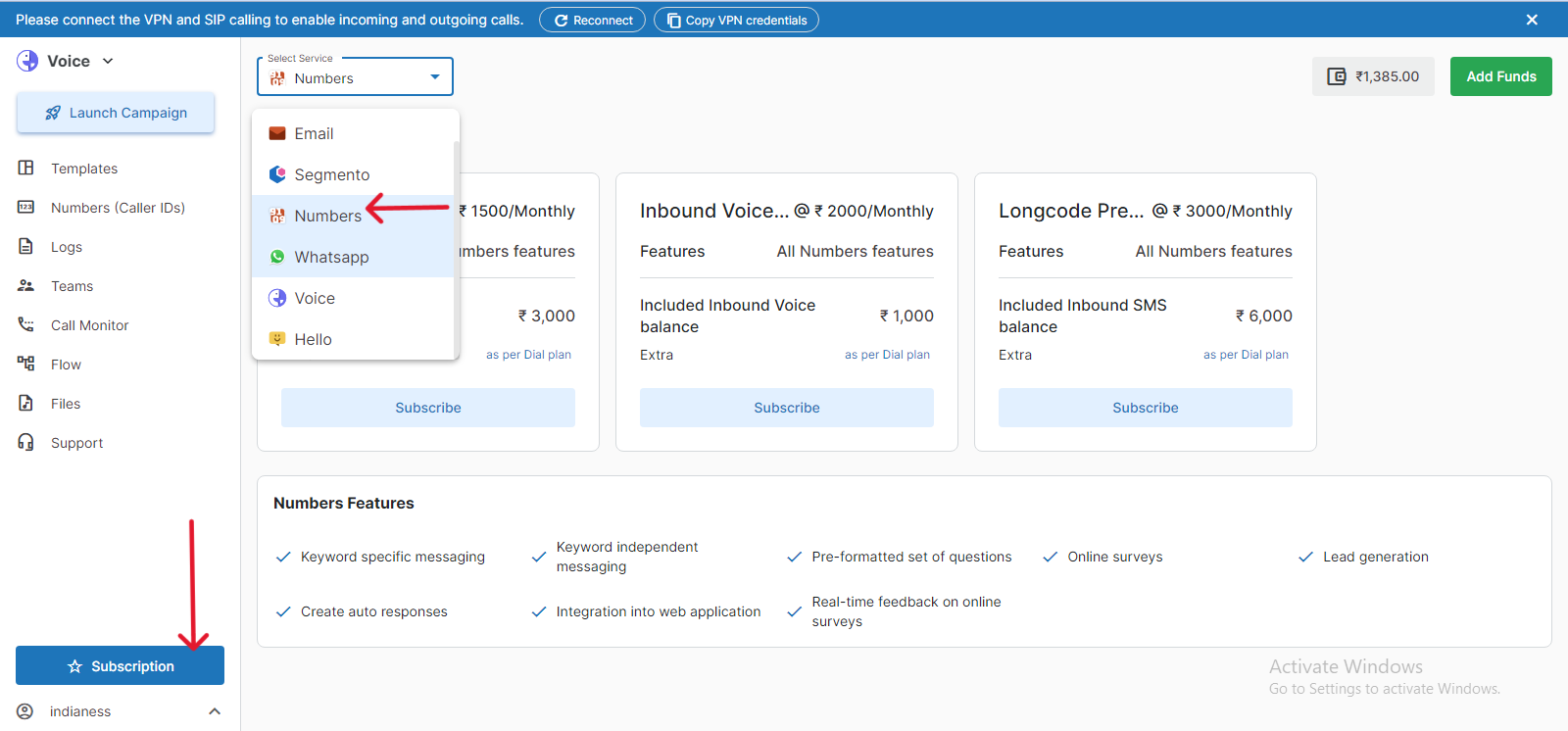 You can now see the number in the caller ID section.
You can make one to one call by our Hello Panel by Connecting VPN. You can also launch the campaign with template for Bulk calls.
For connecting VPN and using our Hello services you can refer to
"https://msg91.com/help/MSG91/how-to-configure-vpn-in-hello-for-making-the-voice-calls" .How to configure VPN in Hello for making Voice calls in our Help sections and you can Also contact to support in case of any queries.
                                                             OUTGOING CALLS INTERNATIONALLY
We will have to refer the telecom rules and regulations based on countries before making the calls for better services.
Furthermore, If you are comfortable in calling with your own registered number and you do not want to buy one you can also use your number for the same. If you want a number then we will have to Purchase a number with the same process shown above.
**For buying an International Number you can contact to our support.
**There is no need to connect VPN in order to make calls from other countries.

Harshita Tyagi

13, October, 2023
Did it help you?
How can we make it better?