How to Add Sender ID in MSG91
To add Sender ID in MSG91, follow these simple steps.
1. log in to MSG91 user panel.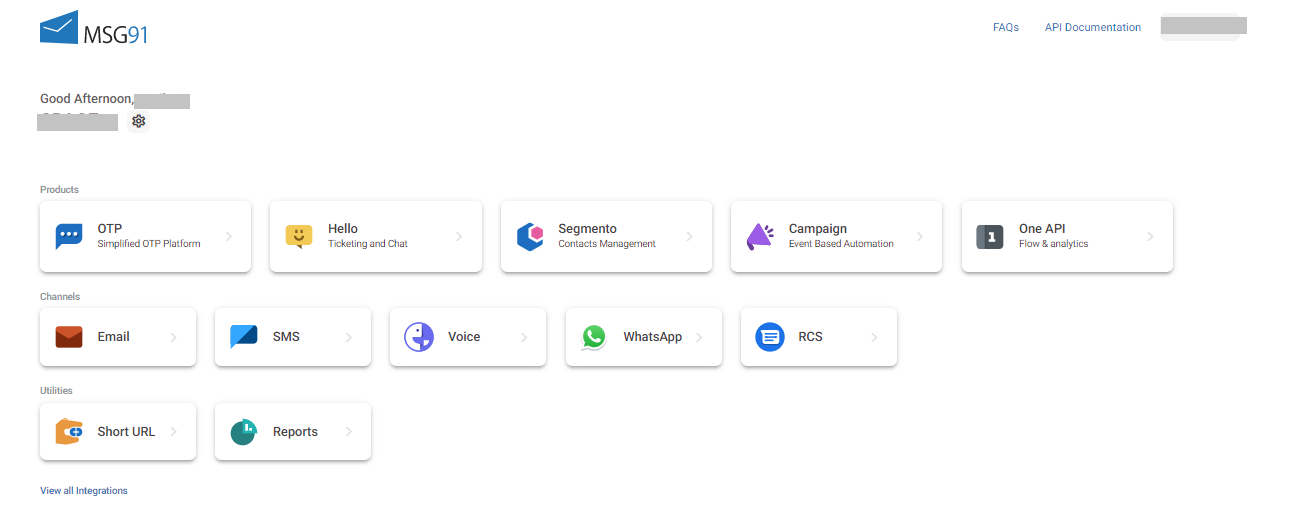 2. Click on One API from the user panel.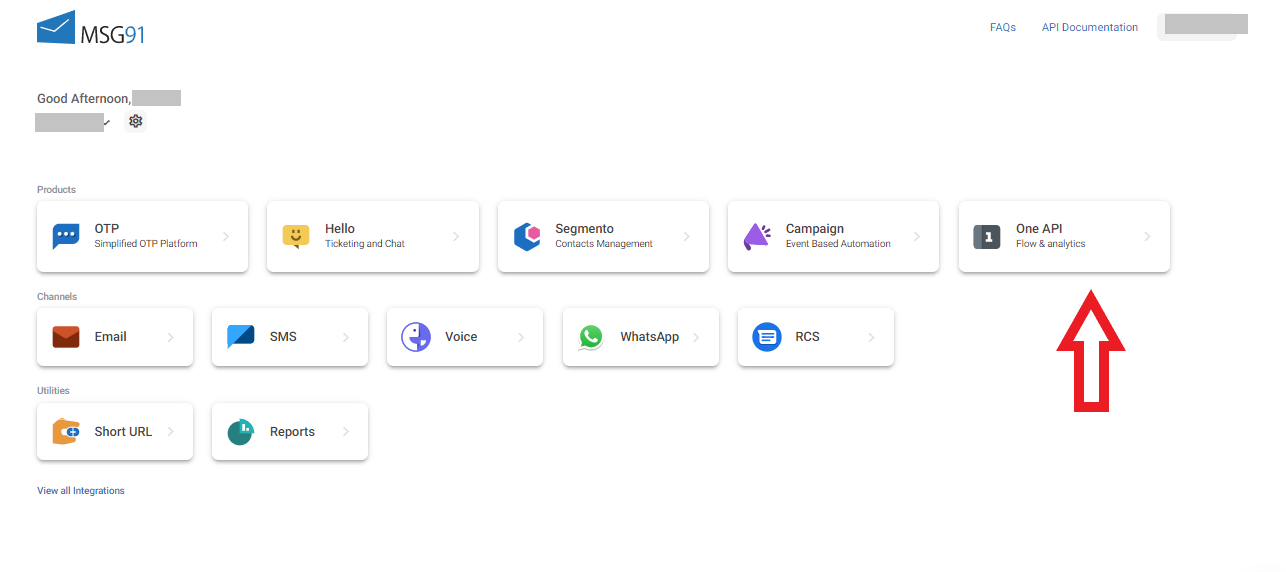 3. Visit the "Sender ID" option available in the sidebar of the MSG91 dashboard.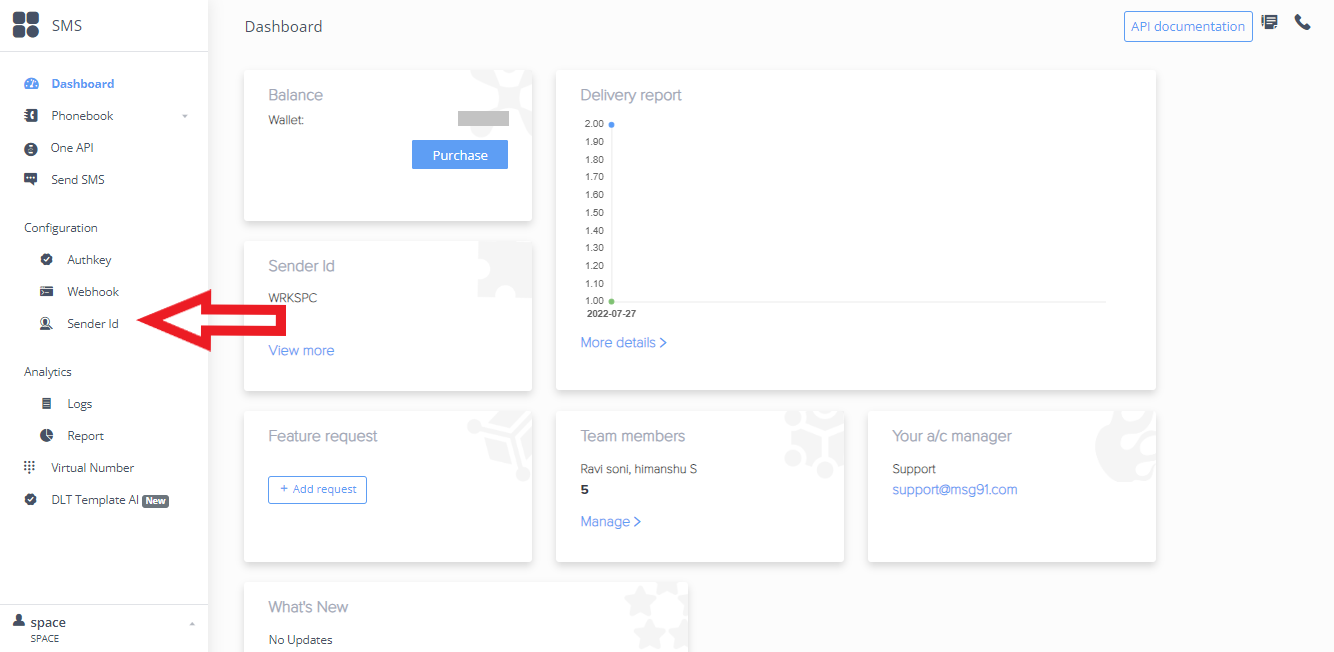 4. Click on the "Add Sender Id" option.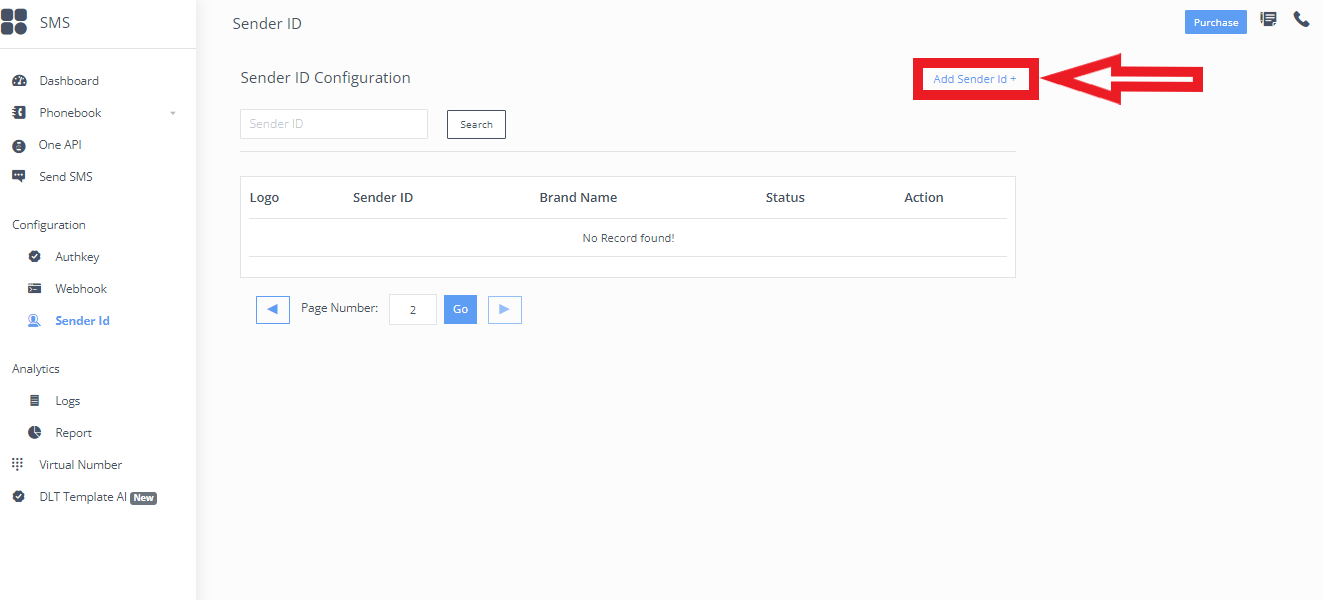 5. Enter the Country you want to send the message to in "Destination Country."Click on "Add More" to add more countries, and you can add 10 destination countries at one go. Then Add the Sender ID according to the rule of the destination country. Sender ID should be in between 6 and 10 alphabet in India.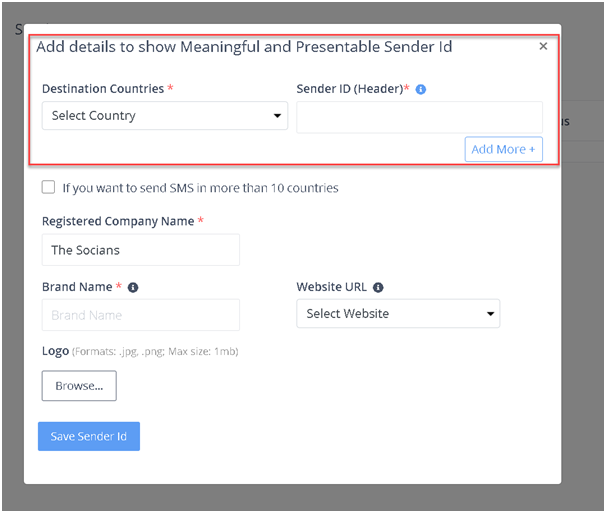 6. You Can tick the box if wanted to send a message in more than 10 countries. In Case you are from India, then you must have "DLT Entity/PE Id." DLT or Distributed Ledger Technology is a blockchain-based registration system. According to TRAI (Telecom Regulatory Authority of India), any telemarketer must register themselves on the DLT platform. It was done to control the SMS spam by telemarketing companies.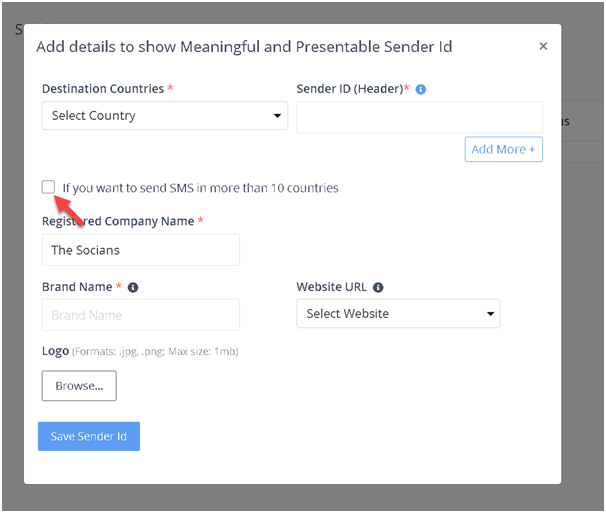 7. Then Enter "Registered Company Name, "Brand Name," and "Website URL" of the company. You can also add the logo in .jpg or .PNG format, but it should be lesser than 1MB.Note: Brand name and logo are an additional service and require activation.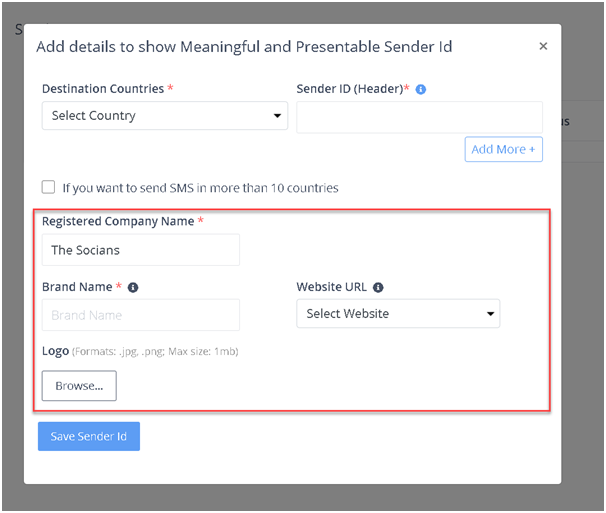 8. Once you are done, click on "Save Sender ID."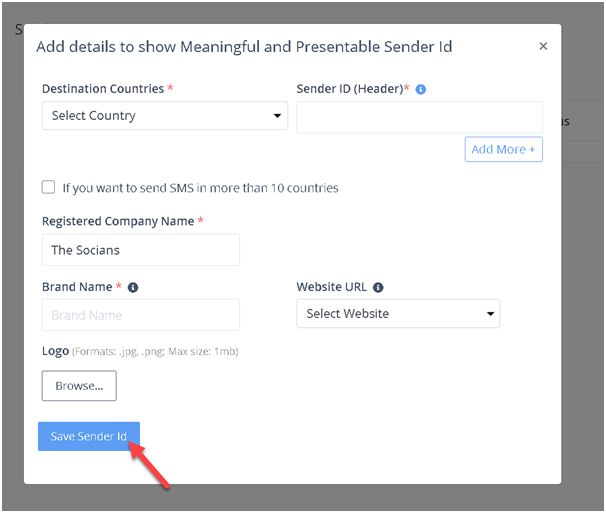 9. Sender ID created will go for approval.
10. You can check all your created sender IDs in the "Sender ID Configuration" panel