How can I add pricing to my website?
You can follow the following steps:
1. On the left sidebar of your dashboard, click on the Reseller Settings option.
2. Click on SMS Pricing in the menu bar.
3. Add your desired pricing in the fields.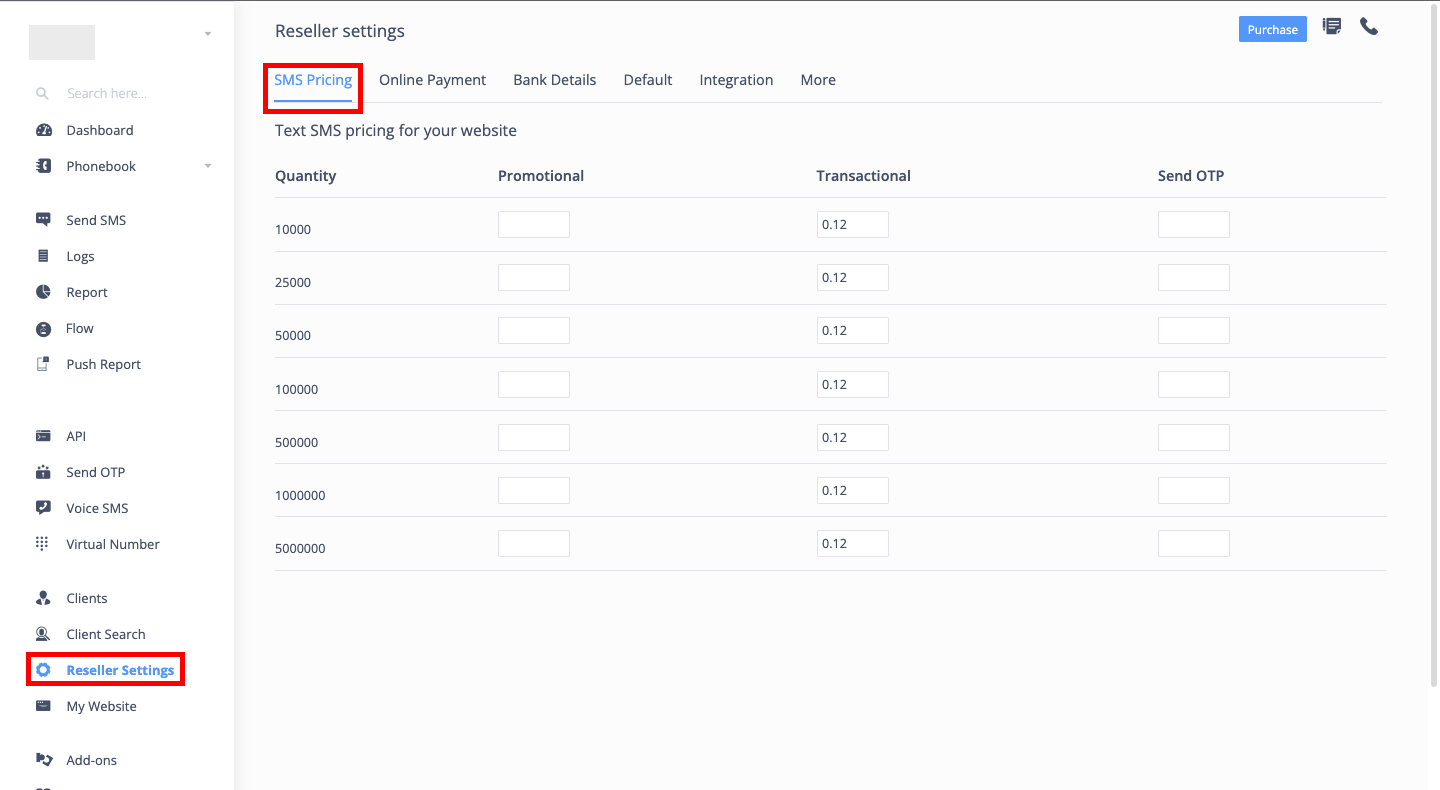 Did it help you?
How can we make it better?